Sri Sri Ravi Shankar inaugurated Allen Career Institute Mohali: Sri Sri Ravi Shankar, spiritual leader and founder Art of Living, visited the HUDA ground at Sector-5, Panchkula today and explained the gathering about the importance of the Vigyaan Bhairav Camp.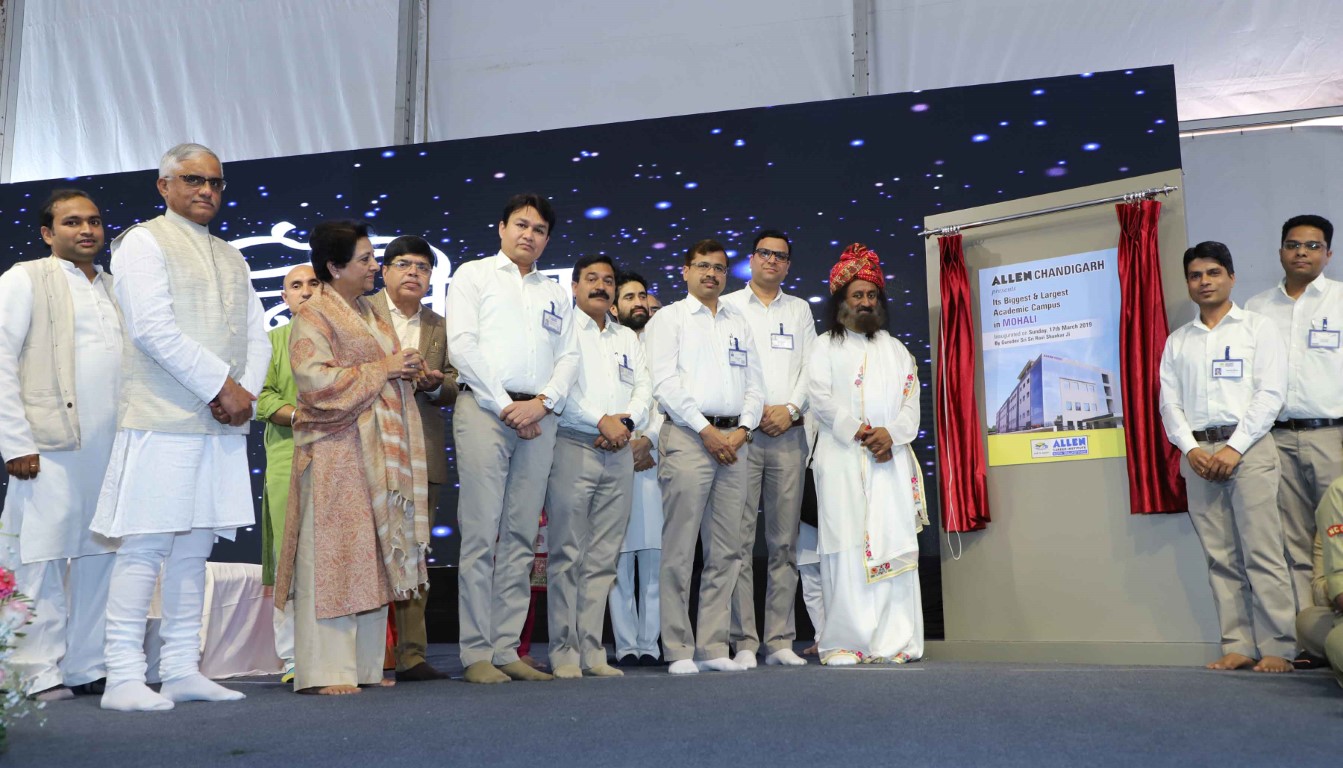 He said that Vigyaan Bhairav is a treatise in which Lord Shiva gave a dialogue to Parvati ji exhibiting the technique of 112 types of meditations. Approximately 6 thousand persons gathered together to meditate in the Camp on 16th and 17th March 2019.
Sri Sri Ravi Shankar ji symbolically inaugurated the Mohali campus of ALLEN CAREER INSTITUTE from the Dias by unveiling the image of campus in public. Senior Vice President of ALLEN Mr. Pankaj Birla and Center Head of Chandigarh Mr. Pushkar Rai presented Guru ji with a shawl, Memento and a Punjabi turban.
According to Mr. Pankaj Birla, Senior Vice President ALLEN, said that he feels honoured that the inauguration was done during the pious presence of Gurudev Sri Sri Ravi Shankar ji. According to him this campus is situated in Industrial Area Phase 7, Mohali and is one of the largest campuses across India having a capacity to provide coaching to 20000 aspirants at a time.
This campus will cater to students hailing from all over North India aspiring to take coaching in the fields of JEE Mains & ADVANCE, NEET, AIIMS entrance exams, Olympiads, NTSE and KVPYs etc. Undoubtedly this will bring Mohali a step ahead on the National map in the field of Education.