Stranger Things Season 5: Release Date, Cast, Episodes, and More: Netflix is gearing up for the much-anticipated final installment of Stranger Things, which promises to deliver an unforgettable conclusion to the beloved sci-fi series.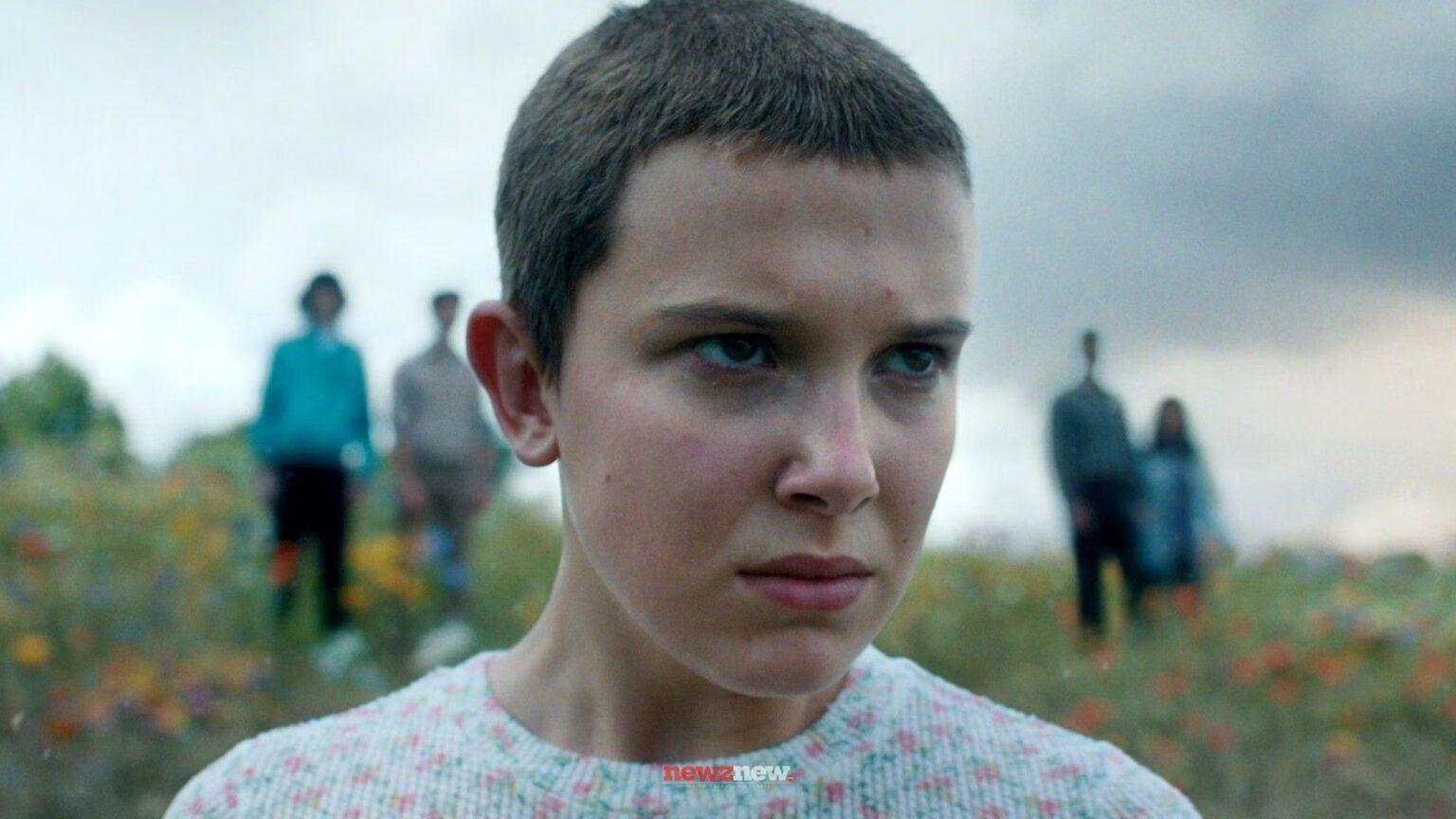 Since its debut in 2016, the Duffer Brothers' enthralling blend of horror and '80s nostalgia has held a special place in the hearts of fans.
However, in a heartfelt letter, the creators confirmed that Stranger Things Season 5 will serve as the grand finale for Eleven and the gang. Although production was originally scheduled to kick off in early June, the ongoing strike involving the Writers Guild of America (WGA) has put a wrench in the works, leaving fans eager to know when Stranger Things Season 5 will be released.
As for the plot, Stranger Things Season 4 left viewers in suspense as Vecna (played by Jamie Campbell Bower) brought the Upside Down to Hawkins, causing chaos with a massive fissure tearing through the town and the eerie red Upside Down atmosphere spreading.
Fortunately, the gang reunited in Hawkins after some time apart. Yet, the burning question lingers: Can they thwart Vecna's plans to conquer the world? As Stranger Things gears up for its highly anticipated Season 5 finale, let's dive into everything we know so far, from a potential release date to plot details, cast updates, and more.
Stranger Things Season 5 Release Date
For those wondering if Stranger Things is coming to an end, the answer is no. However, due to the current landscape, the release of Stranger Things Season 5 faces uncertainty. Ongoing strikes involving writers and actors have significantly disrupted the progress of numerous projects, including the eagerly awaited Season 5. On a positive note, the writing process for the new season is underway, as officially announced by the writers' room in August of last year. Nevertheless, production cameras have yet to roll for the new season.
The Duffer Brothers emphasized, "Writing does not stop when filming begins. While we're excited to start production with our amazing cast and crew, it is not possible during this strike." They expressed hope for a fair resolution soon so that everyone can return to work. Until then, they signed off with "over and out."
Considering the typical production timeline, each season of Stranger Things takes well over a year from inception to completion. With the ongoing strike adding further complications, it is unlikely that Stranger Things Season 5 will make its debut until at least some point in 2025. The exact episode count for Season 5 remains a mystery, but Netflix provided a tantalizing glimpse last November by revealing the title of the first Season 5 episode, titled 'The Crawl.'
In a discussion about the season's length on the Happy Sad Confused podcast, Matt Duffer hinted that Season 5 may not be as extensive as Season 4. He mentioned, "The only reason we don't expect it to be as long is that this season if you look at it, it's almost a two-hour ramp-up before our kids really get drawn into a supernatural mystery. You get to know them, you get to see them in their lives, they're struggling with adapting to high school, and so forth. Steve's trying to find a date, all of that. None of that is obviously going to be occurring in Season 5."
Stranger Things Season 5 Cast
Season four of Stranger Things saw the departure of some characters that fans would have preferred to stick around. Nevertheless, the core cast members who survived are all set to make a return for the highly anticipated fifth season. Stranger Things Season 5 cast includes familiar faces like Millie Bobby Brown reprising her role as Eleven, Finn Wolfhard as Mike Wheeler, and others such as Caleb McLaughlin, Noah Schnapp, Gaten Matarazzo, Maya Hawke, Joe Keery, Natalia Dyer, Charlie Heaton, Brett Gelman, David Harbour, and Winona Ryder. Despite Vecna's seeming defeat in the season four finale, there is anticipation surrounding his return. Adding to the excitement, a new addition to the cast has been revealed, with Linda Hamilton joining the ensemble, officially announced at a TUDUM fan event.
One character whose fate remains uncertain is Max, portrayed by Sadie Sink, who finds herself in a coma. This leaves viewers in suspense about whether she will ever awaken and return for season five. However, it's a reasonable assumption to expect her to reappear in some capacity.
In a discussion with Deadline, Sink shared insights into the secretive nature of season five, stating, "They've been very secretive about season five in general. We did have a conversation. They called me before I read the ninth episode because in the script it literally says that Max dies. So they called me beforehand and were like, 'Just warning you, this is in there, so you're not truly shocked.' I have no idea what's coming in five and what that looks like. Max's storyline is very up in the air because obviously she's in a coma and Eleven can't find her in the void. So who knows where she is and what state she's in."
As the suspense continues to build, fans eagerly await the return of their beloved characters and the intriguing new developments that season five of Stranger Things will bring.
Here's the anticipated returning cast for Stranger Things season five:
Millie Bobby Brown as Eleven/Jane Hopper
Noah Schnapp as Will Byers
Finn Wolfhard as Mike Wheeler
Winona Ryder as Joyce Byers
David Harbour as Jim Hopper
Gaten Matarazzo as Dustin Henderson
Caleb McLaughlin as Lucas Sinclair
Sadie Sink as Max Mayfield
Natalia Dyer as Nancy Wheeler
Charlie Heaton as Jonathan Byers
Joe Keery as Steve Harrington
Maya Hawke as Robin Buckley
Brett Gelman as Murray Bauman
Priah Ferguson as Erica Sinclair
Paul Reiser as Dr. Sam Owens
Jamie Campbell Bower as Peter Ballard/Henry Creel/One/Vecna
Cara Buono as Karen Wheeler
Eduardo Franco as Argyle
Gabriella Pizzolo as Susie
Stranger Things Season 5 Plot
While the Duffer Brothers and their creative team diligently craft the storyline for Stranger Things season five, they are keeping specific details closely guarded. However, fans can expect this season to deliver substantial revelations and unexpected twists. The Duffer Brothers have hinted at what lies ahead and have expressed confidence in their clear vision for the series' conclusion.
In an interview with SFX, Matt Duffer shared, "We know what the ending is. It's conceivable that it changes, but I think it's unlikely because it's one of those endings that just feels, and has always felt, right. It also feels sort of inevitable. Then when you come up with it, you're like, 'Oh yeah well, that is absolutely what it has to be.'
Variety reported that a significant focus in the final season will be on Will's journey. The season four finale left audiences surprised as the gang defeated Vecna, but Will's revelation that Vecna isn't truly gone added an unexpected twist. Moreover, Vecna's actions led to the opening of four gates to the Upside Down, causing a massive rupture and allowing the eerie dimension to pour into Hawkins.
Season five promises to be the most emotionally charged yet. In a recent interview with The Hollywood Reporter, the creators of Stranger Things disclosed that they managed to evoke tears from Netflix executives with the first script. Matt humorously remarked, "We did get our executives to cry, which I felt was a good sign that these executives were crying. The only other times I've seen them cry were like budget meetings."
On the Happy Sad Confused podcast, they hinted at the season's emotional depth, emphasizing that characters will be propelled by clear goals. This promises a season with a unique and profound emotional resonance. As the creators stated on the podcast, "Characters are already going to be in action, they're already going to have a goal and a drive, and I think that's going to carve out at least a couple of hours and make this season feel really different."
What Will Season 5 of Stranger Things Be About?
As the development of Stranger Things season five unfolds, specific details about the upcoming storyline are still largely shrouded in mystery. However, it's apparent that the season will revolve around the final adventure of the Hawkins gang as they unite to confront Vecna once and for all.
In discussions with TV Line, the Duffer Brothers unveiled their plans for a time jump in the upcoming season. Additionally, in an interview with Collider, the creators confirmed that season five would primarily focus on the familiar locales of Hawkins and the enigmatic Upside Down, without narrative diversions to Russia, California, or Indiana. They expressed their primary goal for this season—to unravel the mythology of the Upside Down and provide long-awaited answers to questions that have captivated fans since the series' inception.
The dramatic season four finale set the stage for an epic showdown in season five. The climactic face-off features Eleven and Vecna engaged in a fierce battle within Max's psyche. Vecna gains the upper hand, temporarily subduing Eleven, enabling him to initiate a gruesome and horrifying ritual that inflicts severe harm upon Max's mental projection.
Despite the dire circumstances, Eleven summons her inner strength, expelling Vecna from Max's mind and freeing her in the real world. However, Eleven's momentary incapacitation inadvertently triggers the opening of Vecna's colossal Upside Down gateway, plunging Hawkins into chaos. The episode concludes with Eleven reuniting with Hopper, providing a sense of closure to Stranger Things 4. Yet, just as it seems the story is wrapping up, a chilling twist emerges as Will begins to experience familiar Mind Flayer sensations in his neck, rekindling his connections to the Upside Down.
Towards the end of episode nine, Will confides in Mike, revealing, "Now that I'm back in Hawkins, I can feel him. And he's hurt, he's hurting, but he's still alive. It's strange knowing now who it was this whole time. But I can still remember what he thinks, and how he thinks. He's not gonna stop, ever, not until he's taken everything… everyone… We have to kill him."
The showrunners have offered intriguing insights into Season 5, particularly emphasizing Will's central role in the upcoming episodes. Matt elaborated on this, stating, "We're starting to see his coming of age, really, which has been challenging for a number of reasons; some of which are supernatural. But you're starting to see him come into his own." Ross added, "I think you'll see that with a couple of the character arcs, not just with Will. But also with Steve and Nancy, and her relationship with Jonathan, where things are not fully resolved. The characters have maybe made steps, like in the case of Will, but that journey isn't over yet. All of that is going to play a huge role as we try to wrap this thing up next season."
Where to Watch Stranger Things?
For fans eager to revisit the supernatural realm of Stranger Things, all seasons of the series are available for streaming on Netflix Australia, ready for your next binge-watching session.
Stranger Things Season 5 FAQs
Will there be a season 5 of Stranger Things?
Yes, there is indeed a confirmed fifth season of 'Stranger Things.' Both the series creators, the Duffer Brothers, and the streaming platform Netflix have officially announced it. However, this upcoming season will also mark the conclusion of the long-running sci-fi franchise.
How many seasons of Stranger Things are there?
As of now, there have been four seasons of 'Stranger Things' released to the public. The cast and crew are actively engaged in pre-production for season five. Unfortunately, the progress has been hampered by the ongoing strike involving the Writers Guild of America (WGA), which has resulted in delays.
When is Stranger Things season 5 coming out?
With the ongoing WGA strike delaying the production timeline for 'Stranger Things' season five, no official release date has been confirmed. That being said, it is unlikely that the series will premiere until sometime in 2025, due to the lengthy post-production process.