Students and staff of Gian Jyoti Group paid homage to the martyrs who sacrificed their lives for the sake of country during freedom movement, Kargil War and thereafter at Martyr's Pilla in Terrace Garden, Sector-33, Chandigarh. J.S.Bedi, Chairman, Teachers of Gian Jyoti Group along with NCC cadets and students paid floral tribute to freedom fighters.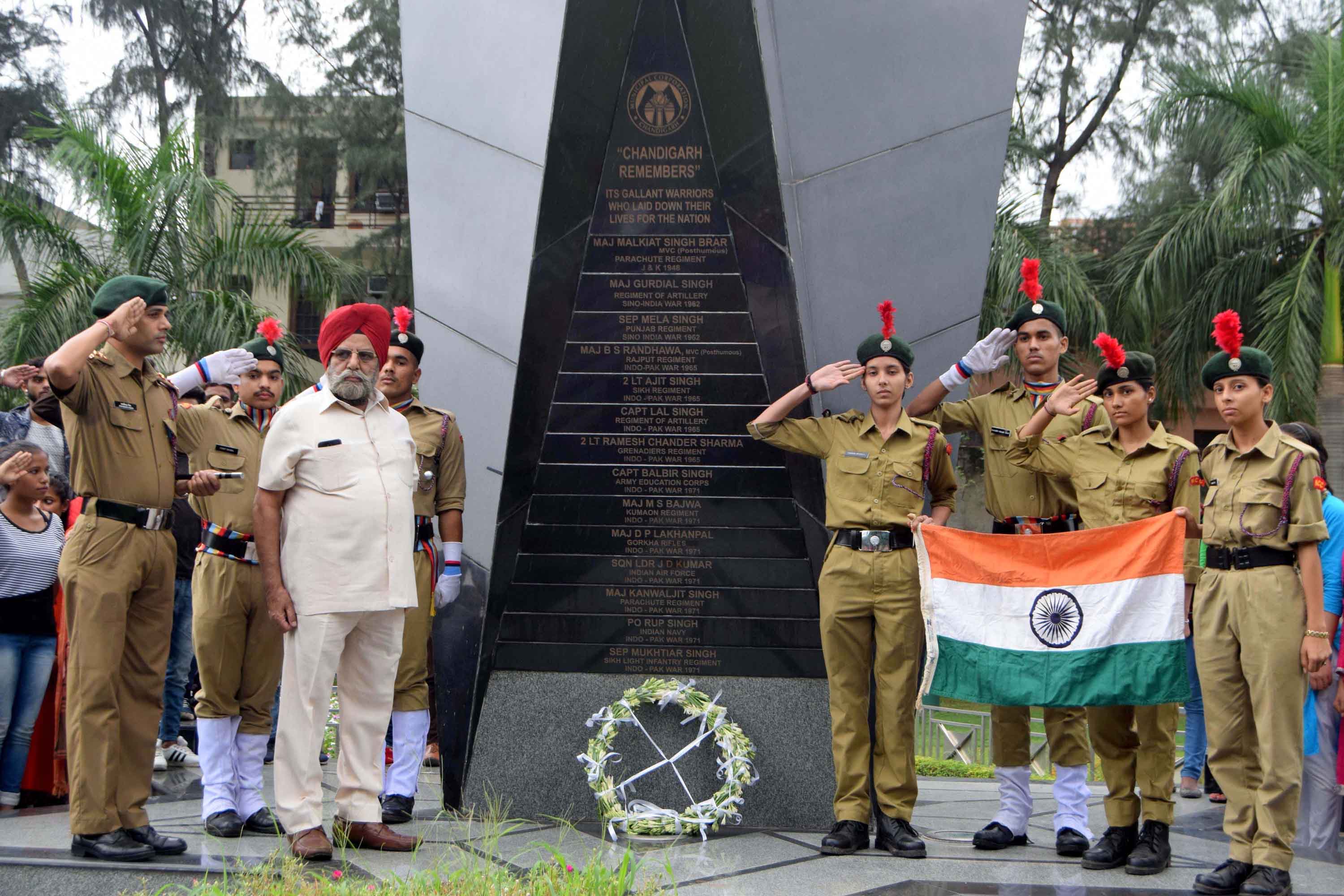 Chairman Bedi while speaking on the occasion said that Gian Jyoti Group is remembering the hero's and paying the homage to the freedom fighters to keep their contribution alive for the freedom of the country in the minds of young Indian Citizens.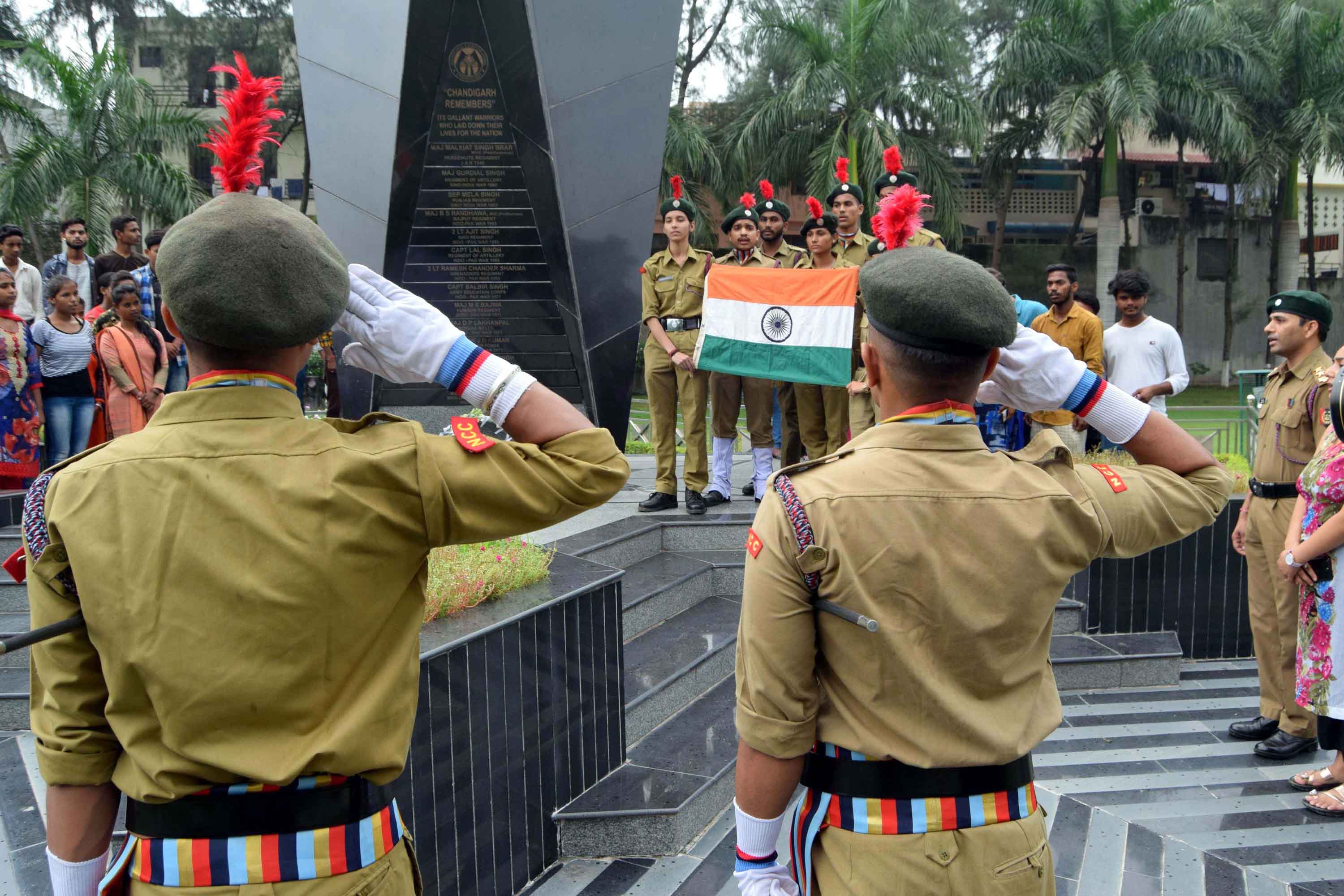 Chairman Bedi further added that normally the students come to the college with the great dreams about the future that they are going to achieve, it is essential that they should know their past that the sacrifices have been made by the thousands of martyrs. Only then they can understand the responsibility casted on them. This precious gift of freedom is not small thing they are enjoying. It is because someone sacrificed in one way or other, Chairman Bedi added.