Gian Jyoti Institute of Management and Technology bid a vibrant farewell party "Hast La Vista" to its final year students at its campus. The junior students offered a grand gala cultural event to its outgoing seniors. The day started by seeking the blessings of Goddess Saraswati and lighting of the lamp.
The event further entered into a joyous state with the western dance, Bollywood dance and Bhangra followed by fashion show for judging Mr.  & Ms. Gian Jyoti 2018. The ceremony saw many dazzling performances both by seniors and juniors in the form of energetic dances that made the day more charming.
Dr. Aneet Bedi, Director, Gian Jyoti Institute of Management and Technology presented sachets, flowers and gifts to Mr. & Ms. Gian Jyoti and wish them all the best for their bright future.Ms. Ishita Sahu was crowned  Ms. Farewel and Akhil Saini as Mr. farewell  in Undergraduate students. In Postgraduate students Manvi Jamwal and Shubham Raina won the title of   Ms. Farewell &   Mr. Farewell respectively. Asha Rani Bhagat won the title of miss elegant whereas Avneet singh won the title of Mr. Handsome.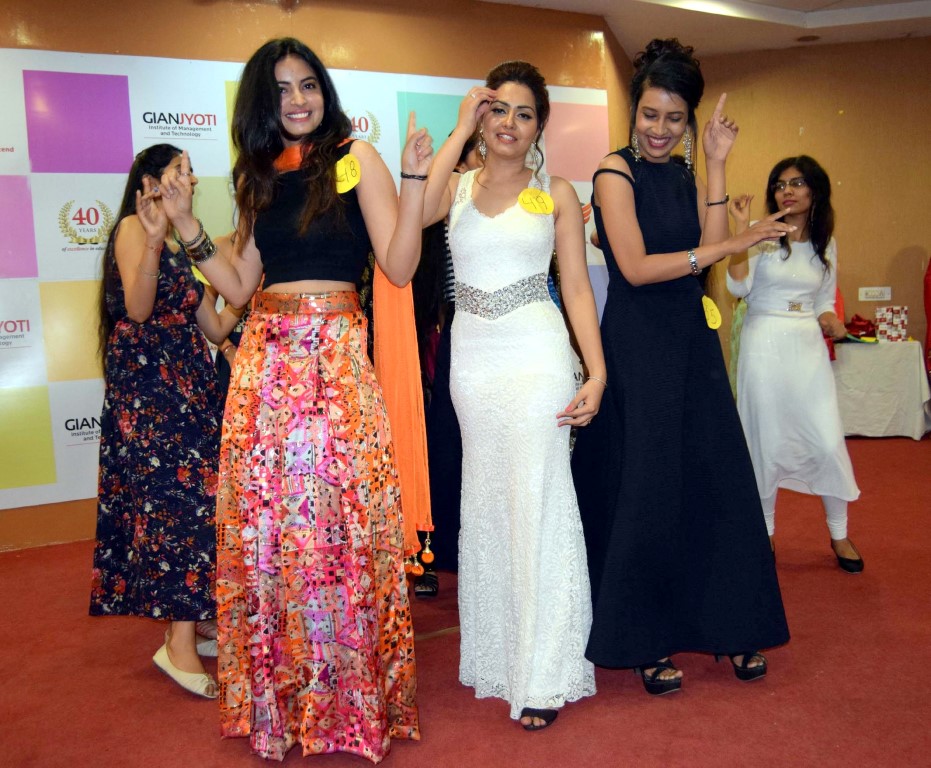 J.S.Bedi, Chairman, Gian Jyoti Group blessed the students and said that there is no alternate of hard work. Chairman Bedi also advised the students to always demonstrate an ethical and professional behaviour while performing their role and responsibility in the corporate sector.