In an attempt to alert the youth of today about the need for Road Safety, an informative and enlightening seminar was conducted by SUVICHAR at Satluj Public School, Sector 4 here. SUVICHAR is a Think Tank based in Chandigarh that focuses on larger issues facing society.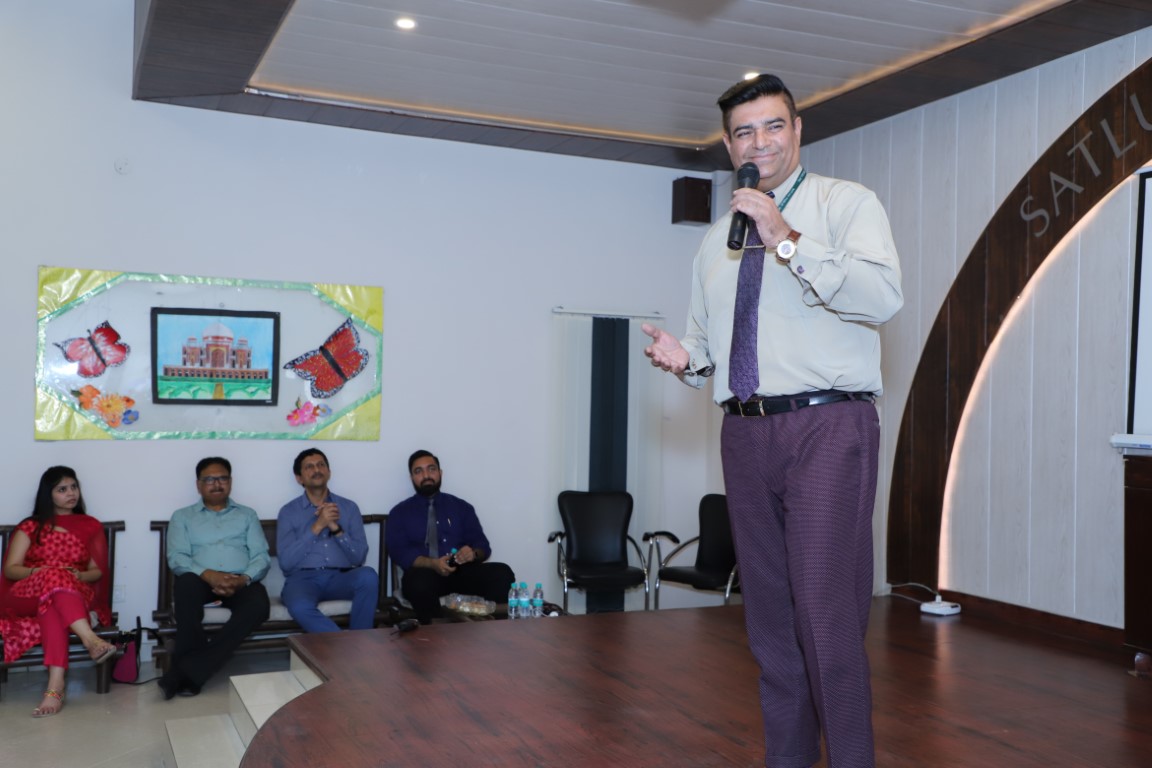 Mr. Vivek Atray, former DC Panchkula, Author & Motivational Speaker, and Mr. Vipin Pubby, senior journalist and member of the Standing Committee of UT Administrator's Advisory Council on Traffic Management, spoke on behalf of SUVICHAR.
Students of Satluj Public School shared their ideas highlighting road safety related problems and the perils attached with high speed driving. The students in their presentation covered almost every problem that leads to chaotic traffic situations, mismanagement and accidents.
School Principal Krit Serai said, "Road safety is of paramount importance. Important personalities in such seminars make people aware of leading safe lives."
 "We are pleased to welcome the dignitaries and members of SUVICHAR to discuss Road Safety with our students. Keeping current incidents in mind, road safety is becoming a major concern and it is important that the next generation is aware of its importance. Satlujians will take a pledge to follow traffic rules and promote road safety,' said School Dean Reekrit Serai.
Mr. Vivek Atray, who is also the Convener of SUVICHAR during his interaction with the students discussed many issues including the need to curb violation of traffic rules in Panchkula. He also emphasized the fatal consequences of drinking and driving. He advised students to respect the road safety rules. He also spoke about self control and recommended the 6 A.M. test. At that time of the day a driver gets easily tempted to ignore the red-light signal as in the morning hours he is not seen by any policemen. There is a need to change this mindset, he said.
Mr. Vipin Pubby said that school students must take on the role of ambassadors for road safety and safe driving. They must assert before their parents and other elders if they find them violating traffic rules. Their word goes a long way in spreading the message of road safety. The resolve to follow traffic rules must start from self and spread to family and friends.
The SUVICHAR experts were thanked by the Principal, Krit Serai for their valuable inputs.