Swachhta Abhiyan by NSS DAV College
The NSS volunteers of DAV College Chandigarh organized and intensive program under the theme Swachhta Pakhwara 2018 at their adopted village Dhanas (UT).  The rally to create awareness about personal hygiene and clean surroundings was flagged off from GMSS till the Dohlphin Park. Tree plantation and cleanliness drive were carried out in the village. Poster competition on the same theme was organized for the school children .Nearly 40 students participated in this event.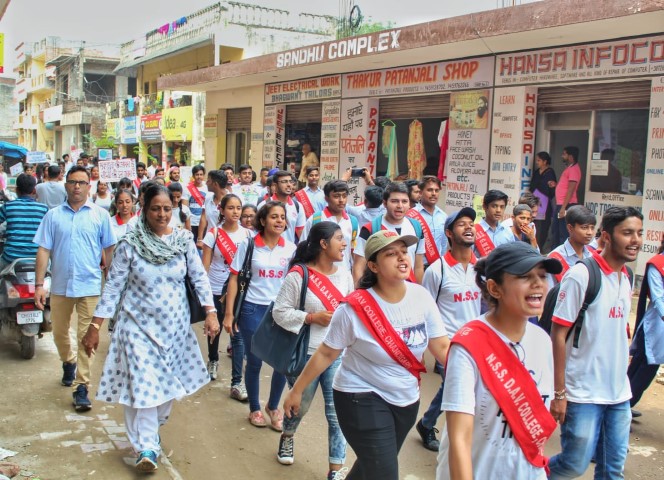 Prizes were given to the winners by the programmer officers of NSS. Nukkad Natak by the volunteers was highly appreciated. The events was marked by the presence of media personal from Jus Punjabi channel who interviewed the volunteers about their various activities for their episode "Young Brigade" .Overall the whole program was well executed. Principal Dr. B.C Josan lauded the efforts of College NSS team.