NewZNew (Chandigarh) : In the fast moving changing world towards modernization, it is very important to stay healthy, stress free and disease free. Adopting a healthy lifestyle and by making smart choices may lower the risk to get seriously ill or get affected by various hazards coming from polluted air, water, contaminated food and environment. Keeping such things in mind and for the healthy life of human being "Taco Herbal Ice Cubes" Launched today at Chandigarh press Club.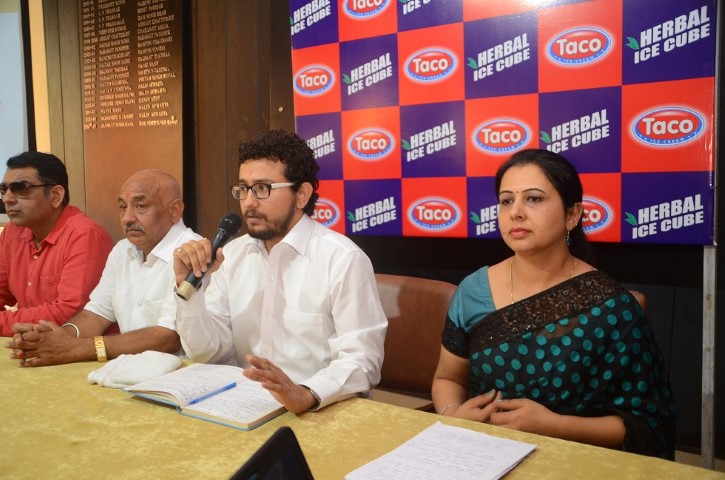 Speaking on this occasion CEO Aryan Kapoor said that with a focus on stress amelioration and protecting the prime organ of body "the liver", the M/S Kapoor Kush Aryan Agro food Co. has launched a innovative and safe product that has additional advantage to alleviate stress, enhance immunity and protect liver from damaging effect of toxins, alcohol etc.; to a certain extent. This is a smart and intelligent initiative towards customer's dynamic requirements towards "Healthier, Smart and Responsible drinking.
Director Dr. Shivi Sehgal, said that if we talk particularly about alcohol consumption, In foreign countries where smart and responsible drinking is in curriculum of many universities (such as university of Windsor, Canada & most of the universities in USA) to educate students regarding their drinking habits and where some natural/herbal products such as smart drinking pills already available in market to protect liver of Alcoholics. On similar lines, In Order to bring awareness amongst youth regarding importance of liver health, the Kapoor Kush Aryan Agro food Co. has launched a new product herbal ice.
Dr. Dhiraj Sehgal said that it may sometimes be difficult for the entire consumer to 100% remember to follow the regimen to consume liver protectant pills before having alcohol. In contrast, Ice cube is a commodity which is most commonly used alongwith water, Alcohol, soft drinks, juices, shakes, beverages. It is a user-friendly product : if a consumer goes with a choice of herbal ice. It gives an obvious extra advantage to improve liver function, prevent damage from toxins and ameliorate stress when used over a period of time. He further said that the product is designed and optimized with the array of combination of herbs that even if consumed for a prolonged period does not exert any adverse effect. Product safety & efficacy is well established. Innovative concept of herbal ice is to promote concept healthy and smart living by making smart choices & to safeguard health to some extent. For the non-alcoholic population also the product has advantages of antistress & to potentiate immunity when consumes alongwith shakes, beverages, juices, cold drinks etc.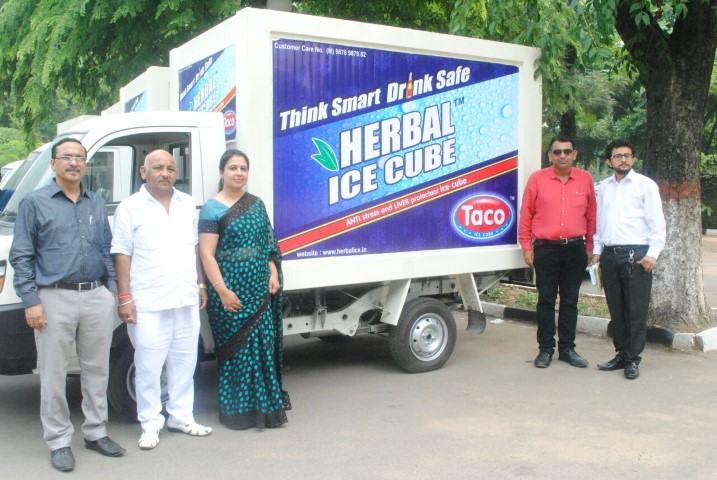 He added that we nowhere claim the product to treat any diseases rather this is a easy to use, customer friendly product to safeguard health with the advantage of herbs. It is ultimately the choice and preference of the customer how he would like to bring changes in lifestyle by making smart choices so as to lead a healthy stress and disease free life.