NewZNew (Chandigarh) : "Chest pain automatically means heart attack. But that's not necessarily true. When people have pain in their chest, we obviously are concerned about the heart because this generally requires more urgent care. However along with heart, there's also muscle, there are bones and there are nerves in chest. The lungs, esophagus and stomach are in that area as well. So typically, any of those things can actually cause chest pain too.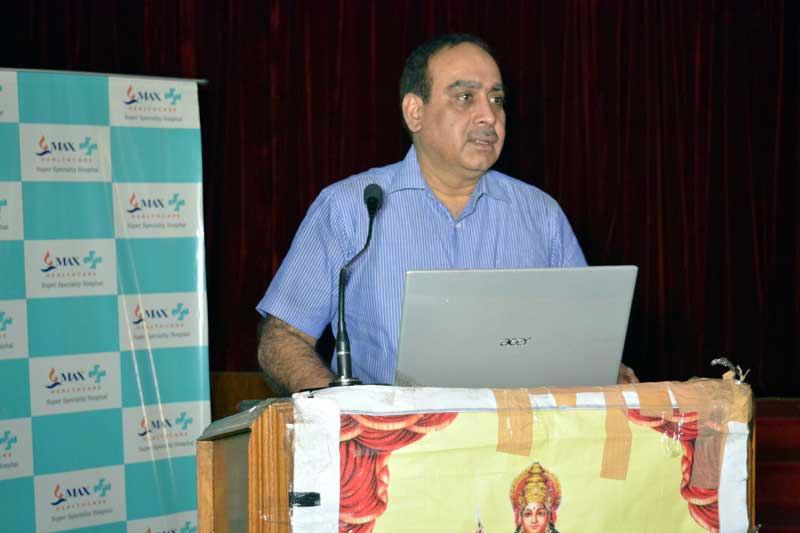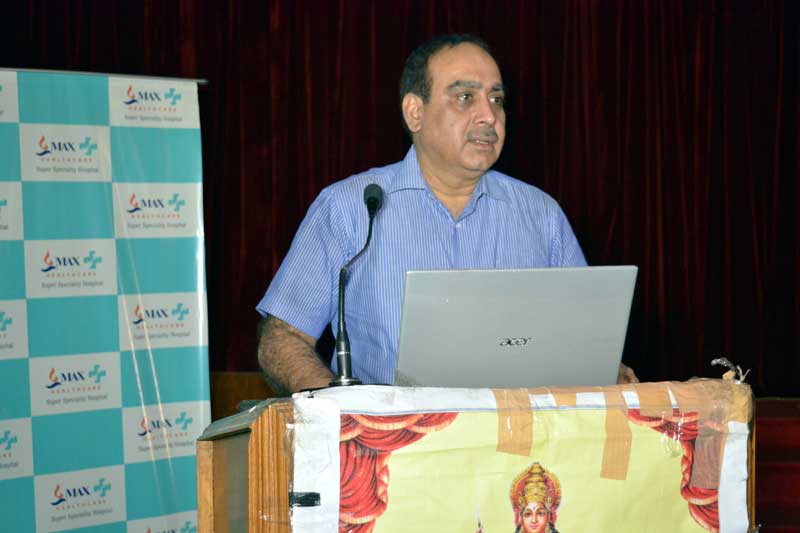 This was stated by Dr Virendar Sarwal, Director & Head, Cardio Thoracic & Vascular Surgery at MAX Hospital while addressing around 200 members of Defense Accounts Pensioners Welfare Association Chandigarh (DAPWA) on a health talk over 'myths related to heart diseases' at the Principal Controller of Defense Accounts, Western Command, Chandigarh today.
Clarifying on the general misconception that "heart disease runs in my family, there's nothing one can do to prevent it," Dr Sarwal said that although people with a family history of heart disease are at higher risk, one can take steps to dramatically reduce your risk.
We generally think that the pain in legs must be a sign of aging and has nothing to do with my heart. Actually leg pain felt in the muscles could be a sign of a condition called peripheral artery disease (PAD) which results from blocked arteries in the legs caused by plaque buildup. The risk of heart attack or stroke increases 5-fold for people with PAD.
Another misconception is that "if the heart is beating really fast, it must be a heart attack." The heart rate speeds up during exercise or when you get excited, and slows down when you're sleeping. Most of the time, a change in your heartbeat is nothing to worry about. But sometimes, it can be a sign of arrhythmia, an abnormal or irregular heartbeat. Most arrhythmias are harmless, but some can last long enough to impact how well the heart works and require treatment, pointed out Dr Sarwal.
He also emphasized on a common myths around diabetic patients that "Diabetes won't threaten my heart as long as I take my medication." Even when blood sugar levels are under control, you're still at increased risk for heart disease and stroke. That's because the risk factors that contribute to diabetes onset also make you more likely to develop heart disease."
Another myth around people is "heart failure means the heart stops beating." However in most heart failure, the heart keeps working, but it doesn't pump blood as well as it should be , remarked Dr Sarwal.