Tanishq presents 'The Brides of Punjab': Tanishq, India's largest jewellery retail brand from the house of TATA presents 'The Rivaah Brides of Punjab'. A special customer connect and bespoke initiative that celebrates customers as the face of Tanishq in Chandigarh. The exclusive event was held at JW Marriott, Chandigarh.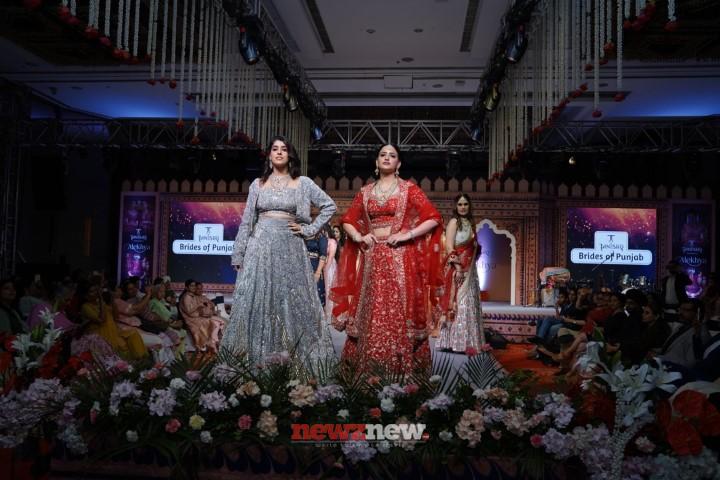 The Rivaah Brides of Punjab initiative puts into limelight the real brides of Punjab adorning the charm and allure of Punjabi bride. Brides-to-be and married women, between 20-40 years of age were invited by Tanishq to participate and experience walking the ramp and recreate a special memory as a Rivaah Bride.
The entire range of Punjabi bridal trousseau from Rivaah by Tanishq has been meticulously designed and skillfully crafted to be a reflection of the rich, timeless traditions that adorn the Punjabi bride and make them feel special on their D-day.
The event showcased Tanishq's exclusive festive collection – 'Alekhya' which takes its inspiration from the most notable Miniature and Pichwai paintings. This year's, Tanishq's festive collection is a one-of-a-kind that exude intricate craftsmanship and vivid hues, much like the ancient art form. Alekhya is a seamless blend of intricacy, heritage and traditional designs with modern sensibilities by giving new life to craftsmanship.
This event had a huge turnaround of approximately 200 Rivaah Brides of Punjab. The grand evening along with the exquisite cocktail dinner made the event a cherished memory for all attendees.
Speaking at the occasion, Arun Kumar, Regional Business Manager-North, Tanishq, Titan Company Limited said "At Tanishq, we hold customer relations at the heart of everything we do. The Rivaah Brides of Punjab is one such special initiative from our end to create a memory of a lifetime for all our brides. For us, customers are our real brand ambassadors and through this bespoke initiative we feel privileged to be a part of their joyous moments. We constantly aim to provide the best service and experience to our customers, and through this event, we aim to become a part of their journey."