Tashi Malik and Nungshi Malik on The Kapil Sharma Show: Sony Entertainment Television's renowned show The Kapil Sharma Show leaves no stone unturned to entertain its audience. With every coming weekend, the show successfully manages to engage its viewers, tickle their funny bones with its unique comic plots and exciting line up of celebrities.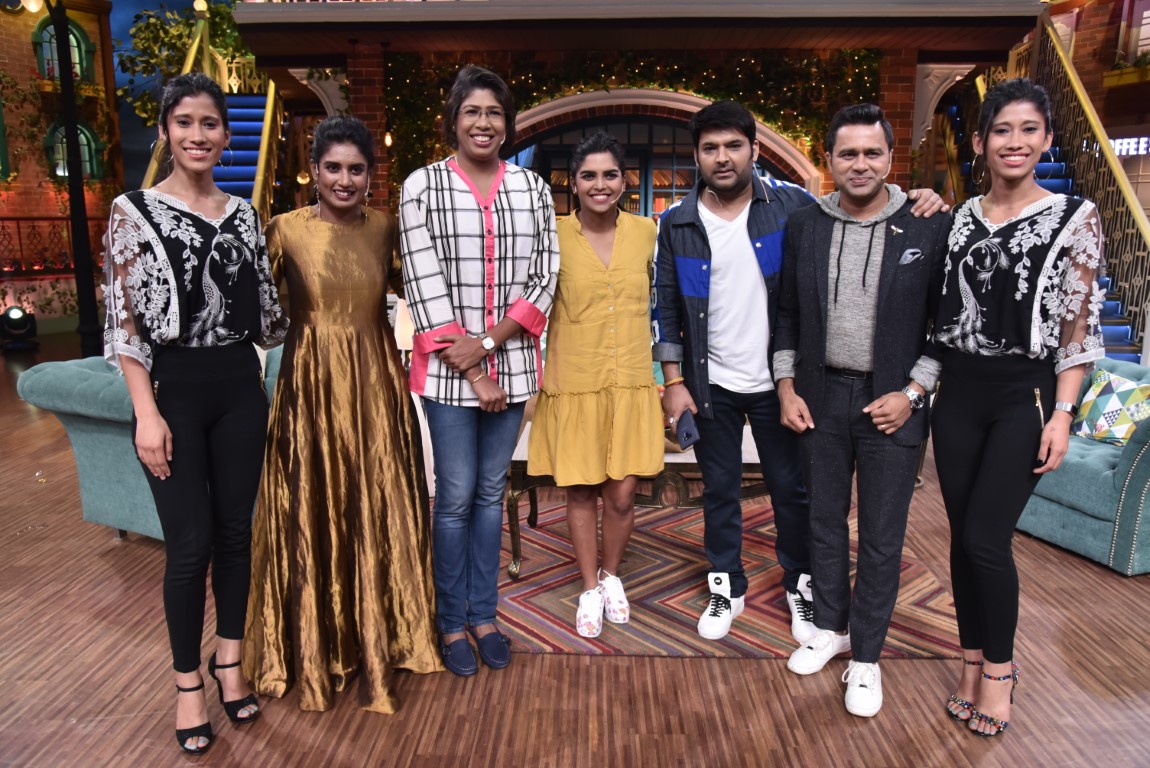 The upcoming episode of the show will witness the entry of the, 'Nation's Pride', Tashi Malik and Nungshi Malik who are the first siblings and twins to climb the Seven Summitst, North and South Poles, Three Poles Challenge and had completed the Adventurers Grand Slam. They were joined by our strong women from the Indian Women Cricket Team namely Captain Mithali Raj, Veda Krishnamurthy and Jhulan Goswami on the shots of the show.
When Kapil asked the adventurous duo Tashi and Nungshi Malik to speak about what motivates them to climb mountains which are at par and share their feelings post breaking the records, Tashi and Naungshi replied, "We feel that we made our country proud by breaking the record and whenever we feel lonely , demotivated or emotional, we tune-in to The Kapil Sharma Show to regain our motivation and feel happy in life. Thank you so much to come up with the show."
Kapil Sharma on the other hand felt extremely humbled and couldn't thank them enough. A source says, "Over the years, Kapil has gained immense love and respect from a lot of people and when it was revealed that Tashi and Ningshi watch The Kapil Sharma Show to get rid of the negativity and get inspired, Kapil's happiness knew no boundaries. It was indeed a great revelation."
With more revelations from the world class players, viewers are sure to catch the story of an amazing journey from the members of The Indian Women Cricket Team on The Kapil Sharma Show.
For more unlimited fun Tune in to The Kapil Sharma Show every Saturday and Sunday 9:30 pm on Sony Entertainment Television