The eleventh annual World Autism Awareness Day is
April 2, 2018
 and for the first time in city beautiful, we celebrated world autism day on a large scale with parents of autistic children, their siblings extended family, teachers , doctors and empower NGO for special children.  Parents of autistic children talked about their experiences and read poetry. Dr Vidhu Mohan a senior psychologist from the city, Dr Preeti from government hospital, Sangeeta jain from SOREM, Sharmita Bhinder and Bharati kapoor from Empower Joy NGO discussed about autism for awareness.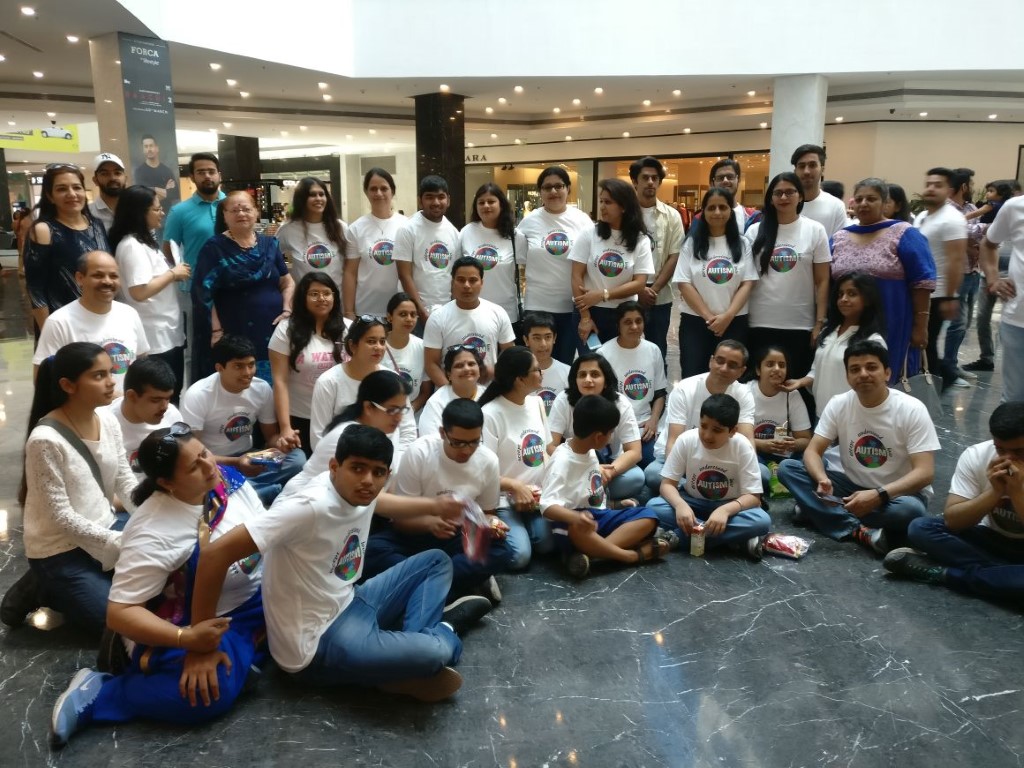 More than 60 people gathered at Elante Mall Atrium and many people joined in to understand about autism and appreciated the effort.The children got some treats and small gifts and had a train ride in the mall followed by lunch in  a separate area given by the food court for the families.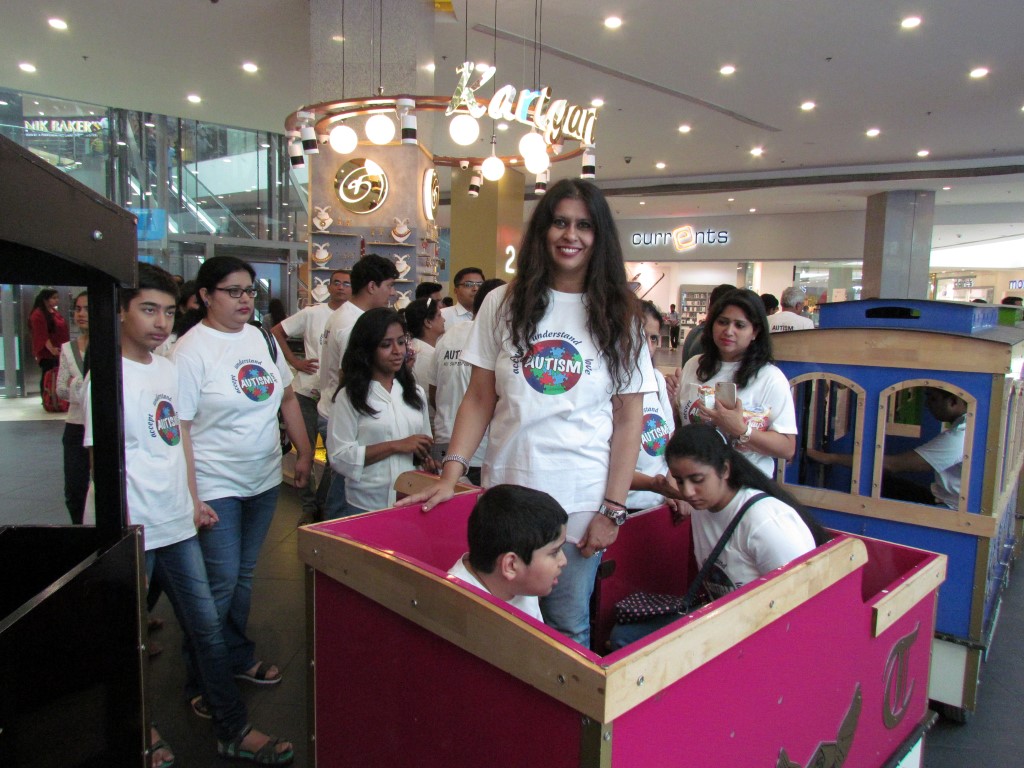 This was a.rare occasion when parents , children and family could bond and children had fun. Two autistic children sang as professionals. Empowers endeavour is to create a society of acceptance , understanding , love and equal opportunity for these children.