The Great Weddings Of Munnes Web Series (2022) Voot: Cast, Crew, Release Date, Roles, Real Names: The Great Weddings Of Munnes is an Indian web series from Voot. The Hindi language web series will release on 4 August 2022.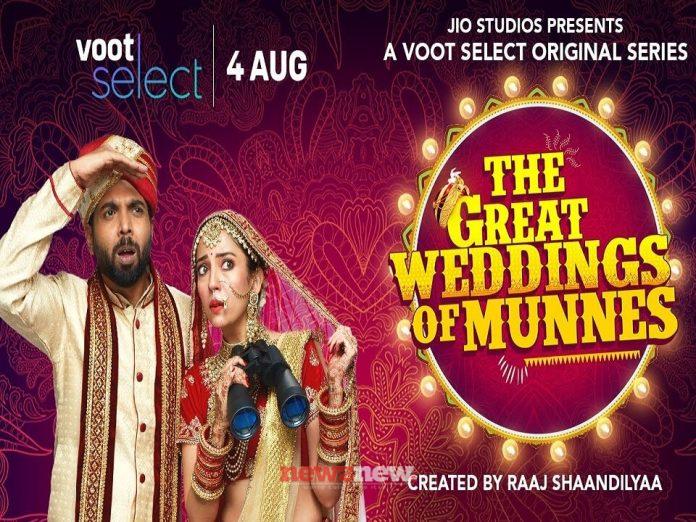 It is available to watch online on the Voot website and app. The web series cast has Abhishek Banerjee, Barkha Singh etc.
Story
The plot revolves around the life of Munnes and his marriage. He decides to marry his best friend but his destiny had something else for him.
The Great Weddings Of Munnes Cast (Voot)
Barkha Singh
Abhishek Banerjee
Aakash Dabhade
Sunita Rajwar
Paresh Ganatra
Sunil Chitkara
Genre: Romance, Drama, Comedy
Release Date: 4 August 2022
Language: Hindi
Platform: Voot