In the most controversial of circumstances, the captivating decider rugby match between New Zealand's All Blacks and British and Irish Lions ended the series in a draw at Auckland's Eden Park on Saturday, 8th July.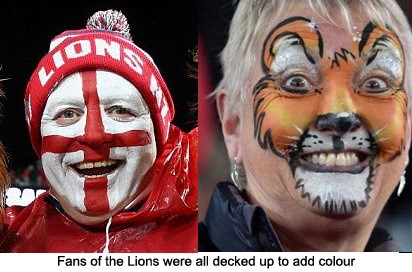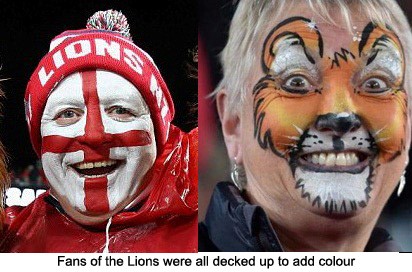 The thrilling, series-deciding contest between All Blacks and the Lions finished 15-15 in a sell-out stadium of nearly 49000 spectators donning red and black colours of the respective teams.
Millions watched it on their television screens in several countries including New Zealand, Britain, Australia and South Africa where rugby is a very popular sport. Thousands others gathered and cheered both the teams watching it live on specially erected large screens in Auckland city and pubs across the country.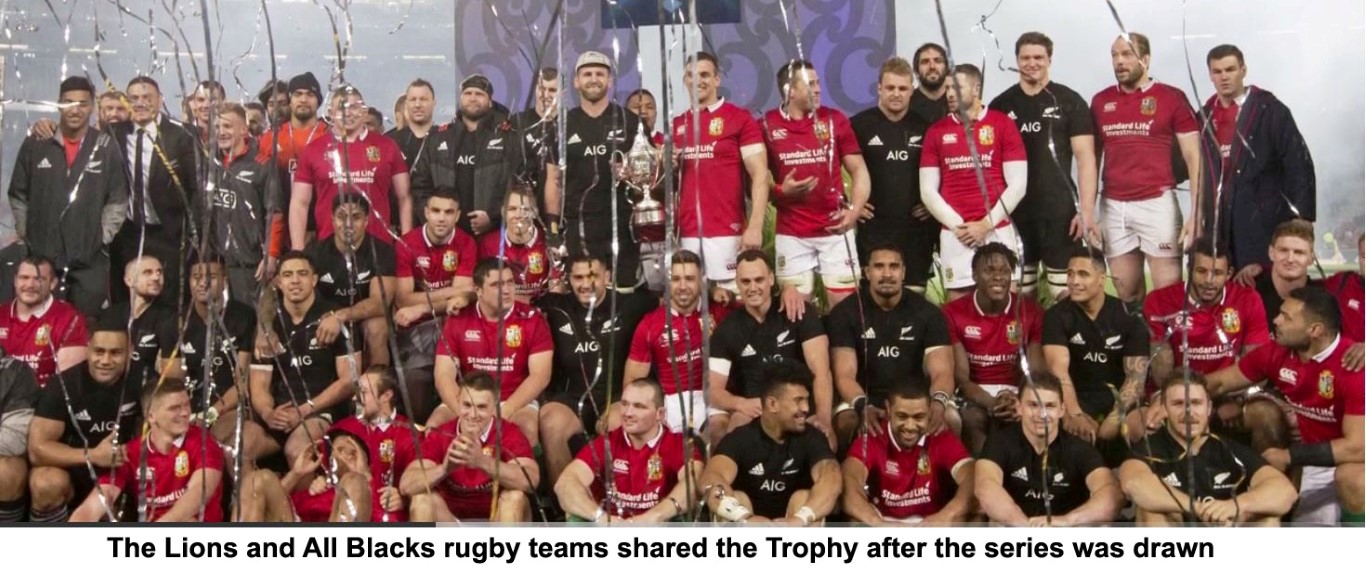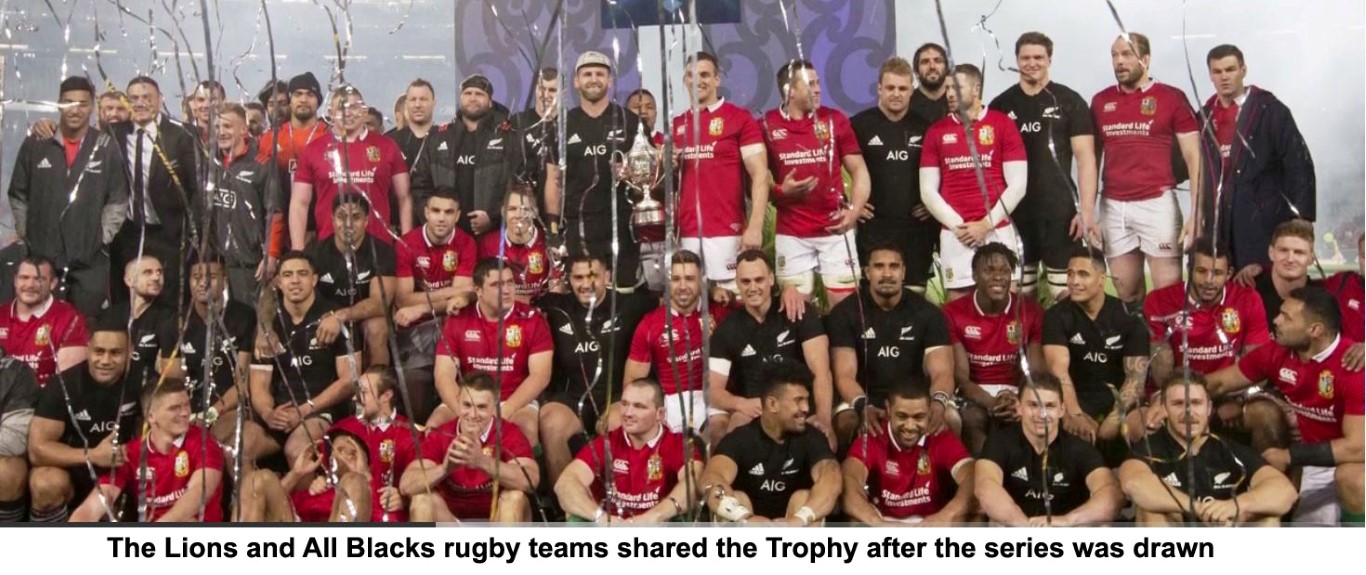 With less than two minutes on the clock, Referee Romain Poite made a controversial call to deny the All Blacks a kickable penalty that might have proved to be the match-winning penalty. As a result, the Lions succeeded in drawing the series for the first time in history.
It took everyone some time to take in what had happened, the players stood in huddles, uncertain whether to celebrate or curse their fate. This drawn match had deprived the All Blacks their 39th test win, but had given the Lions a redemption factor in not losing another series to the World Champions, New Zealand.
Both teams eventually got together on the podium and captains Kieran Read and Sam Warburton jointly raised the series trophy..
Few expected the Lions to beat the All Blacks in any of the tests, yet the Lions won the second test in Wellington and levelled the third and final deciding test at Eden Park grounds where the All Blacks haven't lost since 1994. It also ended the All Black's 38-test win streak.
The British and Irish Lions are a composite team selected from players who are eligible to represent the national teams of England, Ireland, Scotland or Wales.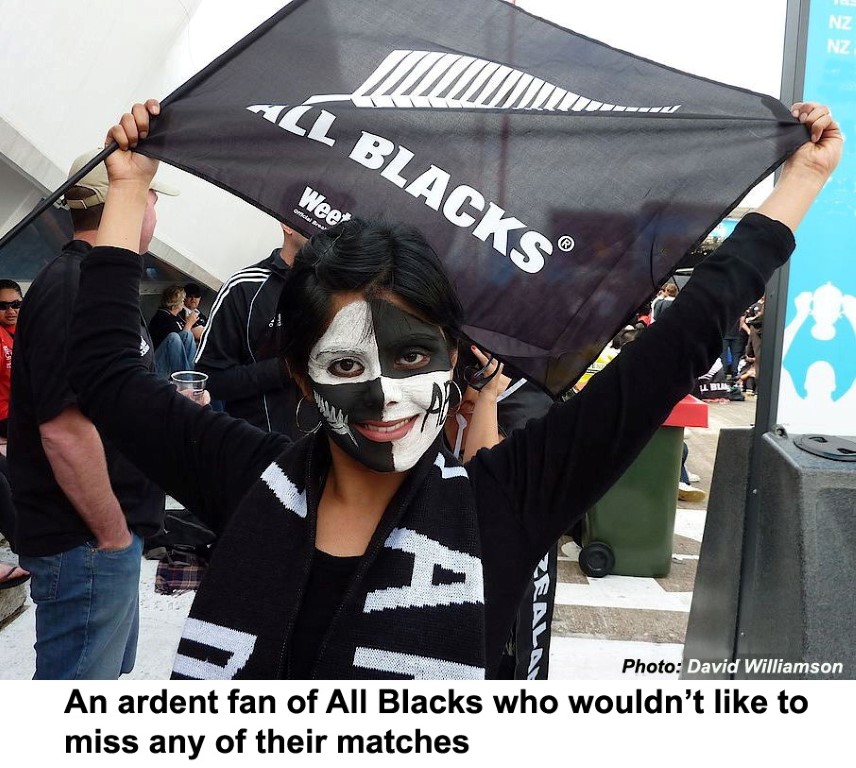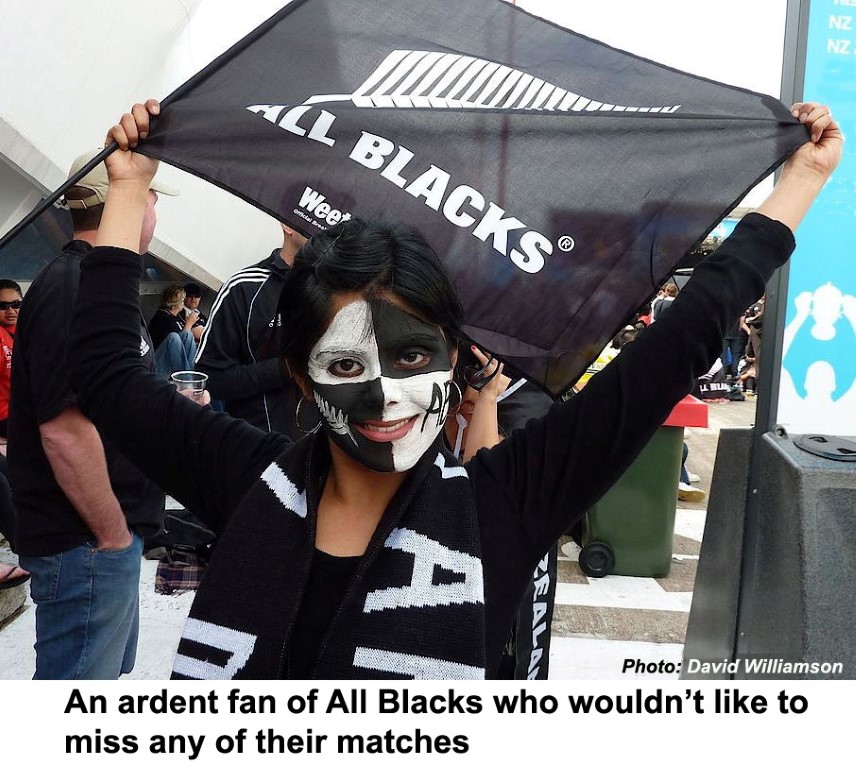 They have only won one test series against the All Blacks in 1971. The Lions tour every four years, rotating between Australia, New Zealand and South Africa and last played in New Zealand in 2005 when they lost the test series 3–0.
New Zealand may be 18,500 kms from the UK, but that did not stop passionate army of Lions fans travelling here in large numbers. Over 20,000 overseas Lions supporters are estimated to have travelled to New Zealand to watch the 10 games (including three test matches) in the six-week tour of seven cities.
Throughout the six-week tour, there was a distinct carnival atmosphere in towns where the matches were played. Fans dressed up in fancy dress, with Union Jack blazers, lion's masks and even full-size big cat costumes thronged the town centres. Some excellent face painting by Lions fans added fun to the atmosphere.
Gurbir Singh is a New Zealand-based Journalist & Feature Writer