NewZNew (Chandigarh) : In a boost to the literary scene in the city, a Sunday Reading meet was organised by The Rumour Mill café and kitchen in Sector 7, Chandigarh, where noted author and IAS officer Vivek Atray was the inaugural speaker. Kicking off what would become a fortnightly Sundayaffair of inviting readers and writers for a meet, TRM has brought in a unique feature and also provides a platform to the literary community of the city and beyond.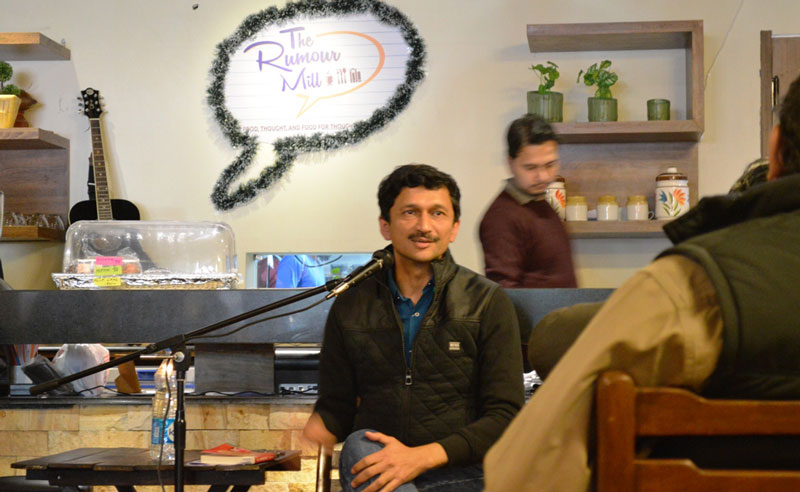 At the reading session, Atray read parts of his romantic-comedy 'Dubey Ji Bounces Back', and also held an exclusive reading of his upcoming novel, 'An Ocean to Cross'. While 'Dubey Ji…' was a romantic comedy about the coming-of-age and transformation of a shy young man into a confident achiever, Atray said his new book is "more romantic than humorous". Atray, who had debuted as a writer about five years ago with 'Move on, Bunny', revealed the plot too: An Indian professor at a university in the US, Milind, meets his soulmate in an American assistant professor, Cathy. "It is not only about crossing the oceans between India and the US as such. That's there, but it's more about cultures. 'An Ocean to Cross' will hit bookstores this year.
Speaking later, he also revealed a routine of writing about 1000 words a day, "though I got time only on weekends". "Everyone must write. We all have a book in us," he added.
Atray and those present — among them eminent writers such as Madhav Kaushik — lauded The Rumour Mill for holding the meet. "Worldwide, it is cafes that promote culture. They are not mere eateries. Finally with The Rumour Mill, someone is taking a step in that direction," he added.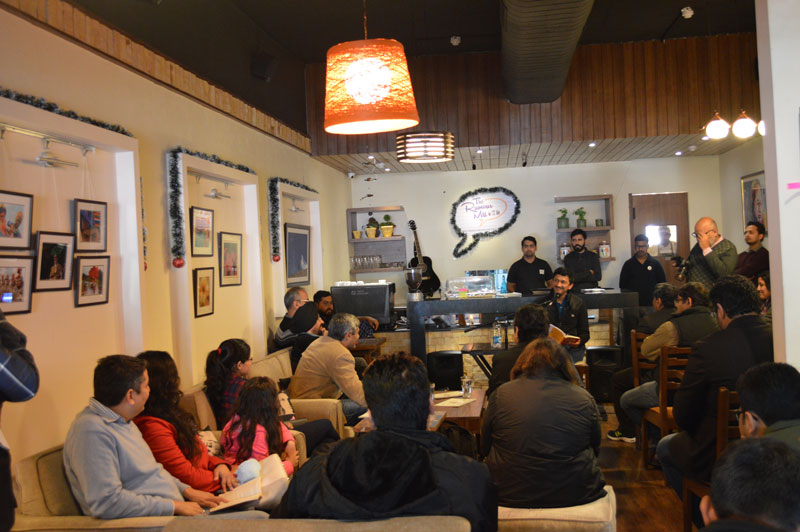 Puneet Nagpal, managing partner of TRM, said the readings would be held regularly and become a space to nurture raw talent as well as laud great works. "The plan is to develop a cultural hub, a place where ideas come together over good food," Nagpal added. TRM opened about two months ago and is already setting new trends. "We will announce the next reading's details soon, and hopefully we will be packed to capacity as we were today. Whoever says Chandigarh lacks a literary scene needs to come together with us, or at least attend one session and find out!" he smiled.