Tips to Create Trendy Yet Eco-Friendly Interiors For Your Home: Home is a place where you relax and spend personal time with our family and friends. So, you need to make your house worth living space.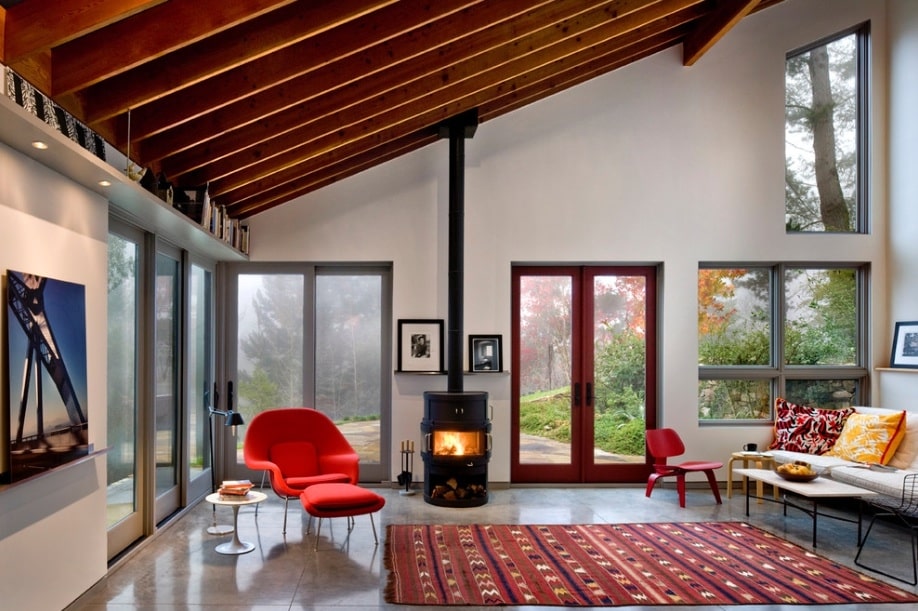 Source: freshome
But, it is not just the beauty of the house, which makes us feel refreshed and relaxed; we also need to focus on the well-being of the family and visitors. 
What if we decor our place by using eco-friendly items. Usage of eco-friendly items will not only help in decorating the interior of your home but also improves the air quality and reduce the environmental impact. Some people think that decorating the interior of your space by using eco-friendly decor would have a rustic appeal, but it is not wrong. There are various fantastic eco-friendly items available in the market by using which you can make your home interior design more engaging and effective. 
If you are thinking that you have to dig deeper into your pockets to hire a professional for making sustainable interiors, then make sure you go through this article once. In this article, you will get to know incredible tips by considering which you can create stylish eco-friendly interiors by reducing your carbon footprint. 
Let's take a rundown at some hacks which will help you to beautify your home with real sustainability in mind. 
#Tip1- Incorporate Indoor Plants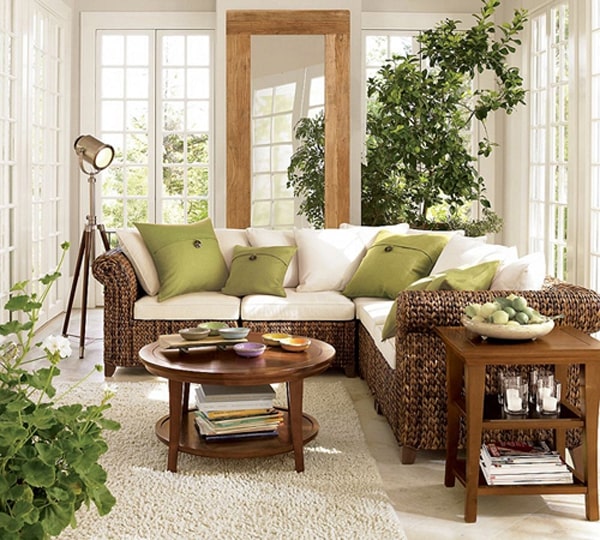 Source: mydecorative
Placing plants in your house is the best and easiest way to decorate your space and improve indoor air quality. By considering this tactic, you can give fresh ambience and add beauty to your home. 
Moreover, incorporating plants will bring a little of the outside in your home. There are various plants that you can put in your home to give an engaging look. You can incorporate Bamboo Palm, Lilies, Gerber daisy, Ferns to increase the oxygen and reduce the pollutants. 
I guess nothing could be much cost-effective and better than incorporating plants. Make sure you have proper knowledge of various indoor plants that can be used to decorate your home in an eco-friendly way. 
#Tip 2- Avoid using the products made of VOC Content 
VOC stands for volatile organic compounds. These organic chemicals are harmful to the health of an individual as they quickly evaporate at room temperature. These chemicals are found in various household products such as paints, carpets, air fresheners, etc.  
I know the usage of appropriate colours is very effective as it gives an engaging look to your room. But, make sure whenever you buy the stuff for your home such as paint box, carpets, etc., try to choose only those items for your home that has low VOC content.
You can use Green Seal-certified paints, wood that do not contain formaldehyde, and other sustainable products to make your surroundings eco-friendly and attractive. Moreover, this tactic will not only help you to renovate your home easily but also allows homeowners and others to stay safe and healthy. 
#Tip 3- Choose the Furniture made of Natural Woods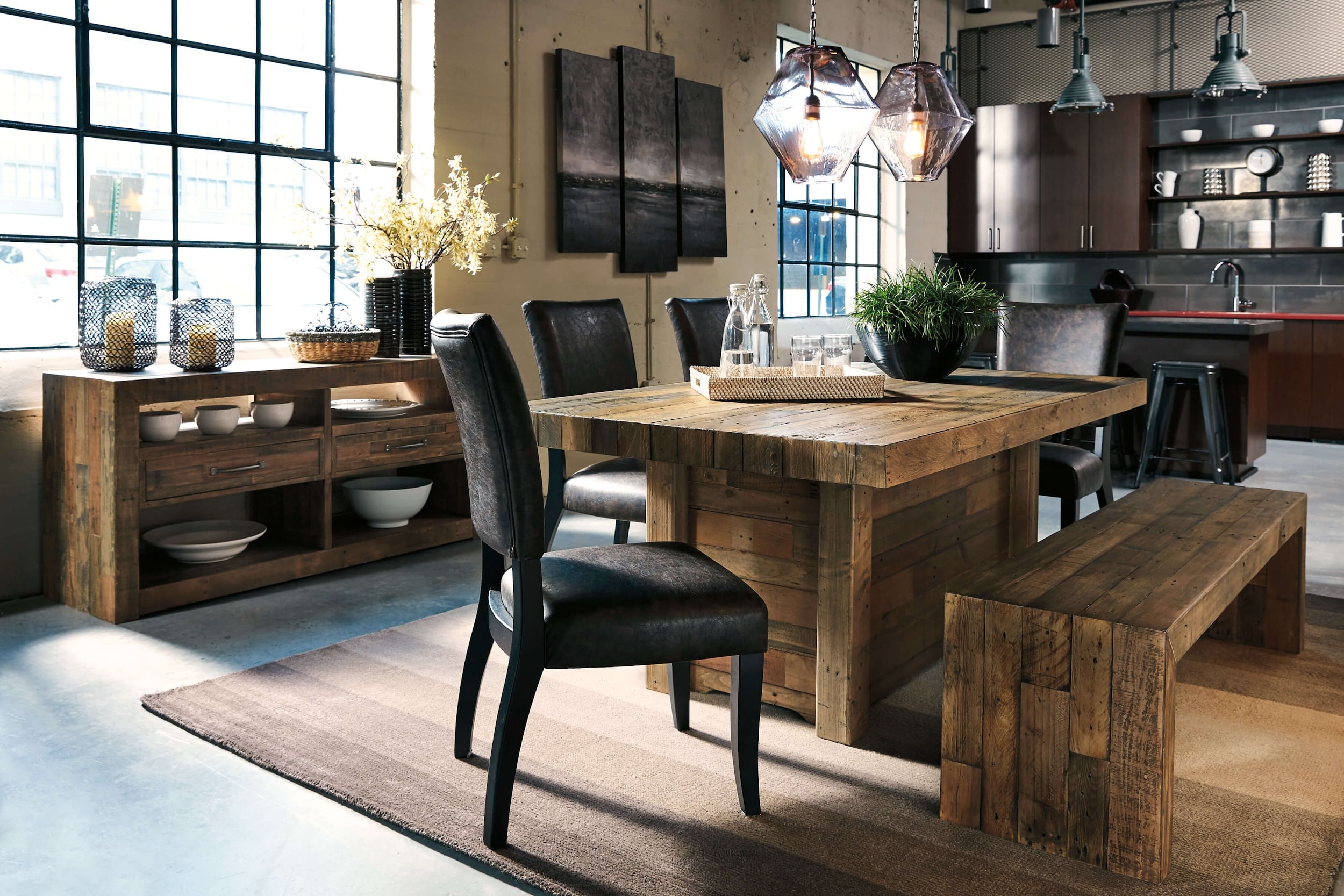 Source: fella
It's indeed true that furniture is another essential item which you cannot be missed while making a checklist for decorating home interior. There are chances that you might select chairs, and other items made up of plastic moulding. But, it is not the best way to make your home's interior eco-friendly. 
You might use the furniture which is made up of natural wood such as customized wood, bamboo, etc. If you are wondering about the design, then need not fret! You can get different designs of furniture you want for your home. Also, the furniture made of natural wood will not only help you to give a personal touch to your space but also makes it more sustainable and eco-friendly. 
No doubt natural materials are costly, and everyone cannot afford to spend at one. If you are also looking to choose furniture made up of natural wood but wondering about the bucks, then I have a better option for you. Start RENTING it. 
You can rent the furniture and other appliances from different locations at a minimum cost. Such as you can rent appliances online in Mumbai, Noida, Banglore, etc. without worrying about the transportation cost and other additional charges. 
#Tip 4- Prefer Stone or wood for the Flooring 
Flooring also makes the interior of your home trendy and engaging. Most of the people don't consider floors while decorating their space, but it plays a crucial role in making the home environment eco-friendly and effective. 
You should make the floors with wood or marble as it will not affect the health of people living at home and appeal more to the visitors. You may consider wooden parquet, cork or linoleum flooring because it is biodegradable and bacteria resistance. Besides its eco-friendly, it also adds more appeal to the home interior by saving money. 
A hot tip- You can also choose eco-friendly tile such as coco tiles, leader tiles, bronze art tiles eco rock, mulberry panels to give an eye-catchy look to your place without harming the environment. 
#Tip 5- Use Energy-Efficient Lights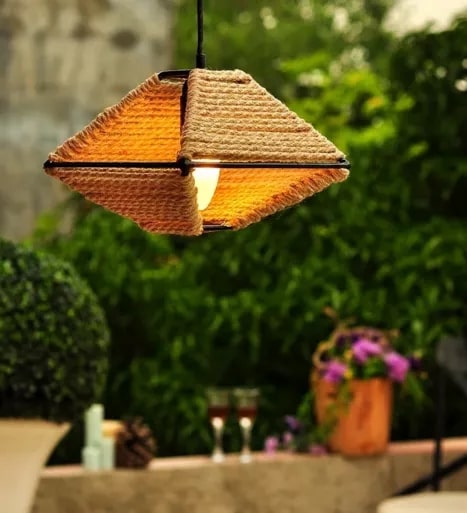 Source:  engrave
If you are looking to provide a trendy and elegant look to your home while considering the environment, then replace the standard lights with efficient energy lights. If you use the compact fluorescent lights in your home, then you can be a helping hand in saving energy and electrical power. 
Furthermore, the usage of energy-efficient lighting will also help you in preventing the emission of greenhouse gasses and other pollutants. The harmful gases not only affects the environment but are too dangerous for an individual's health. On an additional note, the best part behind choosing this tactic is that you can give an alluring look to your home without putting much effort and without digging deep into your pockets. 
Also, make sure you know which light bulbs are the most energy-efficient?
Last Words
Designing your home interior in an eco-friendly way is indeed a great way. It not only benefits the health of the people living inside the home but also helps in making the environment much greener. 
Hopefully, you get an idea about how to decorate your home without affecting the environment and while saving the money. If you consider the tips mentioned above in mind, then you can achieve an interior for the house which both green and trendy. 
Also, if you have another tip for designing the home interior in an eco-friendly way, then feel free to share in the comment section below. 
GO GREEN DECORATING!!!