Life is full of fun and responsibilities at the same time. We may feel excited about life, trying new things at every next opportunity given to us. In short, we might want to enjoy every moment of life to the fullest, like you and I might like travelling to new places, exploring every corner of the world and take back home fond memories. While we may not want to miss a moment of the thrill of life, we can still do it, more responsibly, mindfully and practically. We must do so to live life with great pride and respect. More can be achieved in life, personally and for your family, if you are prudent and wise in every aspect of your life decisions.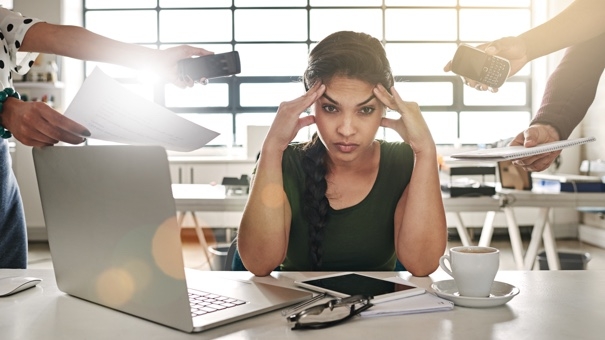 There are no two ways about lauding each sentiment of life, with great enthusiasm and vigour. However, what you still need to do is to be on a self-safeguard, so that there are no regrets later. If you enjoy travelling, hopping from one place to another, for example, and haven't had the time to consider few things in life as yet, then it by the time you become aware of how easy and crucial it is, to be careful about your life decisions.
We list few must things for you so that you continue enjoying your life, the way it is:
Buy a Health Insurance Policy
It is important to maintain your wealth and be in good health too. When we marry these two facts of life, the result is a health insurance policy. It is needed to secure your income and health both. There are two types of health insurance plans in the market:
Those which will reimburse your medical bills
Those which will pay you if you are diagnosed with a life-threatening disease (these are called critical illness covers)
For covering your wealth and family adequately against health issues, you should consider buying both the insurance plans. You can buy reimbursement policies only as a standalone product. However, you can buy critical plans as riders along with the Mediclaim or term life covers.
Maintaining of health and wealth can be done in few simple steps. The earlier you buy a health insurance policy, the less cumbersome it is.
Investment in Stocks
You are earning good money, and you do not want to rest your funds, at least not at the cost of an opportunity. That opportunity is an investment in stocks. Agreed, you are exposing your money to a level of risk, but at the same time, you do desire to let your non-working funds to grow phenomenally. The tremendous sort of growth will happen only through stock investment. And, do not fool yourself. Choose to study the equity market and be aware of facts like how you can get great financial rewards by investing in the market for a long time. It works.
Term Insurance
Life is full of joys and sorrows, ups and downs, but with money, stability should be the objective. While we always believe in the brighter side of life, it is still sensible to account for the uncertainties of our life and loss to our family. How do we do that? A term insurance plan is a way to go. It gives guaranteed monetary benefits to your family, in case of your premature death. It does help your family to recover financially at least. Otherwise, the loss of your income might become a bigger setback for them considering the life ahead in your absence. To save time and for a hassle free experience, you can buy term plan online. It is an inexpensive form of life insurance coverage and can be bought online in few quick steps.
Buy A Property
It is your biggest visible asset in life, and the earlier you plan to buy a house, easier it becomes to manage your expenses wisely. Consider the affordability and other loan conditions before you venture out to buy one. You save a lot like on your rental income, as soon as you buy own property.
Invest in The Health of Your Parents
If you are a breadwinner of the family and have aged parents to look after, buying an add-on health insurance cover for your parents, is both smart and caring. Benefits of senior citizen health policy cover are a lot.
There are tax benefits under section 80D
You show your responsibility towards your parents by giving them accessibility to preventive health check-ups like provisions covered under the policy
You save a lot on health care Plan everything behind you for your family
If you are enjoying your present, it is great. Very few people can claim to be enjoying their present. However, to continue your great life, you should always be prepared for the unexpected. And this preparation is not just about stopping the accidents but knowing what to do when something happens. Insurance plans, assets and investments are the best ways to achieve this safety cushion.