Top 10 Lessons to Learn from the Life of Sardar Vallabh Bhai Patel : Sardar Vallabhbhai Patel, also known as the "Iron man of India" was one of the prominent freedom fighter who played a significant role in India's struggle for independence and its integration as a strong, united and independent nation.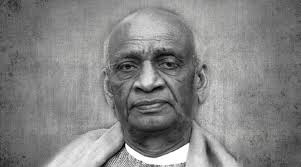 There is a lot we can learn from this brave man who fought selflessly for the nation and its people.
Here are some of the valuable lesson about Sardar Vallabhbhai Patel:
Women empowerment : Sardar Vallabhbhai Patel considers women as extremely courageous whereas other people think quite opposite of that. He understands that women endure greater miseries than men and for a nation to proposer, it is necessary for women to be educated and inculcated with national spirit.
Youth is the future :One interesting thing about Sardar Vallabhbhai Patel is his vision toward the young generation. He emphasises the importance building up a strong character by young men and women to lead a nation toward greatness. If the youngsters of a nation are fuelled with selfishness, no great thing can be achieved in the nation and prosperity cannot be achieved.
Selfishness : Selfishness is a necessary action to some extent. A person has to become selfish to fulfil his personal and family needs. But it could not be tuned as the way of life while putting your interest above others always and breeding selfishness as the only act to live by.
Freedom : Sardar Vallabhbhai Patel one stated that we have to work furiously for our freedom. It is not something that will be granted to you without any effort. In our life also, we have to work hard for our success and we can't gain anything without making any efforts for it.
Character : As per the words of Sardar Vallabhbhai Patel, character is grave necessity for one to succeed. A person without character cannot succeed either in politics or business. Morality in commerce is key entity for a business. In absence of honesty and mutual confidence, one cannot run a successful business. Similarly, intelligence is another necessity to run a business.
Practical Education : Sardar Vallabbhai Patel suggests the need to reform the education system emphasizing on practical education rather than theoretical one.
Integrity : Sardar Vallabhbhai Patel brought all the princely states together after independence to set foundation for a strong and united nation. In today's life also, true success can be achieved only through unity among people.
Equality : Sardar Vallabbhai Patel once told that social entities like caste and community will disappear with time. In order to increase the pace of pr growth, we have to forget all these things.
Corporate Vision : Sardar Vallabbhai Patel once quoted, "discipline and organization mean half the battle won". A person with discipline for his acts and well organised approach is more likely to succeed in his life.
Idleness : Another interesting fact about Sardar Vallabbhai Patel is that he discourages idleness. He once addressed to the young generation of India saying that idleness is the greatest enemy of man.
These are some lesser known facts about Sardar Vallabbhai Patel which can help us lead a better and justified life. His ideologies and vision can be incorporated in today's world also but a lot of character is required to follow his path.
Read More about Is Rahul Gandhi Really A Dumb Fellow?