Top Congress leaders arrive in Hyderabad for CWC meet: Congress president Mallikarjun Kharge and top party leaders including Sonia Gandhi, Rahul Gandhi and Priyanka Gandhi Vadra arrived in Hyderabad on Saturday to attend Congress Working Committee (CWC) meeting.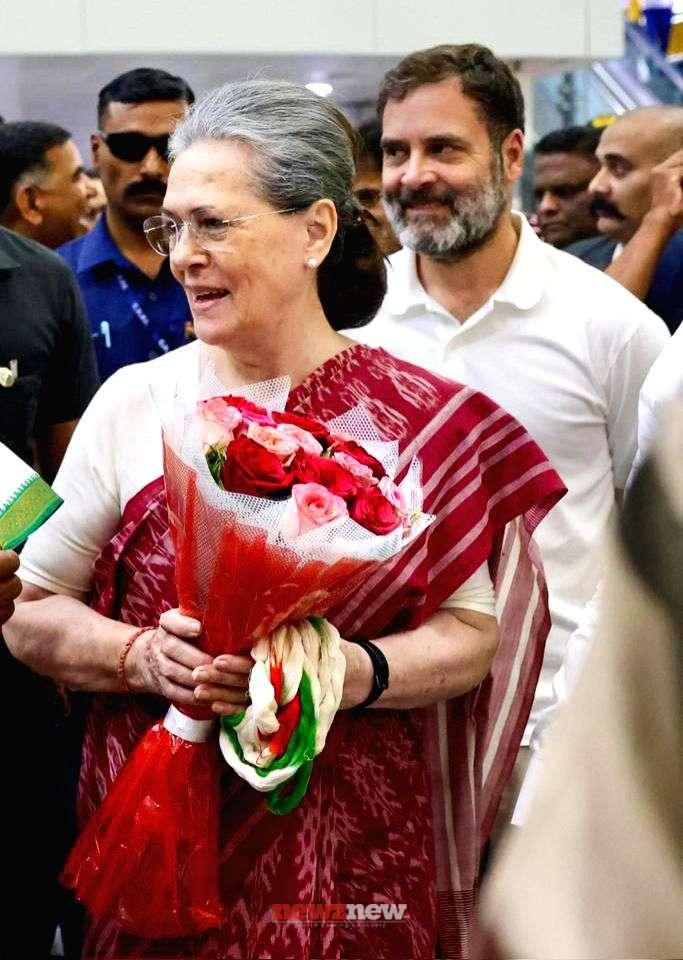 The top leaders reached the city together and  drove straight to Taj Krishna hotel, where the CWC meeting is being held.
On their arrival at Rajiv Gandhi International Airport, Kharge and the Gandhis were accorded a warm welcome by AICC general secretary K.C. Venugopal, AICC incharge for Telangana Manikrao Thakrey, state Congress chief Revanth Reddy and other leaders.
The first meeting of the newly-constituted CWC began in the afternoon.
Barring former Prime Minister Manmohan Singh, all CWC members will be attending the meeting.
The meeting will discuss and formulate the party's strategy for the upcoming assembly elections in five states including Telangana and also the 2024 Lok Sabha polls.
The CWC will hold an extended meeting on Sunday with all PCC presidents and CLP leaders.
A mega public rally will be held on the outskirts of Hyderabad on Sunday evening, which will be addressed by top party leaders.
The party will unveil its six guarantees for Telangana.