Tractor Maintenance Tips for Farmers in India: It is very important to maintain your farming equipment so that it can function well every time you take them out for farming. Prominent among them are the tractors used in farming.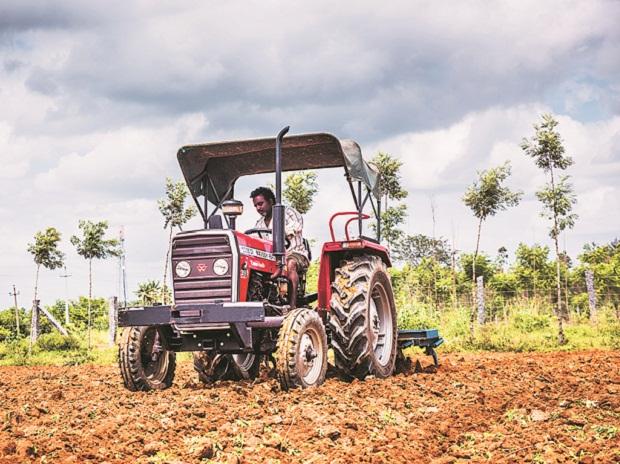 Being a machine with running parts, if you don't maintain it properly the tractors might fail to start and run smoothly. This can throw a problem into your plans. Here are some tips to keep your tractor a well-oiled machine.
Clean your tractor – Keeping your tractor clean is very important. If it is caked with dirt you will not know what issues it could be hiding. It can hinder the working of certain parts. Hence it is very important to keep your tractor clean.
Read the operator manual carefully – Every tractor would be coming with its own operator's manual. It will detail the optimum working conditions and the do's and dont's while operating it. Make sure you read it carefully and ensure you follow the right practises.
Get an insurance for your tractor – Being an integral part of your farming, you must protect your tractor as much as you would protect your crops. Getting a tractor insurance to cover for any problems such as accidents, theft, fire etc. caused to the tractor will be a great way of protecting it. This way you can save money that will otherwise go into repairing your tractor.
Fully charge your tractor's battery – Ensure that your tractor's battery is fully charged. If you will not be using it for a very long period make sure the connection is unplugged. Otherwise, a dead battery can freeze out.
Protection against rust – Keep an eye out for any rust formation. If there is excess moisture in the metal parts it can lead to rust formation. Rust preventive coating can sometimes wear off over the period of usage. Repaint the rust coating again to safeguard your tractor. Also, ensure that you keep the tractor in a dry place.
Fully fill your fuel tank – Do not leave your fuel tank with half-filled fuel. This can lead to condensation. Fill your tank with a fresh supply of fuel so that it will run smoothly.
Maintain optimum tyre condition – If your tyre has been significantly worn down you must consider replacing them else it can cause a flat tyre or a complete blowout. Ensure it is running in the optimum pressure condition. There shouldn't be any cracks in the tyres.
Regularly check the fluids – Lubrication is necessary while maintenance. Check the oil level regularly and ensure that you use the right type of fluid for your tractor. Regular checkups can help reduce the problems from piling up.
Clean the filters – The fuel filter and the air filter can often be contaminated due to dirt and dust. Clean them often. If it is beyond cleaning it is best to replace them.
Load as per the limits – While you attach any extra add-ons to your tractor, ensure they are well within the limits prescribed. Too much overloading can easily wear out your tractor.