Transform Your Career by Passing Microsoft AZ-900 Certification Exam: Career transformation includes studying and attracting the much-needed capacity as well as confidence.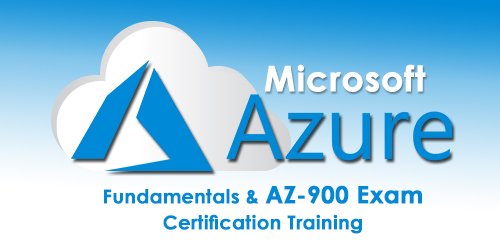 Therefore, a high-quality certificate from vendors like Microsoft is what you require to bring about the desired change.
That's why, through this article, we're going into a discussion about the Microsoft AZ-900 certification exam. This post covers its details, how it assists in developing your career, and your life.
What This Qualifying Exam Entails
The AZ-900 evaluation touches on the critical basics regarding cloud services and how they relate to Microsoft Azure. Thus, beginners are best suited to take it because it's a great way to cover the basic issues about solutions and services associated with the cloud.
In case Azure is a new technological field to you, taking this exam is what you need first of all.
Anyway, proving your capacities by attaining the minimum grade of 700 in this evaluation causes you to reach the Microsoft Certified: Azure Fundamentals certificate.
This will authenticate your conversance with concepts regarding the cloud, Azure workloads, Azure services, and security in addition to privacy within Azure. Still, matters to do with pricing, as well as support, are included.
Regarding details, this test includes 40-60 questions which are presented in various formats, such as MCQ, short answer, case studies, and more. Moreover, this is a 45-minute exam that costs $99.
How Does It Transform Your Career?
Going through the Microsoft Certified: Azure Fundamentals designation is a reliable approach if you wish to get ready for Azure-related roles. Therefore, if you're concerned with attaining a specialty certificate, the Microsoft AZ-900 certification exam is the real deal.
READ ALSO:
As you know, the starting point of any venture or profession contributes a lot to the overall success of your career even later in life. What's more, you can only establish yourself and proceed upwards in the ladder if your foundation is stable. Thus, the evaluation and the abilities that you draw from this test will assist in giving meaning to the next step of your career.
Meanwhile, if you're intending to pursue an associate-level Microsoft certificate in the Azure field, this evaluation will aid a lot in offering the proper background and stability needed. That's why you need to build yourself and your career by starting with the AZ-900 exam.
Moreover, the same certification can change how you carry out your daily duties even if you're in a role that isn't related to the IT sector. Especially now when employers are seeking for a workforce that is keen enough to embrace computing skills that relate to the cloud.
Bankers working with customer accounts, for example, need to access data and input it so that they and their customers can access it. There are also those who work on retail websites that contain their customers' databases, CRM systems, and more.
Cloud computing is critical to all these areas, making the awareness attained from the AZ-900 certification exam important.
So, if you wish to work better and attain great results for yourself, your employer, and your customers, this test is what you should embrace.
Conclusion
As you can see, the Microsoft AZ-900 certification exam doesn't just transform the careers of those within the IT space, but also those who are outside of it.
So, for success in your professional path, whether you're in IT or not, this official test is what you need. Consider it today and begin changing your career for the better!