Tree Plantation Drive held on Forest Day: Environment Society 'Haritima' of Goswami Ganesh Dutta Sanatan Dhama College, Chandigarh in collaboration with NSS Unit of the college organized a Tree Plantation Drive to celebrate the International Forest Day-2021.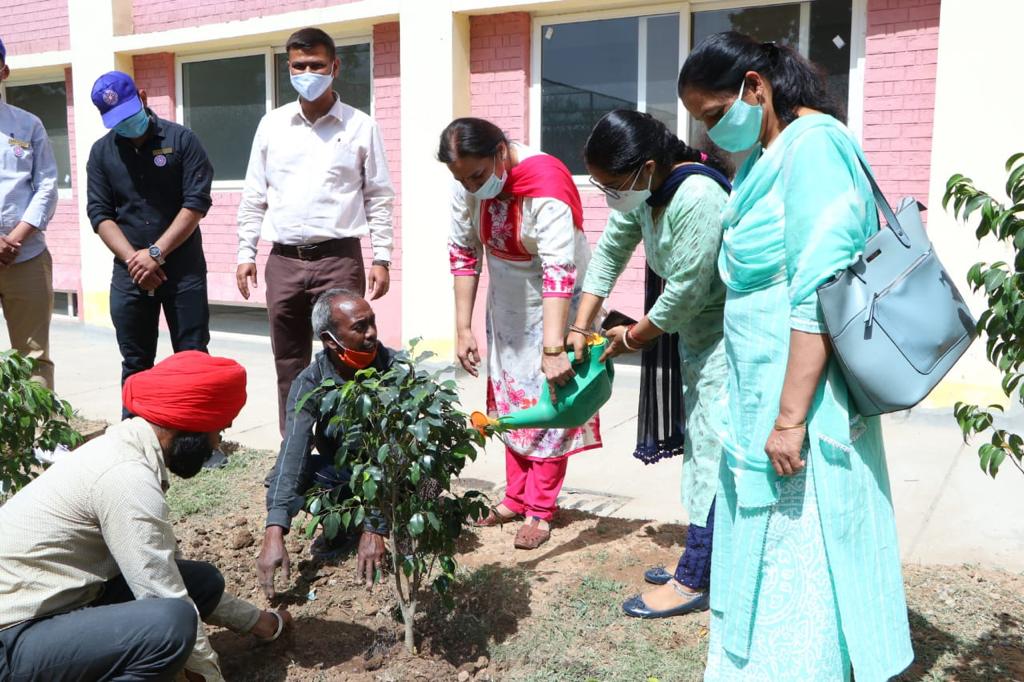 Teaching and non-teaching staff from different departments of the college participated in the drive and planted saplings while following all the norms of physical distancing and COVID-19 guidelines.
The event was a part of the various environment awareness activities of the college with the focus on 'Forest Restoration'. The students were sensitized about the issue of deforestation and the need for conservation of forests.
The importance of plants as environment purifiers was highlighted during the event. The participants took a pledge to not only plant but also nurture and take care of the plants in their surroundings to improve the environment.