Trends Presents India's largest Fashion Sale–Trends Shopping Festival: Trends , India's largest fashion retailer, known for its on-trend, freshest styles and high-on fashion is all set to get India to fashion up with the hottest fashion sale–Trends Shopping Festival.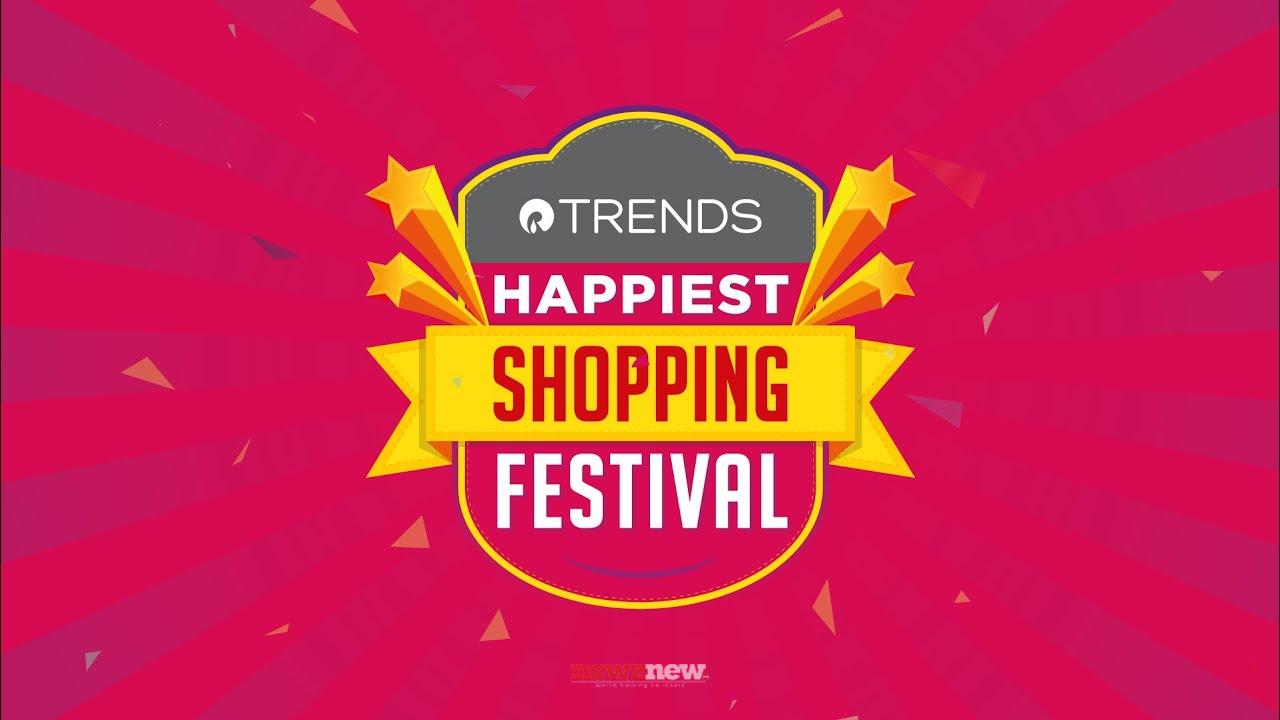 Trends is all geared up to bring to its customers the best of fashion and brands True to its name,the Trends Shopping Festival is the fashion's biggest sale to date with up to 50%  off on the 10000 styles of Men's wear , Kids wear and Women's wear .
Leaving no stone unturned and giving the most compelling reasons – unheard offers with reduced prices, assured gifts, rewards and points – to customers across the country, theTrends Shopping festival Sale is hard-to-miss .
To enable customers to shop for all their fashion needs –Trends is offering something for everyone in this up to 50% off Sale.
Trends  has become the go-to retailer  for the fashion enthusiasts in the country and brings specially curated men's and women's apparel and accessories collection.
Trends' Digital assets
Know More About Trends
Trends is India's largest and fastest growing fashion destination with a strong network of more than 1500 stores, across 850 plustowns across all its formats in India.
Trends in India also houses more than 100 national and international apparel & accessory brands along with 20 own brands across men, women and children categories to fulfill every customer needs.
Reliance Trends own brands include, AVAASA – a range of Indian wear for women offers the finest collection of Salwar Kurta Sets, Churidar Sets and a fast evolving Mix-n-Match range of garments RIO – a vibrant range of snazzy trends for young women, FIG – Fashion wear for discerning, independent & working women. Fusion – a brand with range of fusion wear for women where east meets west & style meets comfort.
Network – range comprises of formal office wear collection for men and women. Netplay– range showcases a smart casual collection for the evolving workplace. DNMX – range for the youth of India, offering them exclusively crafted fashion garments like Denims, T shirts etc. Performax – the specialized active wear brand, which supports performance in sporting activity.