Tricity gets India's largest Trampoline Park – Woop: Woop!, India's largest trampoline park,  that has gained popularity not only among the Gen Z and Millennials but is loved by the people of all ages, has announced the opening of its trampoline park in Zirakpur.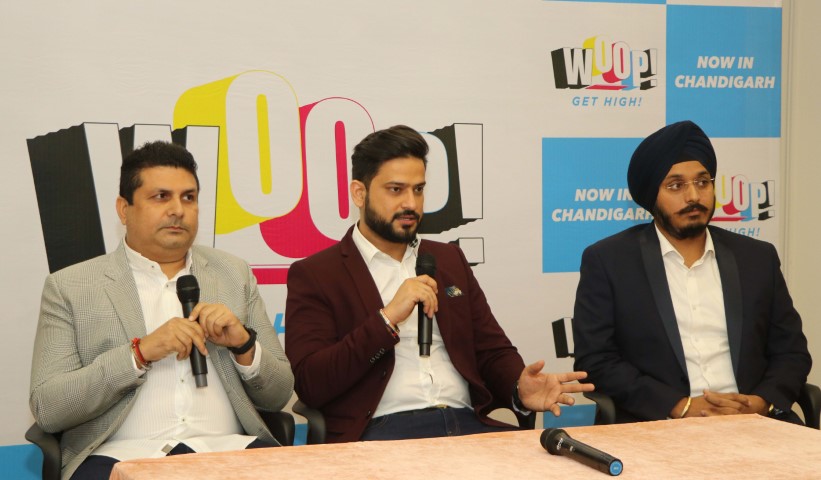 Rajat Mahindru, Founder and Director, Woop!, said: "We are setting our sights on being the leading interactive entertainment park nationally, allowing you to set the kid in yourself free.
Blending advanced technologies and games; we are swiftly becoming the one-stop destination for relaxation and fun with activities such as Trampoline, Rope Course, Wall Climbing, Zero Gravity Glide, and the Virtual Reality-VR Arena. It is a fun destination not just for children but for adults alike. "
Vikas Dang, Co-Founder & Director, Woop! ,  said "Woop! Zirakpur   will be the best and only Sabse Vadda Fun Da Adda for everyone in the region. The experience of happiness, adventure, and a terrific visual interior reflect the rarity and quality that Woop! offers to its customers."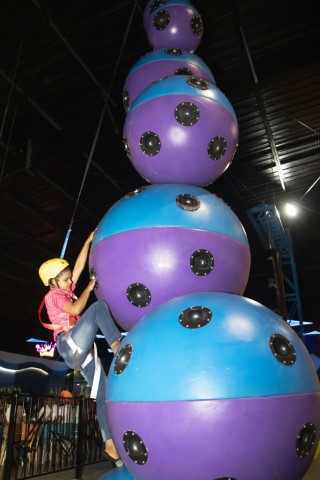 Babandeep Chawla, COO, Woop! Chandigarh, said, "As you step into the world of Woop!, you are transported to a whole new dimension with a host of activities ranging from Zero-Gravity Glide, Wall Climbing, and Rope Course to a one-of-a-kind VR arena. Woop! is the one-stop destination for all things fun and madness for all."
Launched in 2019, Woop! is one of India's acclaimed entertainment centres that offers an interactive experience with  Arcade Games, Virtual Reality, Laser Wars, Trampoline Park, and a hub of cafes, that deliver a stellar experience for family, friends and children alike. In 2019, Woop! launched its first-ever Trampoline Park in Surat, which over the time noticed maximum footfall even during the weekdays.
Talking about expansion plans, Mahindru said that they have plans in place to expand its reach to Ahmedabad and Pune as potential branches. "The expansion plans are rapidly coming into implementation as Woop! also offers franchise options of rapid growth, a business that brings in maximum return and huge footfall of consumers," he said.
About people's response, he said that the brand was highly admired and saw tremendous growth which motivated it to expand further. Leading to its expansion to the metropolitan city of Mumbai and then to the heart of north – Chandigarh, Woop! Is destined to expand its wings pan India, he said.
Woop! Mumbai received an amazing response on its initial days of business, the literal adrenaline rush of being visited by celebrities on regularity! On the immediate opening of Mumbai center, Woop! was visited by Bollywood stars like Sunny Leone, Neha Dhupia, Sneha Namanandi, Survin Chawla, and Bosco Martis.
It was followed by the star kids' visit, which included Taimur Ali Khan, son of Kareena Kapoor Khan, and the grand birthday celebration of Jitendra Kapoor's grandchild Laksshya Kapoor with Ekta Kapoor and Tushar Kapoor.
Chawla further said, "Our attractions will always keep you on your toes. Be assured that there is no place like Woop! to let go of your boredom and get high and get free." In the words of Rajpal Yadav, who on his visit to Woop! Said: "Mind-blowing. Let's rock."