NewZNew (Chandigarh) : Tricity is all set to hit the National Space science map. The reason: A mega event of 'Space Science' — the 5th National Conference on Space 2016 (ISRO'S recent landmark missions) & ISRO Exhibition, is being jointly hosted by International Space Society (ISS) and Dikshant Group of Schools in Association with Indian Space Research Organisation (ISRO) in tricity. The conference will be held at Auditorium, Government Medical College & Hospital (GMCH), Sec 32, Chandigarh whereas the Exhibition will take place at the campus of Dikshant Global School, VIP Road, Zirakpur. These details were shared with the media by Suresh Naik, Former Group Director, ISRO, Chairman International Space Society (ISS) & Mr. Mitul Dikshit, Chairman Dikshant Group of Schools & President, ISS.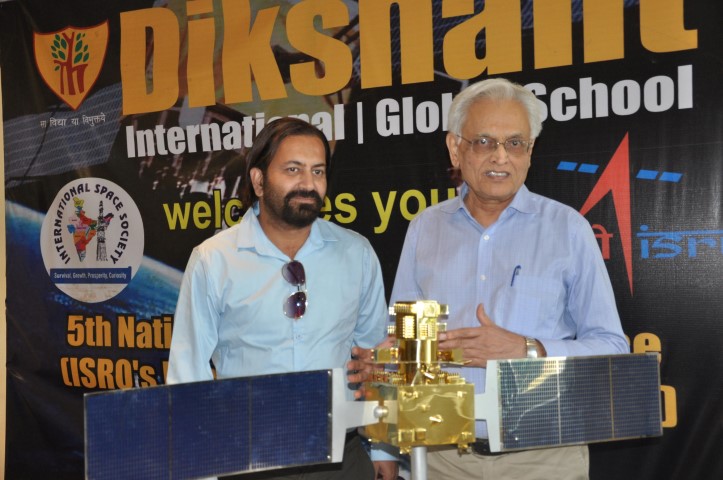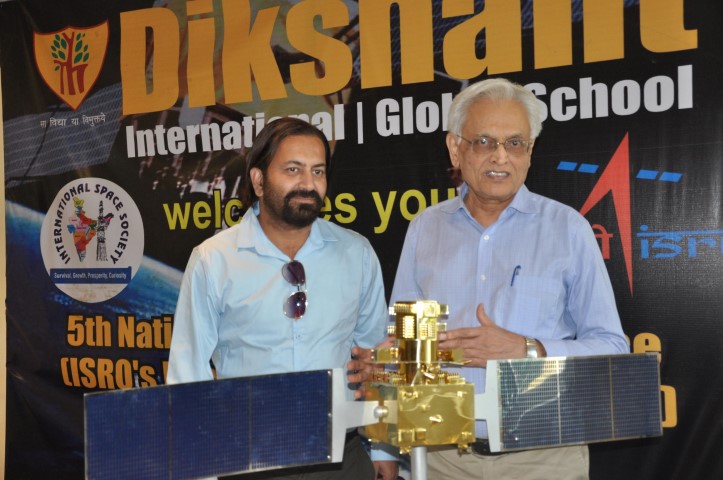 "The Space Science showcase is being held from October 25-26. While the conference is being organised at GMCH 32's Auditorium on 25th October, the ISRO Exhibition will be inaugurated at Dikshant Global School, VIP Road, Zirakpur on 26th October." Informed   Mitul Dikshit, President, ISS. "The Conference will see pertinent & current subjects being discussed about space science by Experts. As many as 3000 students from the region as well as other parts of the country are expected to participate. The Space exhibition being put up by ISRO at Dikshant Global School, Zirakpur is a major attraction for students." Added Dikshit.
A talk on Astrosat by Professor J S Bagla IISER, Chandigarh is planned during the Space Conference, Dr. M C Uttam who is currently working as Director, ISRO-UoP Space Technology Cell, University of Pune, will give an informative talk on GSLV mission with Cryogenic Engine. Prof. Suresh Naik will present a talk on Chandrayaan I & Mangalyaan.
Suresh Naik,Former Group Director, ISRO, Chairman International Space Society, said , "The International Space Society aims at creating awareness about Space Science & Astronomy through  outreach & training programmes specifically focused on school students. The objective of the upcoming conference is to give exposure to students so as to ignite an interest in them about the fascinating world of space science & technologies. We have also kept a session named Career options in ISRO."
For two days Chandigarh will be home to top speakers in the field of Space science.  These expert presentations will be coupled with a breathtaking Exhibition on Astronomy, showcasing various models and posters for students. So all Space Enthusiasts' brace up, for the 'Astronomical delight' coming to Chandigarh. The event is absolutely free and all are welcome to attend it.