NewZNew (Chandigarh) : Two-day international conference on "Sustainable Skill Development: Challenges and Future Perspectives" concluded with a valedictory address by the Vice-Chancellor of Panjab University at National Institute Technical Teachers' Training and Research (NITTTR) on Friday. As many as 30 papers focusing on current scenario of skill development across the world, innovative ideas, initiatives and ongoing schemes of various governments were presented in technical sessions held today. The recommendations of the participating countries as well as the research groups of conference will be sent to the policy makers involved in national Skill Development Mission in India.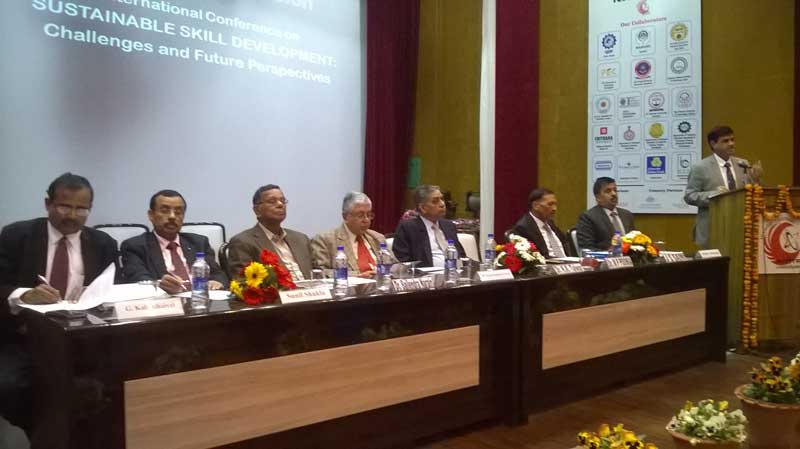 Prof Arun Kumar Grover, Vice-Chancellor, Panjab University, Chandigarh delivered the valedictory address. He emphasized that the youth of the country should be given a proper direction with right skills and attitudes. In the valedictory session, the important outcomes of the international conference related to skill development were presented.    
Dr MP Poonia, Director of NITTTR thanked all the delegates and experts who contributed in two-days international conference. He emphasized that the services of the NITTTR, Chandigarh in field of technical education along with skill development for the students and local community will be continued and further strengthened with opening of an International Centre for Skill Development by NITTTR, Chandigarh.
The representative of 13 Colombo Plan Staff College (CPSC), Manila, Philippines member countries presented their status and achievements of skill development programme.   As a part of international conference, the fourth panel discussion on Skilling India: Infrastructure, Energy and Make in India was organized at PEC University of Technology, Chandigarh.    
Main speakers were Ms. Rachna Sharma, Mamta Arora, Ghasi Ram Regar, Vin Dosanjh and SP Chauhan.  Prof UN Roy and YK Anand presented the paper on the experiences of CDTP Scheme in Northern India and they emphasized on the revision of CDTP scheme.  There is a huge potential in the scheme and they can contribute in the field of skill development and event for running the govt. schemes like Swachh Bharat Abhiyan and Unnat Bharat Abhiyan.  Prof K. Gopal Iyer from PU Chandigarh emphasized the need of better skill development in the Naxalite affected areas of Jharkhand, west Bengal and Odisha.  Dr Ashwani Kumar, Director General, NIELIT gave updated information about the ongoing programme of Digital India and initiatives taken by Govt of India in the field of electronics, IT and Communication and Medical Electronics.