Ultimatum given to Edu departments of Chandigarh & Mohali by Parents of various Schools: Parents of various schools from Mohali and Chandigarh have given ultimatum to education departments of Punjab and Chandigarh.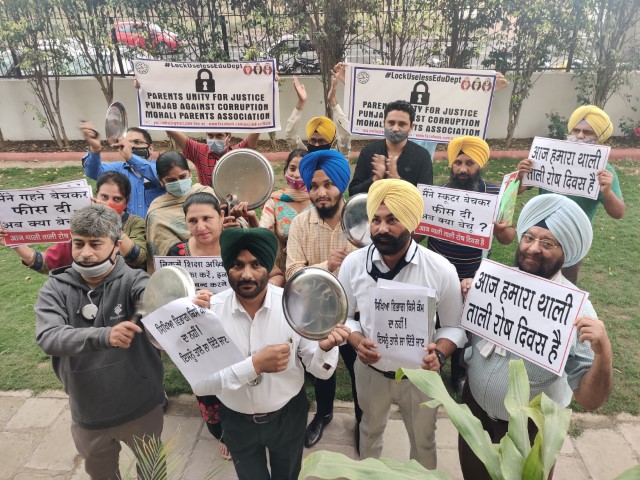 President, Punjab against Corruption, Satnam Singh, Manish Soni, representing parents unity for justice Chandigarh, Hirdaypal Singh, President, Mohali Parents' Associations, and Anjali Sinha, President, United Parents Association, alleged that various schools of Zirakpur and Chandigarh are not following court orders while taking fees from the students.
They also alleged that many students were shunted out of schools for not paying fee in this Covid pandemic.
However, when they approached to education departments of Punjab and Chandigarh no action has been taken against them. They also alleged that the officials of these departments are not meeting with them and harassing them.
Not only this, the UT Chandigarh Administration is not even aware of the schools are charging annual fee or tuition fee from the students.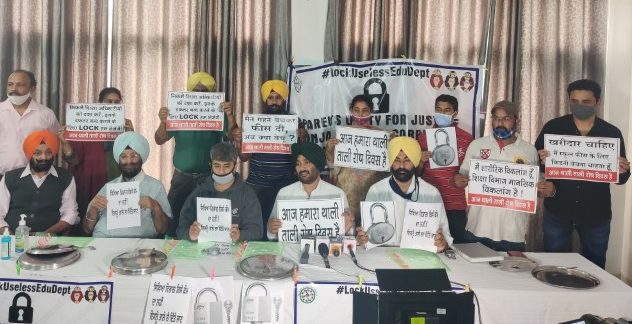 The members said that they will wait till March 31 and if the authorities didn't take any action, they will protest against education departments by locking their offices and will.appeal to all other associations to approach their respective Chief Ministers, Governors and other officials to get unite on the issue.