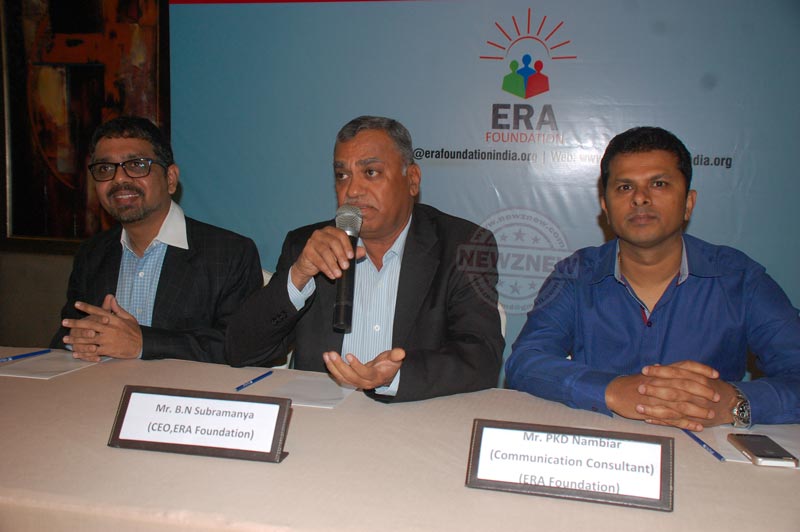 NewZNew (Chandigarh) : With the motto to provide an effective and efficient platform to students, seeking admission in engineering, medical and dental courses, ERA Foundation has announced "Uni- GAUGE EMeD".  Uni-GAUGE EMeD 2015 is a platform offering an all India entrance exam for admission to multiple universities. The launch press conference was held at Hotel Park Plaza today. The press conference was addressed by ERA Foundation CEO Mr. B.N. Subramanya and Mr. Sanjay Kulkarni.
Uni-GAUGE is beneficial to student community as it enables them to apply to multiple universities through a single gateway. In the current scenario, students apply to many universities leading to wastage of time, money and efforts. With Uni-GAUGE EMeD 2015, candidates seeking admission to B.Tech, B.E, M.B.B.S and B.D.S courses, for the academic year 2015-16, have the facility to write a single entrance exam and seek admission in multiple universities which are the participating universities of ERA Foundation.  ERA foundation – Education Rating and Assessment Foundation is a not for profit organization. Its partner universities accept Uni-GAUGE scores, as one of the criteria for admission. The partner universities, however, have complete autonomy on their admission process.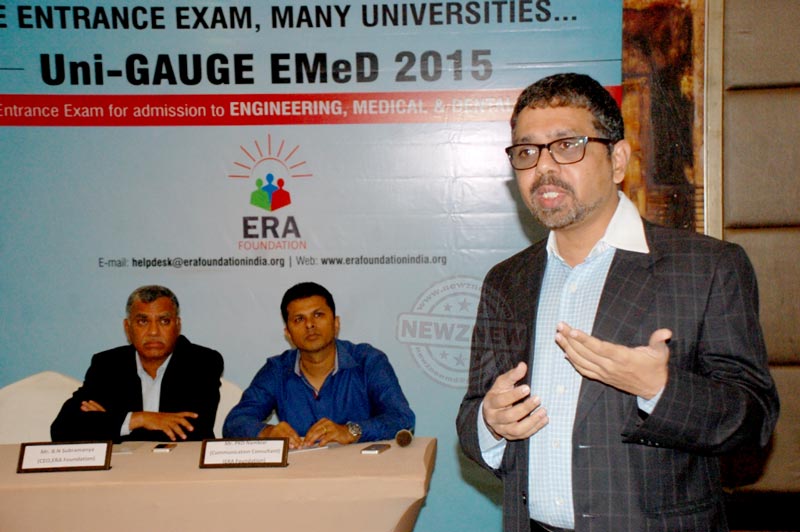 Speaking on the occasion Mr. Subramanya, CEO, ERA Foundation said "ERA Foundation has pioneered and brought about a positive difference in the country's education ecosystem by introducing such programs "Uni-GAUGE EMeD. It will fulfill a vital need in the Indian higher education system by helping the student community to apply to multiple universities through a single gateway. As of now ERA Foundation has joined hands with M S Ramaiah University of Applied Sciences, Reva University, Kolar's Sri Devraj Urs University, Faridabad's Manav Rachna University, Guntur's KL University, Saveetha University, Karpagam University, Periyar Maniammai University, Sri Chandrasekharendra Saraswathi Viswa Mahavidyalaya SCSVM University and many more universities are slated to join the Uni-GAUGE platform shortly".
In continuation, Mr. Sanjay Kulkarni, ERA Foundation said "Uni-GAUGE" is a pan-India, computer-aided assessment platform. It stands for trust, transparency and reliability in assessment. It benefits both the institutions as well as the students who have long felt the need of such international standards concept. Uni-GAUGE partners with universities to offer them several benefits including improve their ability to access students across the country, reliable, efficient, technology enabled entrance test and segregate entrance evaluation and admission processes".
Eligible candidates should have qualified in second PUC or 10+2 or equivalent examination recognized by State / Central Government. The last two years of study shall comprise of Physics, Chemistry and Mathematics / Biology (PCB/PCM) with English as a compulsory subject.