newznew (Chandigarh) : Two more new production houses are going to be entering soon into the film industry. English, Hindi (Bollywood) and South Indian films Financier, Producer & Distributor Harry Gills going to start these production houses. This production houses was announced today by Harry Gills during a press conference at JW Marriott Hotel in Sector 35. The two new production houses are Sky Riders and Muskan International Movies.
While interacting with media, Harry Gills said that two Hindi films will be produced under the production house of Muskan International Movies. The first film is "Girlfriends versus Boyfriend" and second film will be according to the International Project and Bible, "Angel Day" in which Lead Roll probably to be R Madhavan and Kangna Runout.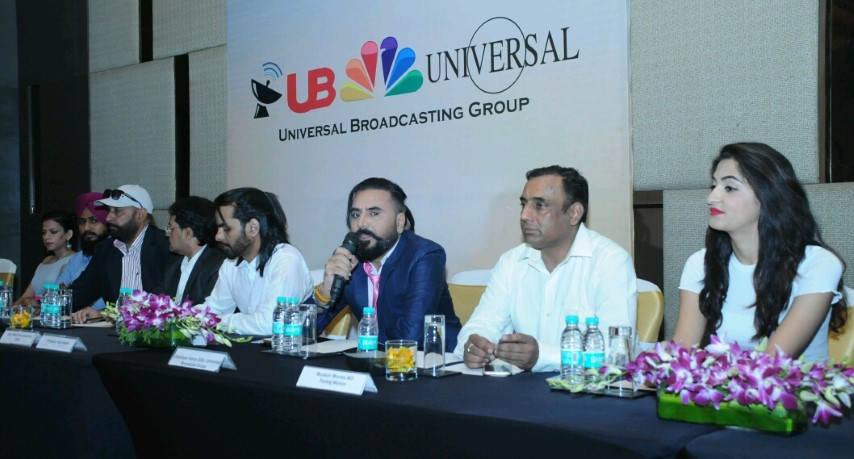 Harry Gills further said that in the same way, Punjabi films will be produced under the banner of Sky Riders Production House. Under which the first film is "Orchestra" which is the story of three girls based on women's empowerment, in which Drishti Grewal will be in the lead role. Apart from this, there are two other films named "Ghaint Family" and "Gurmukh".
According to Harry Gills, two highly ambitious projects of the group will also be started soon; the first is South Indian movie "The Raja's". In which he plans to take south Indian super star Rajinikanth as a lead role. But nothing has been finalized yet. The cost of the film will be approximately Rs 400 crore and another film will be "Thanks". He plans to take International star Brad Pitt and Angelina Jolly in the film, but deal yet to be got materialize. The cost of the film approximately will be Rs 1,200 crore.
He said that Hindi film "Delhiwale" will also be on the floor soon, which will start its shooting in 2018. Heart throb Ranbir Kapoor is the first choice for the lead role. But Ranbir Kapoor yet to be contacted. Mayank Mishra directed Hindi film "Mai Pakistan nhi jana chahta" also in the pipeline.
On this occasion Harry Gills clearly mentioned that group wants that more and more chance has to be given the Theatre Artist. Group is always ready to start a film with those artists. He also mentioned that if talking about all that Hindi Films & International projects, soon the things will get materializes.