On 18th March, three AIIMS doctors died in a tragic road accident, on February 20th, a BJP MLA from Uttar Pradesh Lokendra Singh Chauhan also died in a road accident. India is losing from common people to VIPs in road accidents. Yet, there has been a delay in the passage of Motor Vehicles Amendment Bill. The bill has already been passed by the Lok Sabha in April 2017, yet the Rajya Sabha has not passed it.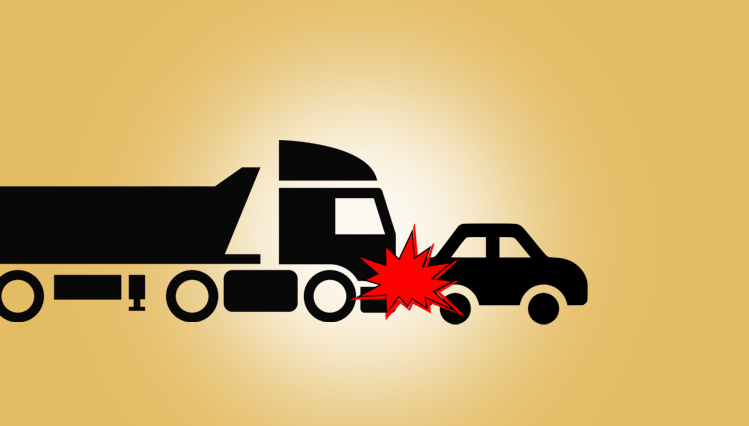 Road safety has been a huge concern in the country, where annually more than 1.5 lakh people die in road accidents and more than 5 lakh are severely injured. India, which loses 3% of its GDP to road accidents, has one of the least safe roads in the world. While the first half of 2017 has shown a slight dip in accidents (3%) and fatalities (4.75%), more than 400 people continue to be killed every single day.
India can achieve its commitment to United Nations of reducing fatalities by 50% by the year 2020 through passage of MV (A) Bill 2017 and its proper implementation by state governments. The government is far from achieving this target, as the reduction rate touched a mere three percent in 2017.
The Motor Vehicles (Amendment) Bill 2017 has been passed by the Lok Sabha, and is awaiting Rajya Sabha's nod.  The current post budget session of Parliament is noticing continuous adjournment of proceedings and half of the session is almost over , only around ten sittings are left in the running session and the last week of this month has also occupied by gazetted holidays.
Mr. Ashim Sanyal COO,Consumer VOICE, New Delhi  said "Every day we are losing precious lives on Indian Roads. Each life is precious and we cannot lose 413 lives every day in preventable road accidents. Strengthen the road safety to reduce fatalities and save 1, 50,785 lives every year should be the priority".
 We are urging parliamentarians to pass the Motor Vehicles Amendment Bill in the current budget session which will make a significant impact in reducing the road fatalities/injuries.
Mr. Surinder Verma, Chairman, Citizens Awareness Group said " This bill is very crucial and we are urging parliamentarians pass the Motor Vehicles Amendment Bill in the current budget session to save precious lives on Indian Roads.
"In the Union Territory Chandigarh alone 428 road crashes, 329 injuries and 151 road fatalities took place in the year 2016 as per the report released by MoRTH.
The Amendment Bill strengthens many provisions of the current law, which has proven ineffectual in curbing the daily slaughter on the roads in India. The Bill proposes hikes in the fines and the quantum of punishment for some of the serious violations of traffic rules and introduces new penal provisions for poor design and maintenance of roads.