Gaining massive popularity in USA as  solo singer of Western music including Jazz, Pop, Rock, and Alternative, the San Jose-based 16-years old singer-lyricist of Indian origin Someya is all poised to make her entry into the Bollywood with her latest album " Gold ".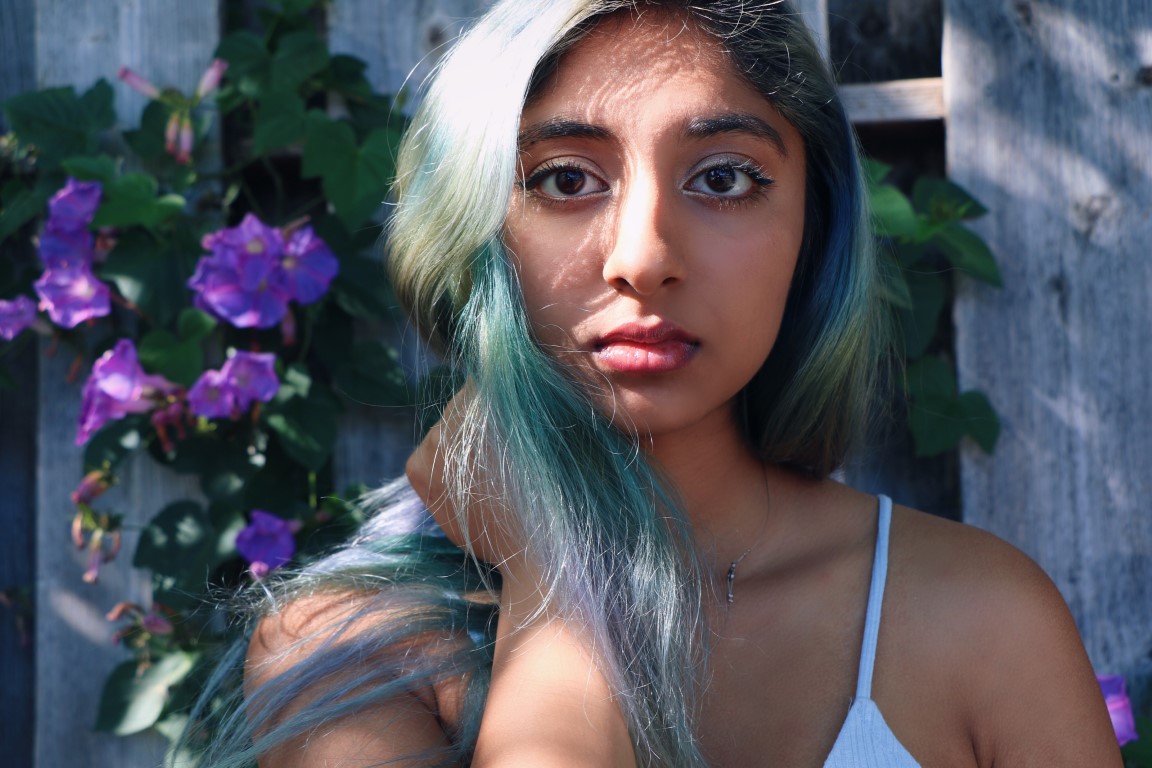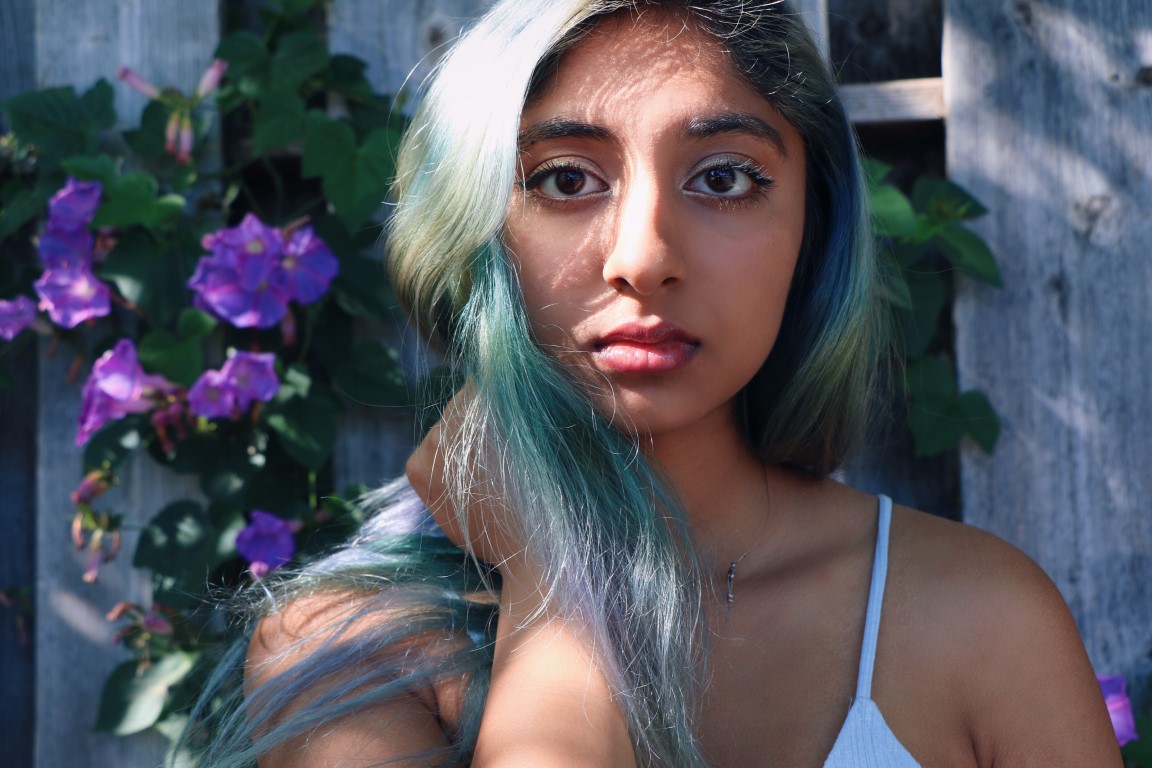 What differ Someya's song albums is the fact that they are story-telling in nature thus keeping listeners engrossed to it with the tag of what next (?) attached to them. Someya plans to create a new musical era in India by entering into the Bollywood with the story-telling albums. Soon she will also start performing live all across India.
In a release here, Someya said her Alt-Rock genre would be different from the existing ones in India as the Indian Jazz, Pop and Rock are not thematic in a sense as they do not tell original stories that have interesting plots.
According to Someya, though a large number of international artists currently are exploring India as their musical zones, they are not doing something different which she plans for the Bollywood in particular and Indian music industry as a whole.
Someya plans to add special effects in the Alt-Rock songs of the Bollywood movies based on their stories. This will not only be a marked departure from the traditional songs of the films but keep the viewers interest alive as the film scenes go by with special songs that narrate the story of the film as well.
"I am absolutely interested in exploring the Bollywood and Indian music industry by infusing into it my own flavor of western music", said this young American sensation who attended two years of summer programs at the prestigious Berklee College of Music.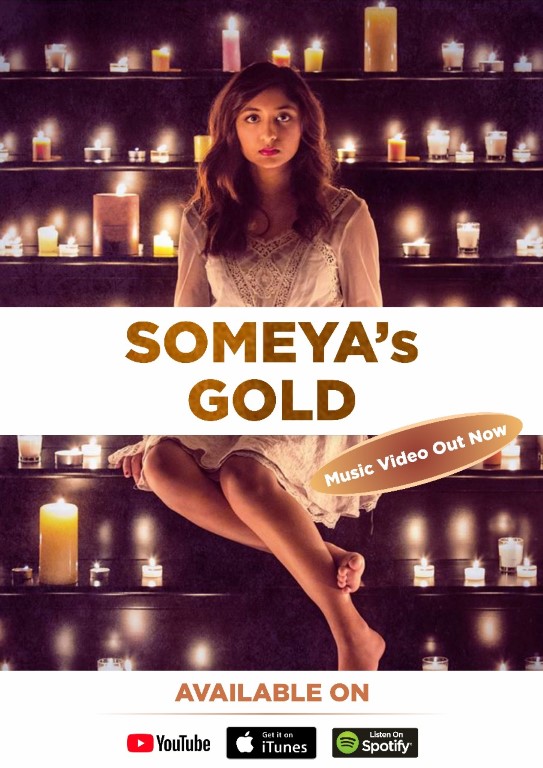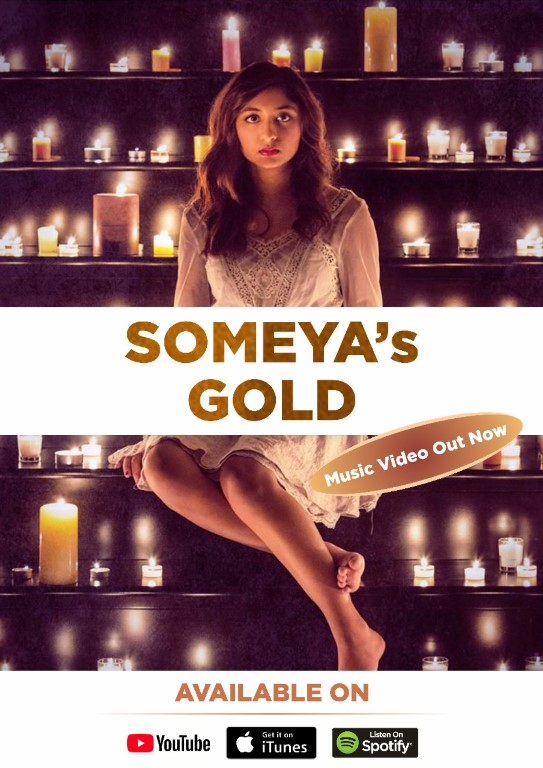 Growing up in California and exposed to Western music since she was a child, Someya who has already established herself in the USA with her story-telling Alt-Rock albums. The "Gold" is an example of it. It is story-telling in"Gold" that made it popular in USA.
Someya believes a space is lying vacant in the Bollywood as far as the Alt-Rock is concerned and she wants to fill it.
The Alt-Rock had been popular in India for several decades now. However, it had been on the decline after 1990s as the rock-singers could not break the stereotypes.
Though there are several rock-bands in India, they are concentrated mostly in Mumbai, Chennai, Bangalore, New Delhi, Kolkata and North Eastern states of India. The Alt-Rock, Someya says, has vast scope in India as the country has one of the largest numbers of youth population of the world. They would like story-telling ballad-type albums with adifference like "Gold".
If the American youth liked the story-telling genre in "Gold", why would not Indian youth like them too? Questioning this, Someya said most of the Alt-Rock music has preponderance of Jazzy music. If stories are woven in such musical presentations that will evoke interest among the listeners as such stories would have the element of what next?
This story-telling genre would certainly marks the beginning of a new Jazzy musical trend in India and the Indian youth would like them very much. Someya credits the story-telling in "Gold" that made its global acceptance. She said the Bollywood should focus more on Alt-Rock for the youth-centric movies to come.
Asked to explain what story-telling Alt-Rock means, Someya said exemplifying "Gold"that a song would have mass acceptance if it revolves round a story. "Gold" is a love song that imagines a relationship with a perfect person.
"Gold" alludes to various aspects of man-woman relationship including insanity in love, possessiveness-jealousy, unrealistic expectations from the partner, love, betray and passion. This sort of songs would ideally suit the Bollywood films revolving round the man-woman relationship.
Someya said most of her music albums including This Flame, You Saved Me, This Flame, Intoxicated, When I Spoke Your Name, When I Am Not Around and I'am Not Coming were woven around a story. The stories enhance the intrinsic value of the song albums.
Someya's next video is "Near Me". After that, she will be working on a major video production for an upcoming single, which is going to be one to keep an eye on as it will be cinematic and moving.