Usha International kick-starts festive season with sparkling offers : Usha International, one of India's leading consumer durables company, is all set to add cheer to this festive season with a slew of promotional offers and product launches across product categories.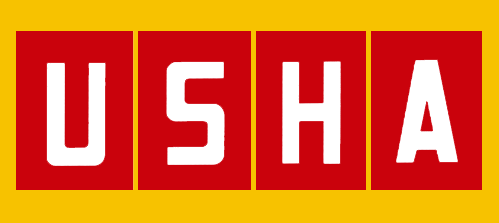 The company has announced exciting combos at attractive prices across Usha's appliances range including the Halogen oven, Imprezza mixer grinder series, juicer mixer grinders, cooktops, OTGs, food processors, sandwich toasters and electric kettles. The company has also rolled out consumer offers in the sewing machines category wherein a dry iron from Usha is free on the purchase of any Usha Janome sewing machine and a heavy weight Usha iron comes free when consumers buy any domestic industrial sewing machine.
To encourage consumers and to promote the use of 'Usha branded sewing motors' in southern India, Usha has an additional combo offer where the consumer will get one heavy weight Usha iron free on the purchase of a motorized Usha foot composite sewing machine**. This offer is available exclusively to consumers in Andhra Pradesh, Tamil Nadu, Kerala, and Karnataka and is valid till 10th November, 2018. This offer provides an additional benefit over and above other offers and schemes available on these machines. Further, the company has also announced a special exchange offer limited to Kerala, where any black machine can be exchanged with an Usha Janome machine with and MRP of up to INR 7000/-
The company is also strengthening its fans portfolio ahead of the festive season and launching a number of new products including new anti-dust 'Goodbye Dust' fans and Acacia, a decorative fan. A whole new and refreshed range of appliances will also hit the stores in time to meet the festive celebrations.
In keeping with the industry trends and catering to consumers who want innovative and new age homes, Usha has introduced the Usha Aeroswitch remote control – a first of its kind retrofit remote, designed exclusively for ceiling fans. Adding convenience to comfort, this smart gadget allows consumers to convert any fan into a remote control fan.
Commenting on the festive offers, Mr. Dinesh Chhabra, CEO, Usha International Limited said, "At Usha, our constant endeavour is to offer exciting new products and offers, year after year. We intend to make this festive season special for everyone and add to their celebrations with compelling consumer offers across our range of products. We have planned a high-decibel campaign across all categories and also tied up with Amazon and Flipkart. All of this underpins Usha's commitment to provide all customers with best in class products at an affordable price."
To add power to the festive sparkle, Usha has also launched a campaign with Gauri Khan for Usha Aerolux – its premium range of lifestyle fans. Centered around the 'Bring nature into your home' theme, the range is positioned to meet the needs of consumers looking for luxury home solutions. The TVC is currently showing across leading English entertainment channels.
In fact, Usha kick-started its festive fervour by participating in the Amazon Festival Home – a first of its kind from Amazon – which showcased Usha products thereby enabling customers get a unique experience of the actually look and feel of the company's offerings. The company is participating in Flipkart's Big Billion Sale and Amazon's The Great Indian Sale, which began on 10th October.
Hurry! Take advantage of these offers which are valid till November 30th.
For more information please visit www.usha.com
Learn and create with www.ushasew.com