Vidhi Singhania celebrates 25 years of luxury with the launch of a new store in New Delhi: Renowned designer Vidhi Singhania is all set to open her new store in Defence Colony, New Delhi on March 23, 2023, offering an exquisite collection of handwoven heirlooms that exemplify India's rich cultural heritage with a contemporary twist.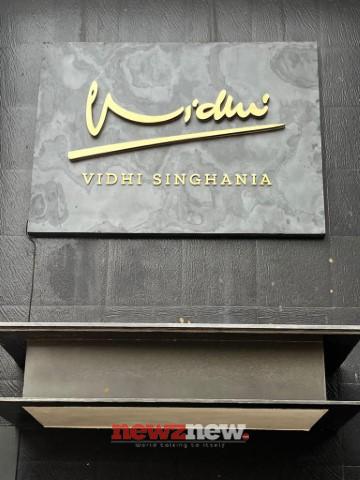 Celebrating 25 years of Quiet Luxury, Vidhi Singhania brings RANISA, a Queen's sartorial spread that captures the essence of Kota and Benaras with immaculate embroidery, waraq, dori, and gota patti work, woven in jewel colours.
The collection features elegant sarees, lehengas, stunning ensembles, and enchanting blouses, both stitched and unstitched, complemented by embellished handcrafted potlis that bring luxury to every look. Vidhi's Home Collection is steeped in ethos and aesthetics that is innately Indian with a contemporary spin. The collection also includes a scintillating range of fine jewellery, curated by Vidhi Singhania, perfect for adding a tasteful semblance to any outfit.
Vidhi Singhania has been showcasing her flawless craft conversation between her handwoven heirlooms and her karigars for 25 years, creating sarees that embody a woman's hopes and aspirations for every occasion. From the boardroom to a cocktail soirée, a casual luncheon to a traditional pooja, a business delegation to cherished wedding celebrations, Vidhi Singhania's creations can carry you through it all.
Speaking about the new collection, Vidhi Singhania said, "At Vidhi, we aim to bring the finest textiles and crafts to the world, keeping our traditions and techniques alive. Our new collection celebrates the artistry of Benaras and the splendour of Kota, bringing in our timeless heritage. We believe in crafting every piece with finesse, bringing out the unique and individual characteristics of each textile."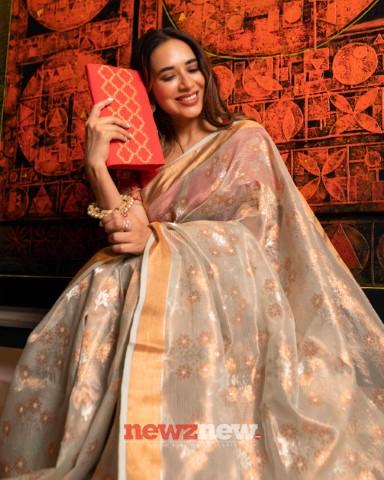 For more information on the collection, visit her Instagram handle: @vidhisinghania_official
Know More About Vidhi Singhania:
Vidhi Singhania is a celebrated designer known for her handwoven heirlooms that embody India's rich cultural heritage. She has been showcasing her Quiet Luxury collections for 25 years, blending tradition and contemporary aesthetics. Vidhi Singhania is committed to keeping India's rich textile heritage alive through her exquisite designs.