NewZNew (Chandigarh) : Vilara.com, the one-stop online shop for thousands of premium boutiques and independent designers brings the most exclusive fashion and lifestyle exhibition 'Fashion & Works' 2016 to Chandigarh. The event, organised in association with Mumbai-based events company Black Taxi, promises to be a fiesta like none other for fashion lovers in Chandigarh. The exhibition will bring together 50 designers from across India, to showcase their festive collections, at Vivanta by Taj, Chandigarh. Style aficionados from The City can indulge and pick from a wide range of clothing, jewelry, shoes, bags and home décor, all under one roof.
'Fashion & Works' has been a constant feature in the country's style calendar over the last five years having conducted its previous editions in Mumbaiand Ahmedabad. For the Chandigarh edition, Vilara.com along with Black Taxi will be introducing fresh and young brands that have just emerged in the field of apparel, accessories, home decor and specialty stores and labels from Delhi, Mumbai, Kolkata, Ahmedabad, Jaipur and more. The exhibition will host names like Jodi, TarnslateIkat India, Khadijeh, Munkee see Munkee doo, Metaphor by Siddhi, N&S Gaia, Harsh Harsh, RuVya, 5X by Ajit Kumar, Gush, Whimsical by Shica and many more high fashion brands. The event will also feature debut designers who made their mark inLakmé Fashion Week & Amazon India Fashion Week.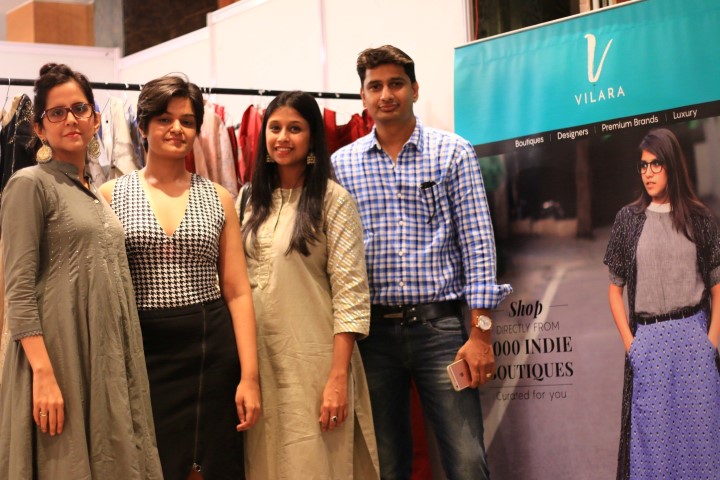 Commenting on the forthcoming fashion extravaganza, Swapna Sitaraman, Business Head, Vilara.com said, "With the festive and wedding season just around the corner, 'Fashion &Works' 2016 is the best way for the fashion conscious crowd in Chandigarh to shop for all their style needs. Associating with Blacktaxi ,we at vilara.com are happy to provide an online and offline platform for boutiques We are confident that this carefully curated exhibition will enable the city's fashion enthusiasts to enjoy a totally fresh and exciting shopping experience."
Blacktaxi is also available online at www.vilara.com/blacktaxi
Vilara is a unique premium e-commerce store for the modern consumer who seeks an individual sense of style. It endeavours to tap the unexplored boutique fashion market of the country by uniting India's best fashion and home decor boutiques, bringing an inspirational showcase of always-fresh and interesting finds.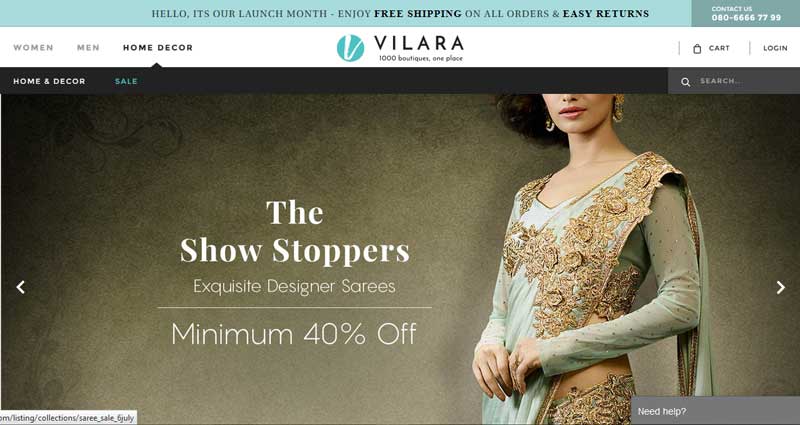 Vilara.com is an online destination to shop premium fashion.Launched in June 2016, vilara carries over 1000 designers,boutiques,premium brands and luxury fashion all in one place. The Vilara experience can be accessed on desktop,android app and ios app. With 60000 downloads and 250,000 registered users in the first month, Vilara has reached crème de la crème users online and is exploring offline associations through trunk shows to build awareness for vilara and acquire quality sellers at a fast pace.