Commissioner of Police, Panchkula, Mrs. Charu Bali delivers talk at Vivek Career Academy : The first woman Commissioner of Police, Panchkula, Mrs. Charu Bali, IPS delivered a talk on 'How to attain success in Life' at Vivek Career Academy in Sector 8 here.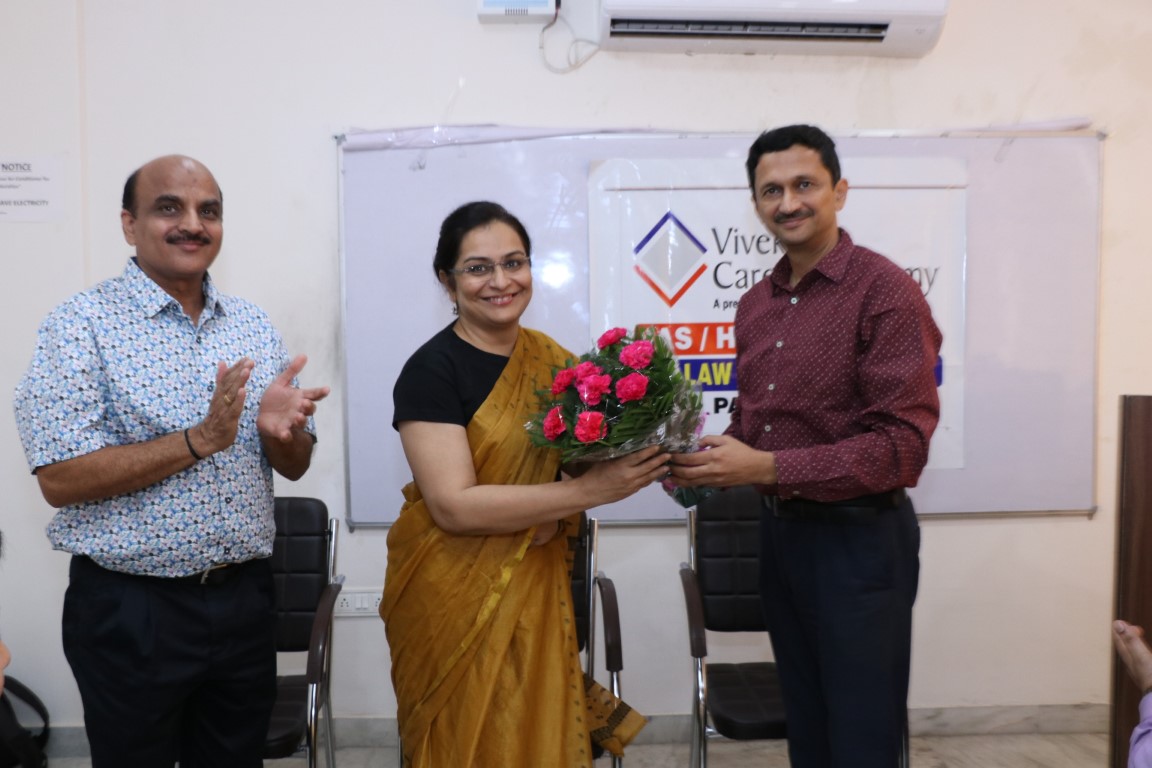 She shared her life lessons and experiences with the students, faculty and guests. From her days of preparation for the UPSC exams, and her experiences as a student, to her days as a serving officer, and now Commissioner of Police, Mrs. Bali shared her blueprint for success and elucidated how we can attain success in life, if your goals are clear and so is your intention to achieve it with hard work.
While addressing the students she stated that success is different for different people and it varies according to the time once you attain it. "First passing the exam would be success for you but after taking over the office you will face different obstacles and will set goals again", she said.
She added that success nurtures you and by the time you are 60 years old, you would know who you are and what you done in your whole life, and you should be satisfied.
Mrs. Bali held the audience captive with her wisdom. She interacted with students, taking questions and answering them.
The students of Vivek Career Academy, most of whom are aspiring civil servants had a lot to take home from Mrs. Bali's talk. With over 20 years of experience as an officer in the services, Mrs. Bali's insights into translating preparation to service and ultimately success, were invaluable and awe-inspiring.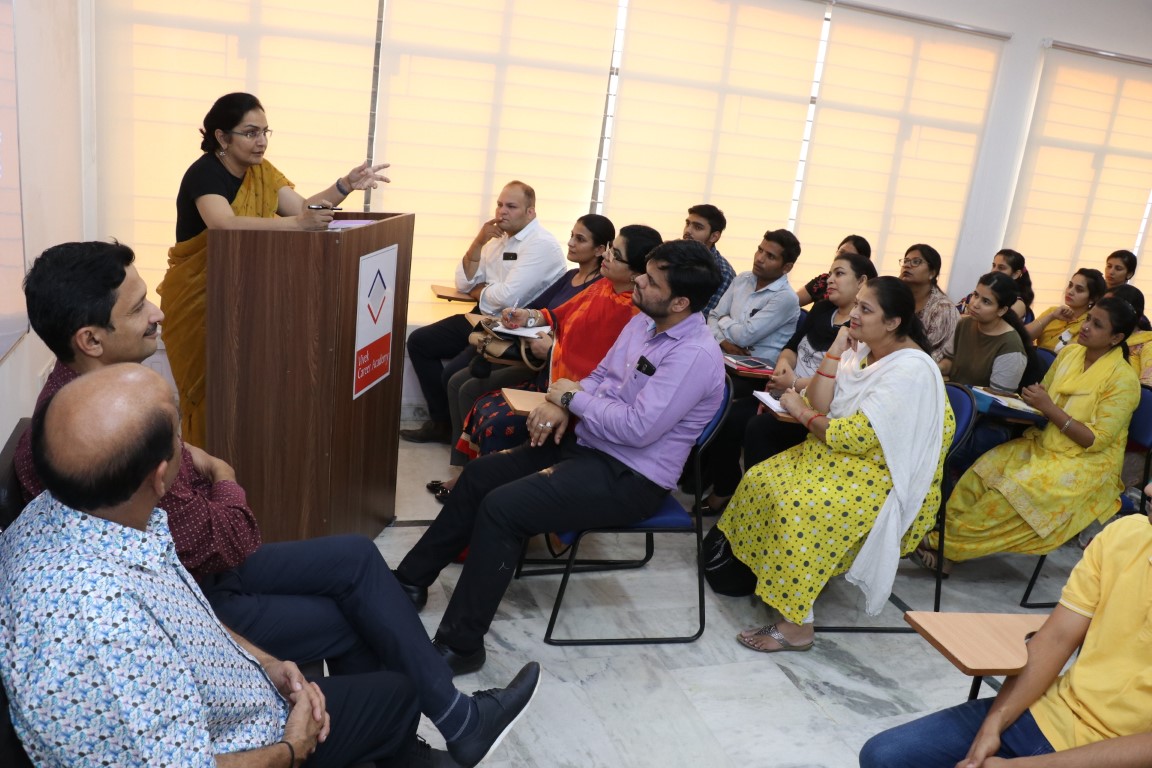 Vivek Career Academy is an academy focused on training young minds for the services and law. In going beyond the curriculum and in an endeavour to empower their students to be a cut above the ordinary, the Academy periodically organizes insightful lectures for their students and guests in Sector 8, Panchkula.