VR Punjab's 'Women Wednesday' the Answer to what Women want: As the region's largest and most preferred shopping destination, VR Punjab enjoys an enormous patronage of women, who regularly visit the community-centric shop destination attracted by its multiple shopping and entertainment options.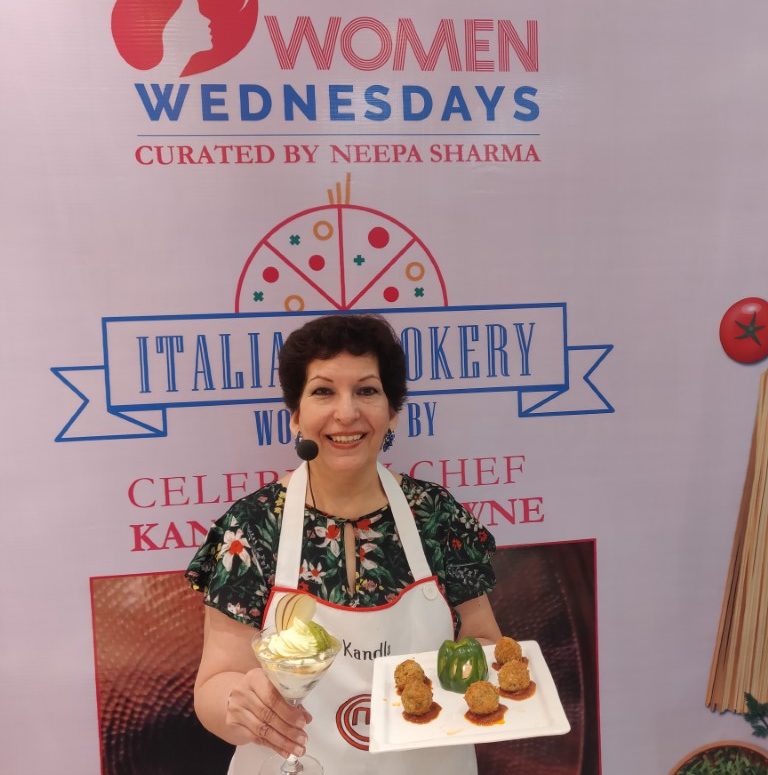 As a mark of appreciation towards its women patrons who have contributed immensely to its success, VR Punjab has decided to make their visits even more rewarding. With precisely this in mind, it has announced 'Women Wednesdays', a wonderful, exciting and one of its kind 'for women only' initiative. To be organised once every fortnight, VR Punjab's 'Women Wednesdays' has been conceptualised as an ongoing initiative based on activities which interest women, thus offering women patrons an opportunity to attend interesting workshops   in the safe environs of the destination.
As part of the first VR Punjab 'Women Wednesdays' activity held on October 2nd, renowned Celebrity Chef Kandla Nijhowne of Master Chef Season One conducted an epicurean cookery workshop, taking women patrons on an culinary sojourn of Italy.
The theme of the workshop, 'Make Your Kitchen a Mini Italy', was in keeping with the growing popularity of Italian cuisine and the trend of preparing pasta and pizza at home. No wonder, housewives attended the workshop in large numbers to learn the nuances of preparing delectable Italian delights. Held in association with the brand 'WonderChef', the workshop was organised at the store in VR Punjab.
Chef Kandla Nijhowne started the workshop by teaching the food-loving participants how to prepare Arancini Dumplings and a Salad of mixed greens in vinaigrette dressing with a delicately balanced blend of spices like oregano, basil and garlic. She then demonstrated the recipe of the exotic Parfait of fruit blended with creamy yoghurt and crisp crackers and topped with whipped cream and a garnish.
This 'Women Wednesdays' platform is in line with Virtuous Retail's vision to create new social hubs for the urban consumer across the country's major cities through "Connecting Communities©", its    platform for cultural festivals, civic partnerships and collaborations with community stakeholders.