Watch Baat Baat Mein Gujarati Web Series Streaming On Shemaroo Check Cast & Crew: Now, many states have imposed proper lockdown in their states and many of us are searching for the best comedy movies and web series on OTT platforms to decrease their stress.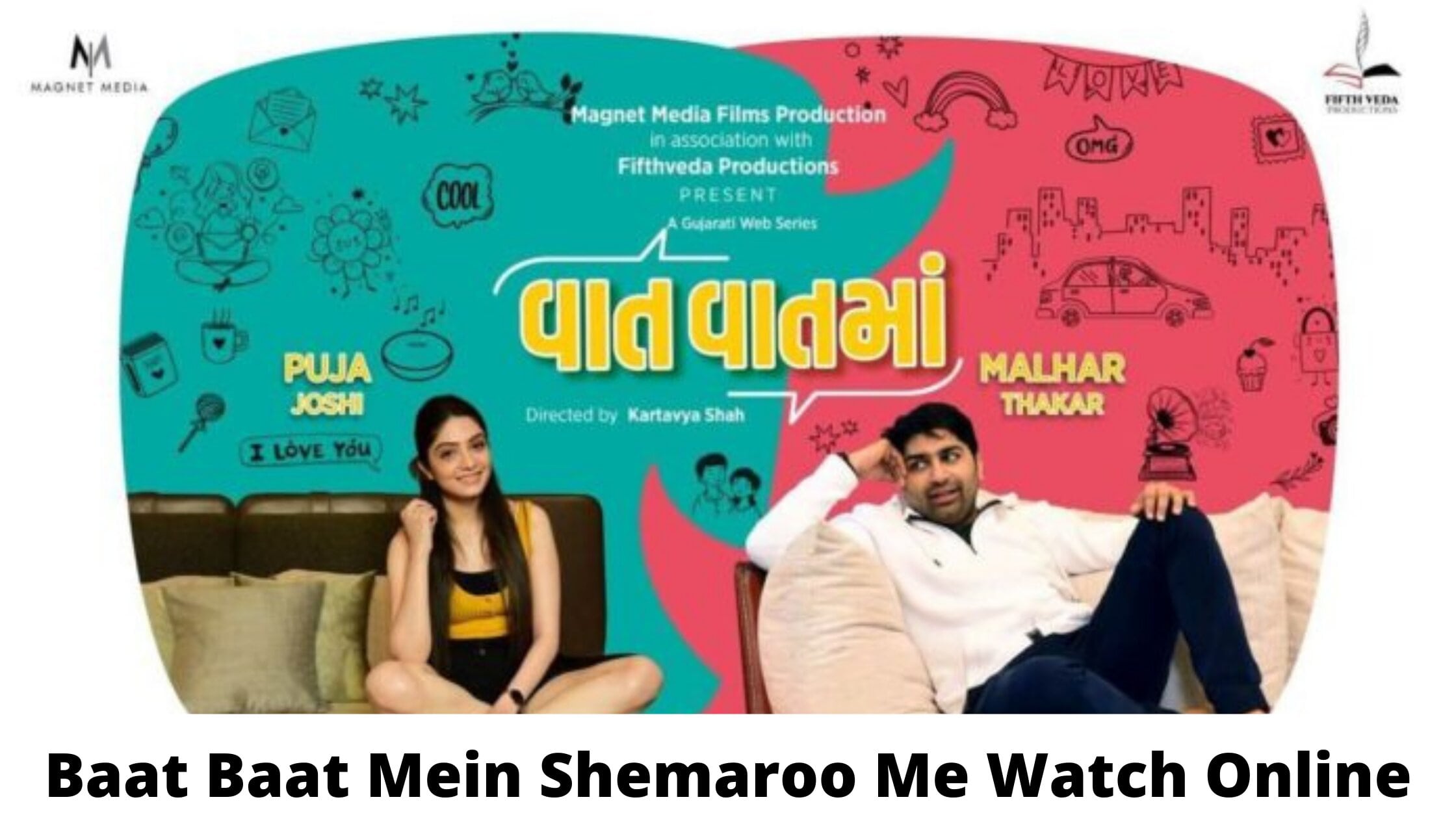 Bollywood, Hollywood, and even many more film industries are releasing back-to-back movies and shows on the platforms.
Well, the Shemaroo Me, which is a Gujarati OTT platform and also known for releasing many short stories on its platform is coming with one more comedy web series for its viewers. Baat Baat Mein, which means "Vaat Vaat Ma" in Gujarati.
The trailer of the upcoming web series has been released officially on Youtube and the viewers of the Gujarati web series are excited to watch this comedy series with their families. The series will release in the Gujarati language.
Through this article, we will share some important details of the upcoming series like the release date, cast, plot, and streaming platform of the series. When the trailer was released, the makers also announced the release date of the series. So, scroll down and check all the details of the upcoming series.
Baat Baat Mein  Storyline
As we know that the trailer of the series has been out and we can understand the story of the series. Well, the state government has imposed a proper lockdown in their states and in view of this, the director of the series came with the same story. So, it comes with the love story of a married couple, Pahel and Swayam want to get a divorce as soon as possible and they hire a lawyer and invite him to their residence to get a divorce. The story took a new turn when the Government imposed the proper lockdown and they trapped in the house with the divorce lawyer.
Baat Baat Mein Cast
The series is coming with some famous personalities of the Gujarati cinema industry. In the trailer, it can be seen that everyone is playing an important role in the series and they all will perform excellently in their role. Here is the list of all cast members of the series.
Malhar Thakar
Puja Joshi
Krupa Pandya
Chetan Daiya
Baat Baat Mein  Release Date & Streaming App
When the trailer came out, the makers of the series was also announced the release date of the series. Now, the viewers will not have to wait for long because all the episodes of the series will release on April 30, 2021. Also, viewers can watch all the episodes of the series. You need to purchase a subscription to the App and then, you can watch all the web series and movies on the App.