Watch Dhootha Telugu Web Series (2022) on Amazon Prime Video: Dhootha is an upcoming web series starring Naga Chaitanya, Parvathy Thiruvothu, Priya Bhavani Shankar, Prachi Desai, and Tharun Bhascker Dhaassyam in prominent roles.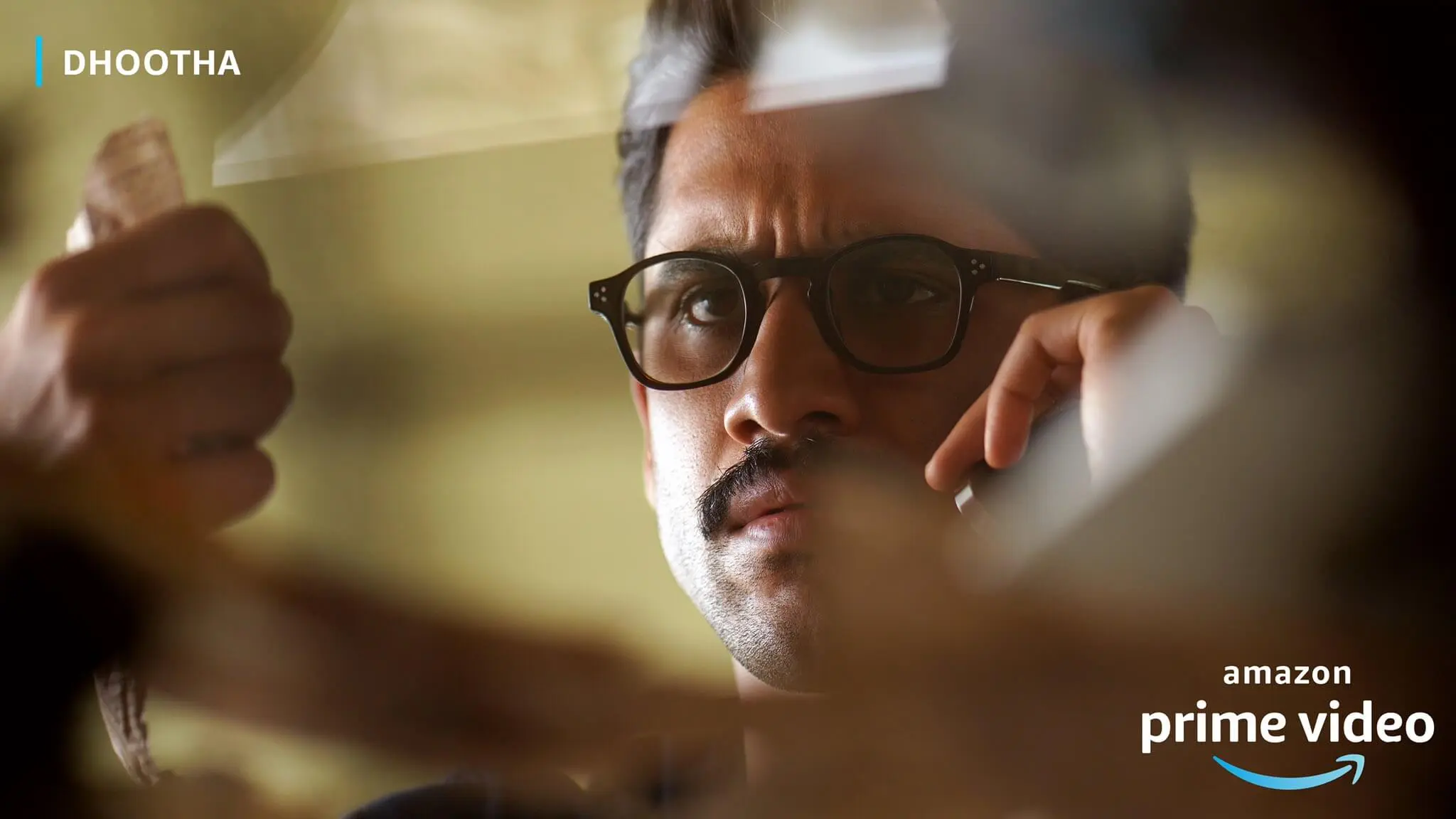 Airing primarily in Telugu, Naga Chaitanya is the star of the thriller series alongside the female lead Priya Bhavani Shankar.
This horror series Dhootha is produced and directed by Vikram K Kumar and penned by Vikram K Kumar, Dondapati Venkatesh, Poorna Prajna, Sripal Reddy, Naveen George Thomas.
Amazon Prime Video on April 28 made the announcement regarding the web series along with 40 other titles released in the near future.
Dhootha Web Series Plot
As the name goes, Dhootha refers to a messenger who interacts with spirits and supernatural evils. Also, the story revolves around possessed nonalive objects punishing people who have committed unforgivable sins.
Cast
Naga Chaitanya
Parvathy Thiruvothu
Priya Bhavani Shankar
Prachi Desai
Tharun Bhascker Dhaassyam
Episodes
The complete details of the Dhootha Telugu Web Series are yet to be revealed.
Full Details
Series Name: Dhootha (Telugu)
Genre: Horror & Thriller
Cast: Naga Chaitanya, Parvathy Thiruvothu, Priya Bhavani Shankar, Prachi Desai, Tharun Bhascker Dhaassyam
Streaming Platform: Amazon Prime
Episodes: Yet to be announced
Running Time: Yet to be announced
Release Date: Yet to be announced
Language: Telugu, Tamil
Trailer
Yet to be released