Watch Fingertip Season 2 Web Series (2022) Full Episodes Online on ZEE5: Fingertip Season 2 Online (2022): Fingertip 2 is the most awaited series from ZEE5, though it's not a sequel to its previous one. This new series has revamped episodes and plots.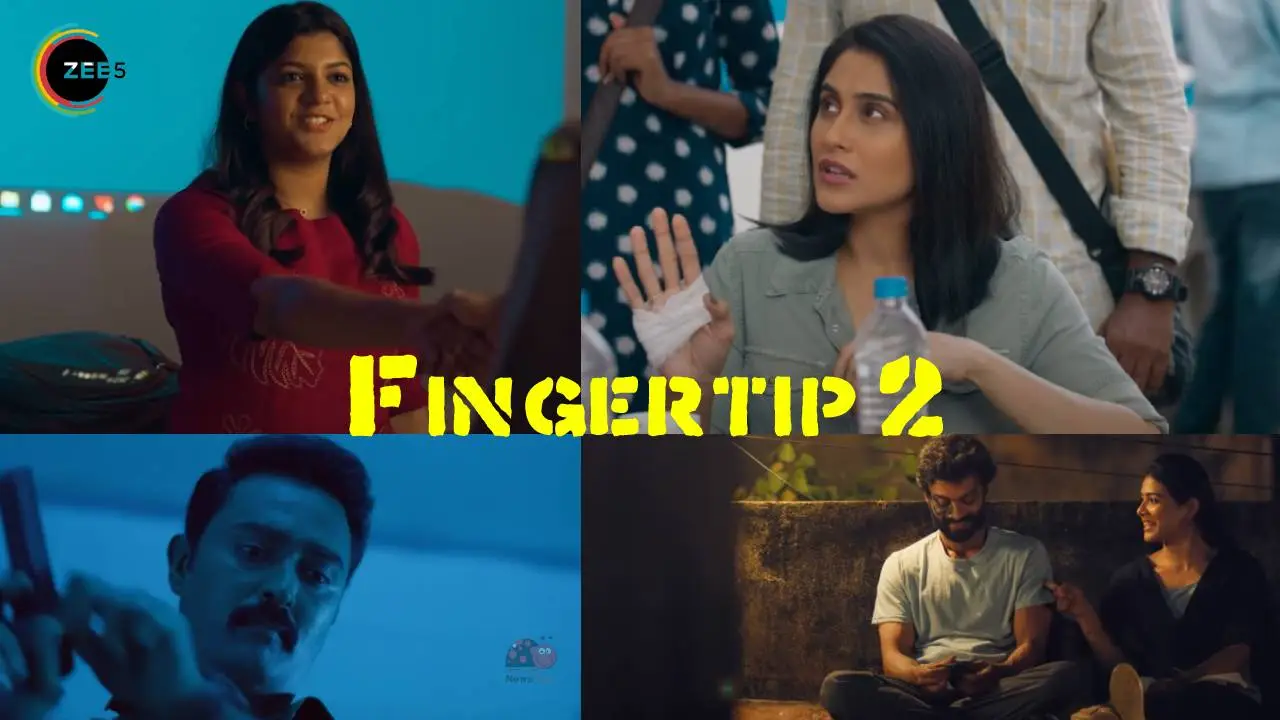 It has a stellar cast like Prasanna, Aparna Balamurali, Regina Cassandra, Sharath Ravi, Dhivya Duraisamy, Kanna Ravi, and Vinoth Kishan in crucial roles. Watch all the latest episodes of the Fingertip Season 2 web series on ZEE5 and it starts premiering soon on their platform.
WATCH FINGERTIP SEASON 2 WEB SERIES ON ZEE5
Fingertip 2 is directed by Shivakar. The plot of the series revolves around the notorious groups who manipulate photos, morphing images of random people which are taken from social media platforms, and online sites.
This act takes to major threats to their personal life and also leads to suicidal deaths. Fingertip 2 is one of the crime thriller series which engages the audience and makes them curious till the end. Users can stream and download the Fingertip Season 2 web series episodes exclusively on ZEE5.
FINGERTIP SEASON 2 WEB SERIES ON ZEE5 Cast
Have a look at the important cast of the thriller ZEE5 series Fingertip Season 2,
Prasanna Venkatesan as Cop
Aparna Balamurali as Psychologist
Regina Cassandra as a filmmaker
Dhivya Duraisamy
Sharath Ravi as Cell shop owner
Kanna Ravi
Vinoth Kishan
FINGERTIP SEASON 2 WEB SERIES ON ZEE5 Trailer
Watch the latest official trailer of Fingertip 2 ZEE5 here,
FINGERTIP SEASON 2 WEB SERIES ON ZEE5 Full Details
Check out the complete details of Fingertip Season 2 ZEE5 movie 2022,
Series Name: Fingertip
Season: 2
Genre: Crime Thriller Drama
Director: S. Shivakar
Episodes: 5 (Not Confirmed)
Streaming Platform: ZEE 5
Running Time: 50m
Release Date: April 2022
Language: Tamil (English Subtitles)