Sursuri-Li Part 1 Web Series Watch Online: Ullu App's new series titled 'Sursuri-Li Part 1' has been released on 1st July 2022 on the Ullu app. Here are the details about the Sursuri-Li Part 1 cast, release date, actress name, and watch online option for the web series.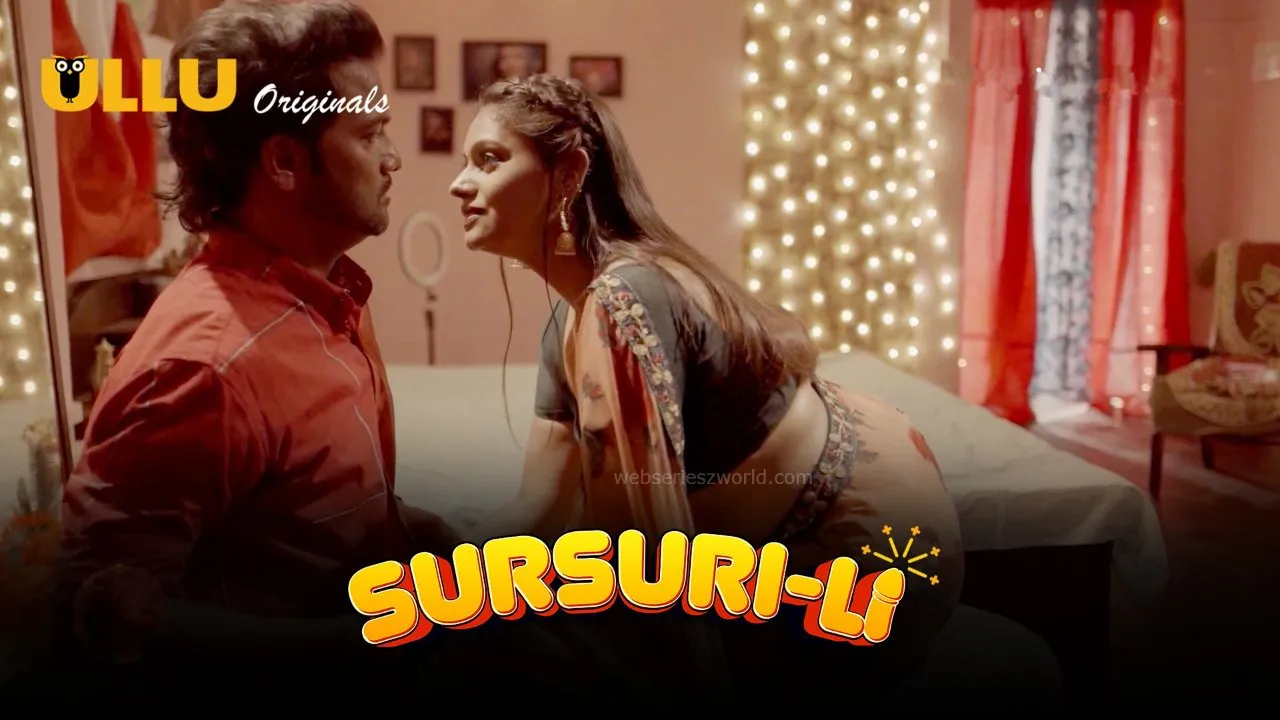 Ullu is the best Indian OTT app with a variety of content in all different genres. Sursuri-Li Part 1 web series is a comedy drama that shows hillsrious events of a boy searching for his bride-to be. Ullu again proved that they have the best stories to entertain the mass.
Earlier, they have released many web series across the genre such as Charmsukh Series, Palang Tod Series, Prabha Ki Diary Series, Julie season 1 and 2, Love Next Door, Lovely Massage Parlor, etc. This new series 'Sursuri-Li Part 1' is another one on the list. Fans expected some engaging storyline with interesting imaginative scenes from Nidhi Mahawan and Mahi Khan in Sursuri-Li Part 1.
Sursuri-Li Part 1 Web Series Cast 2022
Nidhi Mahawan as Surili
Ajay Mehra as Sur
Jay Shanker Tripathi as Rajan
Ankur Malhotra as Dawood
Mahi Khan as Kamini
Sursuri-Li Part 1 Web Series Details & Story
The web series cast Mahi Khan and Nidhi Mahawan as the main lead, While Nidhi Mahawan is playing the female lead, Mahi Khan plays the character of nosy neighbour who looking to satisfy her physical desires. Since the web series will release in two parts, there's many more to see in the upcoming part of Sursuri-Li web series.
The synopsis of the story reads, "The comedy web series focuses on Sur Kumar Dulari (Ajay Mehra) who is looking to get married. But the only person standing in amidst his dream is his own father's demands. In the parallel, we met Surili (Nidhi Mahawan) who is more or less a cam girl. Surili's parents want her to get married but all of her suitors reject her after observing her behavior.
The story takes an enticing turn when Sur meets Surili, whose desires match his dreams, but this is not the perfect ending to their love story, as the perfect twist is yet to come."
Where To Watch Online Jaal Part 1 Web Series
The web series has been released on the Ullu app and website for the subscribed users from Midnight on 1st July 2022.
The series is originally in the Hindi language to cater to the North Indian audience who love to see engaging thriller web series with comical plotlines. Users with a subscription to the Ullu app can watch and download the web series for free.
In the web series, Nidhi Mahawan and Mahi Khan both have given stunning performances making it one of the most loved web series.
The trailer got a good response from audiences as everyone loves to see Nidhi Mahawan and Mahi Khan together in the web series. It will be interesting to see how this Sursuri-Li Part 1 web series performs for the Ullu app.
This was all about the Sursuri-Li Part 1 web series. Watch Online the full series On the Ullu app, what are your thoughts about the series? Please drop your opinion in the comments.