What are the main problems of studying abroad?: With academic scholarships, sports scholarships, educational loans, international student programs, and so on, it's now possible for people to go abroad and pursue higher education once they complete their basic academic courses in their home country. Although it may seem a little difficult, the process has now become less complicated.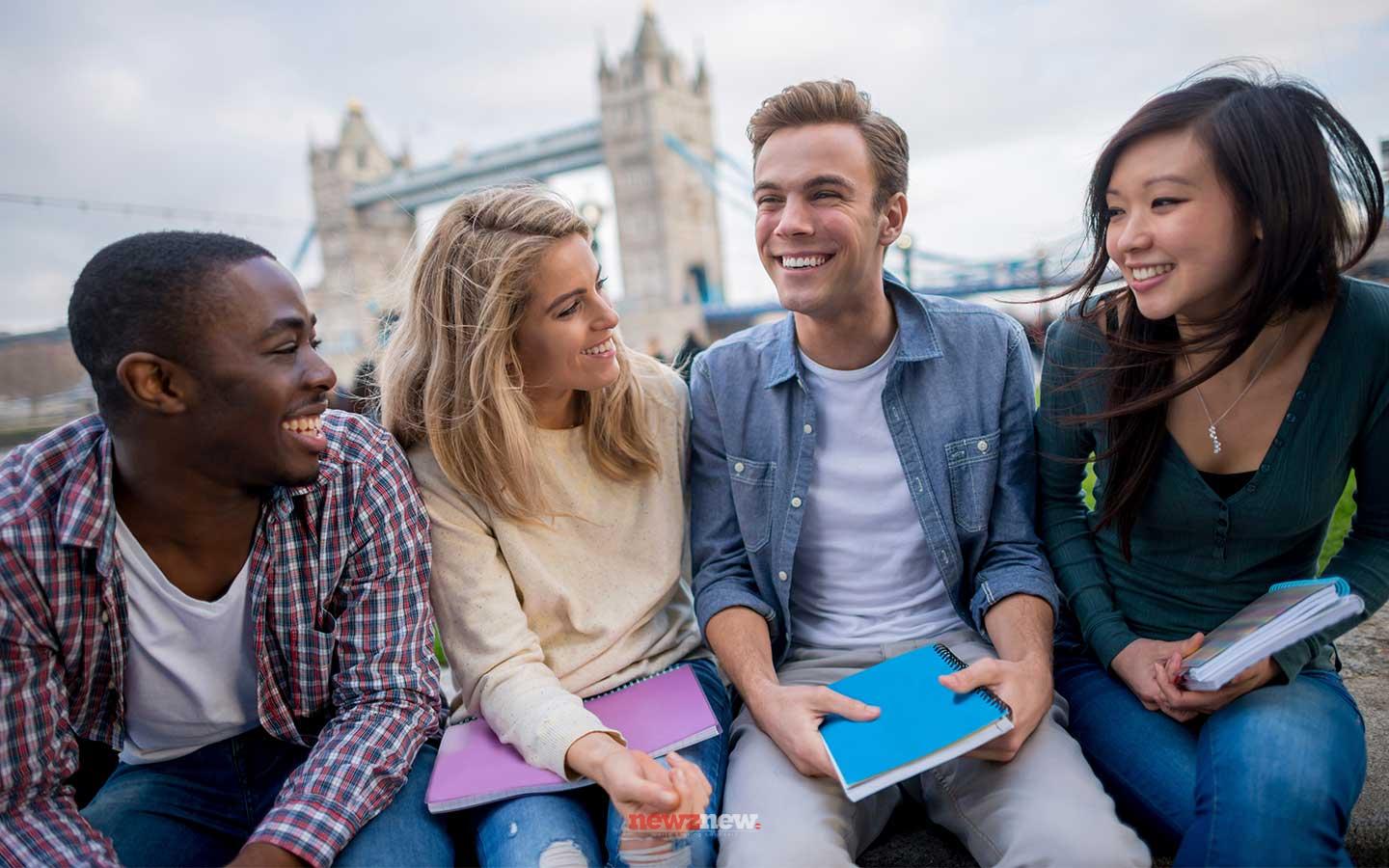 However, ignoring the problems that often come with foreign education would be unwise. Deciding to study abroad without your family is one of the biggest decisions that students need to make. But that's not all! The following discussion will focus on some major challenges students face while studying abroad. The pointers will cover social, economical, financial, cultural, and other mainstream challenges and some of the most worrisome issues.
Not scoring enough to get into the right college
Many people usually think that the biggest challenge is to study abroad without family. Although the statement is somewhat true, we cannot put the entire blame on this particular statement. Out of many challenges a student can face, not scoring enough in the entrance exams is the worst. It destroys your dream of having a full scholarship to your favorite university or college. It puts you in a difficult position, especially when you have decided to go and study abroad.
Cultural and language differences
The most prominent challenge will always be the difference between culture and language. The fact that you have to study abroad is a brave step but it leaves you overwhelmed and anxious at the same time. Adapting to a new culture or learning a new language takes at least a couple of months, and those times will prove to be the biggest challenge for you.
It's almost like reshaping yourself and molding into our new culture and language that you didn't know until now. It's very difficult to adapt to these new changes, especially when you know time is short and you cannot afford to spend hours or weeks learning about the culture.
Therefore, the best way to deal with this situation is to gather more ideas about the culture and language being spoken before you join the college or university. This will give you a head start and help you cooperate with your classmates in a better way.
The feeling of homesickness
It is a no-brainer that the feeling of homesickness will be deeply embedded in your system when you want to study abroad. Flushing that out might take several weeks or months, and there is no guarantee. Although it's a part of dealing with human emotions, homesickness can cause hindrance in your academic career. The more you feel bad about leaving behind your parents, friends, and relatives and settling down in another country to study, the more difficult the situation will be.
That's why students must understand what has to be put at stake for studying abroad. If you have a strong personality and can control your emotions well, you won't let your homesickness come in the way of your academic success.
Problems with settling in a foreign land
When you have to study abroad, making payments is another big challenge you can face. You won't have your parents from whom you can ask for cash anytime you have to grab a quick snack or get a cute shirt on sale. So, you must carry your money all by yourself, which is a big problem. Not only is it unsafe to carry a huge amount of cash in an area you are new to, but it is always not convenient.
This is where an international debit card, acceptable in more than 150 countries will come to your rescue. So, you can easily make payments irrespective of where you are or the official currency. You have to download the mobile app and connect the card to it. And during emergency cash requirements, the mobile app will help you locate the nearest ATM.
If you face any trouble, you can use the in-app chat assistance available 24X7. You can even temporarily lock the card if you misplace it accidentally and unlock it once you get it back without visiting the bank. One of the best things about this international travel debit card is that you can check the transactions and account details with real-time data. So, you can easily settle down and continue to study abroad without family.
Facing personal financial problems
Just like the problems we have discussed above, many students have to encounter financial issues when they go to study abroad. It can be due to the scholarship not covering extracurricular activities or insufficient allowances for meeting personal needs. In this case, students usually get a job or have to cut their expenses by living in dormitories or renting a shared apartment in a cheaper locality.
If you do face such problems, it will become quite difficult to concentrate on your studies because all the time, you will be in stress. Whether it is to gather money to pay the rent or that you might have fallen behind on bills, financial stress can easily make it difficult for you to continue your studies. Therefore, the best option will be to find a part-time job or work as a freelancer.
Either way, you can earn enough to meet your needs and even save up a little for emergencies, given that you have to study abroad. Another advantage of availing an international debit card is that you can earn a 5% p.a. interest payout based on your savings. In addition, you can add an expense limit on this digital savings account, including online payments and card swipes. So, saving up enough funds won't be a hassle anymore.
Furthermore, you don't have to worry about the insurance coverage on the card as you can access an amount of INR 5 lakhs, according to the rules set by DICGC.
Differences in academic patterns than expectations
Since you have to study abroad without family, it's expected that you won't be able to share your difficulties and challenges with them one to one. The problem deepens further when the time difference between your current location and your hometown is more than 6 hours. As a result, dealing with the sudden changes in academic patterns and education quality can put you in a hot spot that you might not be ready for.
It's not easy to accept such a transformation after being acquainted with a certain education pattern for years. This can cause a huge problem in your journey. It is far more challenging than having to study abroad.
Peer pressure from other classmates
Peer pressure can be positive when taken in an encouraging and motivational manner. But if it involves discouragement, lack of inspiration, mockery, and so on, it can become quite difficult to handle it and continue to study abroad. It can further lead to stress. If you allow the stress to build up and intensify with time, it can affect your studies as well as your quality of life.
Focusing on academics and keeping your goals fixed will become challenging. In addition, you will feel frustrated and irritated due to the inability to concentrate on the classes, failing to finish the assignments on time, or not being able to score enough to get the best GPA. The conditions can worsen if you do not get immediate help, like psychiatric counseling, clinical counseling, academic counseling, and so on.
Balancing life as a student and a part-time employee
Many students like to work while studying abroad. The jobs are mostly part-time or hourly-based, like working as a bartender, barista, waiter, event manager, and so on. Most often, jobs in the hospitality industry are part-time based, and wages are paid every week or month. On the other hand, hourly jobs like coaching and tutoring, photography, etc.
It is one of the hardest roads to cross and can throw anyone off under the bus. When you are focused on academics, you cannot pay proper attention to your job, which might risk your income source.
Similarly, if you fail to pay attention to your academics, your results won't be satisfactory. This issue can further put your scholarship at stake, and you may get a GPA below 2.0, making the scholarship void.
Living alone and outside the university campus
Last but not least, we cannot forget that you need to study abroad without your family. There won't be anyone supporting you or standing beside you in low times, especially during the first few months. This worsens for introverts as they cannot easily mix with the crowd or let strangers into their lives.
Things can become a hodgepodge, from living alone outside the university to doing all chores and managing classes and studies. So, first, you must accept that you cannot have your family and friends while studying abroad. Once you accept this fact, you will miss them less and become capable enough to deal with the problems easily.
Moreover, when you have an international debit card with an app that links it to your phone, you can easily study abroad without a family. For instance, thanks to the live currency converter or ATM Finder, you won't have any problem calculating the currency exchange value or finding the ATM outside the university.
So, it will certainly make your life a little easier. Plus, all the transaction details, both for online payments and card swipes, will be listed in local currency, helping you to keep a check on your account balance.
Conclusion
When you want to study abroad without family or manage your personal and academic finances, there are many problems that one has to deal with. These problems are never-ending until and unless you find a permanent solution to fix them.
Even when you get the preliminary issues fixed, a whole set of new problems emerges, pushing you further and forcing you to deal with them. But if you let the challenges become roadblocks, you won't be able to fulfill your dream and succeed in your academic endeavor. So, it is better to acknowledge the difficulties, consult an expert, and get the right solution.
FAQ
Can a student earn money while studying abroad?
A student can easily earn money while continuing to study abroad without family. There are tons of part-time jobs for such people. Apart from this, one can also work as a freelancer and earn money.
What is the biggest mental challenge for students studying abroad?
The biggest mental challenge is to study abroad without family. It is difficult to deal with stress, or the transformation life has to go through without families and friends.
What is the best solution for dealing with cultural changes?
The best way to deal with cultural changes when you want to study abroad is to accept the changes and learn more about them during your free time or before your session starts.