What do Asset Management Companies Actually Do?: Did you know how investing in stocks and bonds became easier for us? It is definitely through mutual funds or other pooled funds that are managed by a fund manager, made investments less costly, and so much more. All of this comes under one name, and that is, 'asset management companies.'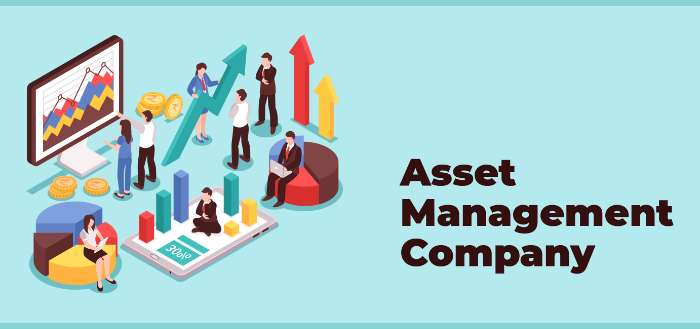 An asset management company is a company that invests pooled funds from clients, putting the capital into work with varied investments – and they include stocks, bonds, real estate, and so much more. Let us understand Asset management companies in this article.
What is an Asset Management Company?
An AMC is an enterprise that pools funds from different individuals and institutional investors and invests in varied securities. A company invests the funds in capital assets like stocks, real estate, bonds, and much more. The asset management company has professionals who are known to be fund managers that manage the investment – and the research team selects the right securities.
Fund managers identify the investment options in line with the motive of the fund. For example – a debt fund invests mostly in bonds and government securities to safeguard and protect the investment in order to earn a steady return. An equity fund majorly focuses on investing in shares of companies to maximize return to the investor.
For instance, let us say you want to invest in the stock of a huge company, but it is too big for you to buy. You find Indiabulls Asset Management Company Ltd – and you find out stocks of that company as a mutual fund here at prices you can afford. Would you stop yourself? It is good on your side, it is affordable, and you are investing in the company you want to. Since it is pooled, the risks are spread across.
AMCs Explained
Since they have a large pool of resources than individual investors do all by themselves – an AMC gives an investor with more diversification ad investing options. Buying for many clients lets the AMC practice economies of scale, often getting a price discount at the buying point.
Pooling assets and paying proportional returns lets the investor avoid minimum investment needs that are often needed while buying securities on their own, as well as the ability to invest in a larger assortment of securities with smaller investment funds.
Now, they will somehow have to make money, right? How do AMCs make many? Have you thought about it? Here is the answer to that.
How do AMCs Make Money?
In a lot of cases, the AMC will charge a fee that is calculated as a percent of the client's total AUM. The AMC fee is known to be defined as annual. However, since the values of portfolios fluctuate quite often on a daily or monthly basis – and the management fee calculated and paid every month will fluctuate monthly as well.
Let us get to know how an AMC manages the funds, shall we?
Management of Funds with AMCs
When you invest through an AMC, you would have to know more about your investment. Especially when you own the fund and leave it in the fund manager's care, you will have to know this.
Assets are Allocated
A mutual fund has a specific investment motive that assists the manager of the fund in deciding assets in which the investment could be made. For instance, a debt-oriented fund has a sizable proportion of its assets under management in bonds and other fixed-income securities.
They do the research and the analysis
Constructing the fund's portfolio rides a lot on research and analyzing the performance of the asset class. Experts study the market, micro, and macroeconomic aspects and pass on the reports to the manager of the fund, who will then make investment decisions based on the fund's objectives.
The Portfolio is Constructed
The AMC would typically has a team of researchers and analysts, and they are who report the market findings and trends to the fund manager. According to these findings and the investment objectives of the fund, the fund manager then chooses the securities to buy or to sell. It is how a company constructs a portfolio that depends predominantly on the experience and expertise of the fund manager.
Reviewing the Performance
AMCs need to give unitholders with information, which has a direct impact on their mutual fund holding. It should also send regular updates on sales and repurchases, NAV, and much more. In simple terms, AMCs need to answer to the investors of the mutual funds and look after their interests. They also need to attend to customer grievances regarding their mutual fund schemes.
If you are thinking about choosing an AMC to start investing – here are some tips and tricks you can keep under your sleeve.
How to Choose a Good AMC?
Here you will find some factors that let you separate the most suitable AMCs from the least.
Reputation of the firm
An AMC does not earn its reputation in a day – but it takes months or years to do that. A good reputation is a sign that you can trust the firm.
Reviews play a big part
You can always trust the message of another user since they too had come into the firm just like you, and now if they are happy with it -it is a good sign.
The Fund Manager
The fund manager is the one doing all of the work, and if the fund manager is good, you will know that your investment can do well.
Don't ever forget to look into these factors before you start investing.
Conclusion
An AMC is a convenient way to start your investment and begin for a brighter future. You can always go ahead and start small for some good returns.