What is the Best Way to Start a Forex Brokerage?: Building a Forex brokerage is a brilliant business idea for a number of reasons: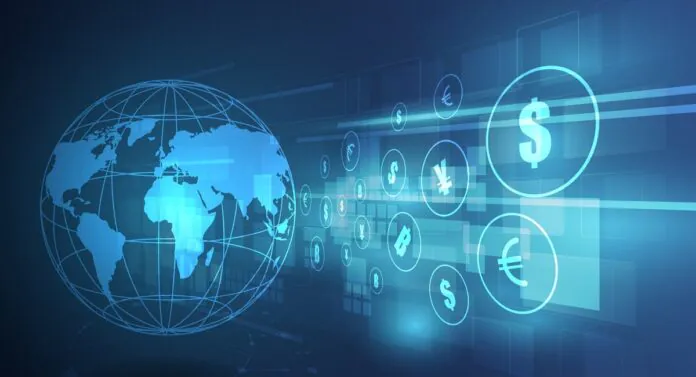 There is always a strong demand for FX trading services since the foreign exchange (FX) market is one of the largest and most liquid in the world.
More and more businesses and individuals are turning to foreign exchange trading as a means of exploiting opportunities in the international economy due to globalization.
In the past few years, with the introduction of online trading platforms and mobile applications, it has become easier than ever for people to access the FX market and begin trading.
Due to these factors, it comes as no surprise that starting a foreign exchange brokerage business can be extremely lucrative.
In the FX industry, brokers are individuals or firms that receive commissions for the execution of buy and sell orders submitted by investors. Brokers connect buyers and sellers by providing a link between them. Traders pay a broker a commission in exchange for its service.
Advantages of Opening a Brokerage
Starting your own FX brokerage has a number of advantages. A major advantage of starting your own brokerage business is the ability to completely control your operations. As a result, you are in control of how many hours you work, who your clients will be, and what your rules are. As a result, you will be able to determine your level of risk tolerance when it comes to making a profit. Considering this factor is an important aspect of starting a Forex brokerage company.
Among the greatest benefits of starting a brokerage firm is the possibility of making a substantial amount of money. As a brokerage owner, you'll be able to determine your own commission rates and earn a percentage of trades executed. As a result, you may make a substantial amount of money over time, mainly if you can attract large volumes of traders.
As an additional advantage, you are able to provide your clients with a wide range of services. Depending on your market niche, you may be able to provide currency trading, online trading, and even managed accounts. By providing more services than other brokerage firms, you will be able to gain a competitive advantage over those who only offer a few.
By offering a wide range of services, you will have the opportunity to attract a greater number of customers and expand your business. Furthermore, you will be able to offer competitive pricing and terms, ultimately assisting you in retaining customers and growing your business.
The benefits of starting your own brokerage include the opportunity to create a brand for your business. By doing so, you may be able to attract a greater number of customers to your business. The creation of a strong brand will allow you to distinguish yourself from other brokerage firms in the market and capture the attention of potential clients. Furthermore, a well-recognized brand will be able to help your organization recruit top talent.
Disadvantages of Opening a Brokerage
As well as some advantages, there are also some disadvantages. One of the main disadvantages of a Forex brokerage firm is the fact that it can take a significant amount of time and effort to set up and operate your brokerage. The initial stages of starting a business include obtaining the necessary licenses and permits, establishing a business office, hiring staff, and marketing your endeavor. A process of this nature can be time-consuming and costly. Furthermore, you will need to have a thorough knowledge of the foreign exchange market in order to succeed.
Investing in a FX brokerage house is a risky venture. You need to have sufficient funds to pay for the costs of setting up your company, as well as to cover any potential losses that may occur. Furthermore, it may be more advantageous to invest in a franchise or partner with an existing forex brokerage firm if you lack the financial resources to start your own brokerage.
Another drawback is that there can be fierce rivalry from other businesses. Offering competitive spreads, swift and effective trade execution, and superior customer service are all necessary for success. If you can't achieve this, your company is probably condemned.
Lastly, it's critical to keep in mind how hazardous and volatile the Forex market is. This means that regardless of your experience or level of accomplishment, there is always a chance of losing. Therefore, it's important to only invest money that you can afford to lose. In this way, even if the worst-case scenario appears, you won't find yourself in a tight financial situation.
There is also the disadvantage of having to comply with the financial regulations of your country. The legal requirements of this activity include obtaining a license from the financial authorities as well as complying with all the rules and regulations. In the event you fail to comply with these requirements, you may face heavy fines or even jail time.
The challenge of finding clients is another disadvantage of starting a Forex brokerage. The reason for this is that there are already a large number of brokerage firms competing for the attention of investors. Furthermore, you will need to convince potential clients that your brokerage is the most effective choice for them. The process is not always straightforward.
Easiest Way to Start a Brokerage
The good news is that if you are serious about opening a Forex brokerage, there are some ways that you can simplify the process. There is no better way than to use a white label Forex brokerage firm.
You can start a Forex brokerage firm using a white label provider, which provides you with all of the necessary infrastructure and technology.
Among the tools that are included are a trading platform, back-office solutions, and customer service. As part of the white label Forex service, a company will provide you with branding and marketing materials as well. Consequently, you can save considerable time and money by taking advantage of this service when you start your own Forex brokerage firm.
White label brokerage services have the main advantage of enabling businesses to start quickly and easily. As a result, you will also be able to save a considerable amount of money. The start-up costs of white label brokerages are generally lower than those associated with traditional brokerages.
Additionally, they are generally more cost-effective over the long term. Because of this, they don't have to spend money on marketing and advertising. Moreover, in most cases white label brokerages offer their customers lower commissions and spreads.
There are several excellent providers on the current market, but B2Broker stands out. Using their White Label MetaTrader4 software allows you to create your own Forex broker quickly and easily.
Trading platforms such as MetaTrader4 are among the most popular in the world, used by millions of traders. You can adapt this platform to fit your specific needs with its high degree of customization.
Aside from that, B2Broker offers a number of other benefits, such as 24/7 customer support, low purchase costs, no server maintenance fees, quick setup, and more.
When you are looking for an easy and quick way to start your own Forex brokerage, a white label provider is the best option.
Conclusion
One of the best ways to earn money is to launch your own Forex brokerage. You must keep in mind, though, that beginning your own business has its drawbacks. These include the possibility of extensive regulation, the challenge of obtaining clients, and hefty start-up expenses.
The ideal option to launch a Forex brokerage if you have your heart set on doing so is through a white label provider, which will help your company be established quickly and without a hitch. It may also enable you to make considerable financial savings.