What should be eaten during the fast of Sawan Somwar to become healthy too – Shreya Goyal: The first Monday of Sawan has started this time from 18th July, most of Shiva devotees keep fast on Monday of Sawan.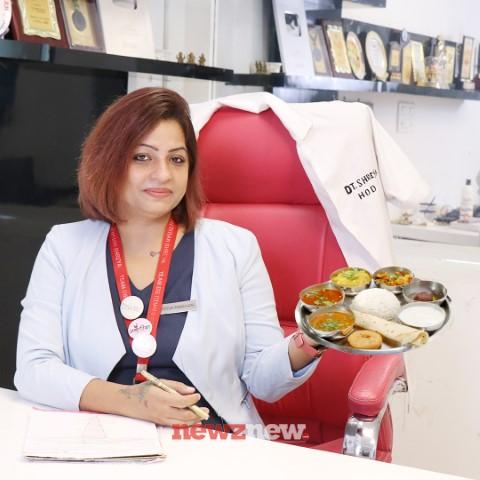 Some people keep this fast by eating fruits, while some people break this fast by consuming fruits and food at one time.
Some people are also such that they do not eat salt in the fast of Monday of Sawan. Well, all these things depend on your strength and faith. Devotion to God with true feelings in mind gives strength to all of us.
Nevertheless, there are some beliefs regarding the fasting of Sawan Somwar and the special thing is that one can also become healthy with sattvik food. Let us know what the beliefs say about the fasting of Sawan Somwar …
It has been told in the scriptures that pregnant women, sick elderly and children are not allowed to eat during the fast. They can fast by eating according to their capacity.
If you have also kept a fast on Sawan Monday, then first of all offer water to Lord Shiva after taking a bath in the morning and after that, after worshiping, take water yourself. You can take a little jaggery or a little sugar candy with water.
Or you can start the day with lemon shikanji and coconut water in the fast. Due to this, there will be no shortage of water in your body due to heat and the necessary energy will also be available. Along with this, you can also take home-extracted fruit juices, informed by well-known dietitian Shreya.
After consuming water, you can eat roasted peanuts or makhana with a cup of tea. You will not even feel hungry after eating them. If you want, you can also take some dry fruits as snacks. Tea will remove your fatigue and you will get enough energy to run your body with dry fruits. By eating these things, you do not feel hungry again and again.
Keep in mind that do not forget to drink tea on an empty stomach. Otherwise you may have problems with gas formation.
In the afternoon, you can boil potatoes and fry them in a little ghee and eat them. Apart from this, if you want, you can also eat gourd, pumpkin or arbi in vegetables. In the scriptures, these vegetables are considered to be pure sattvik.
You can eat them during fasting. Due to this your digestion will also be fine and your stomach will also be full with them. Rock salt, cumin and green chilies can be used to make these vegetables. You can eat buckwheat flour or water chestnut puri with these vegetables.