Why did Harbhajan Singh cry on 'Punjabiyan Di Dadagiri'?: We have always seen out sportsmen physically and emotionally strong even if its losing a world cup but this week we will witness our loved cricketer Bhajji cry during the famous show 'Punjabiyaan Di Dadagiri' on hearing heart wrenching story of ex-hockey player Harbhupinderjit Singh who coaches and motivates girls to play hockey and make them ace hockey players.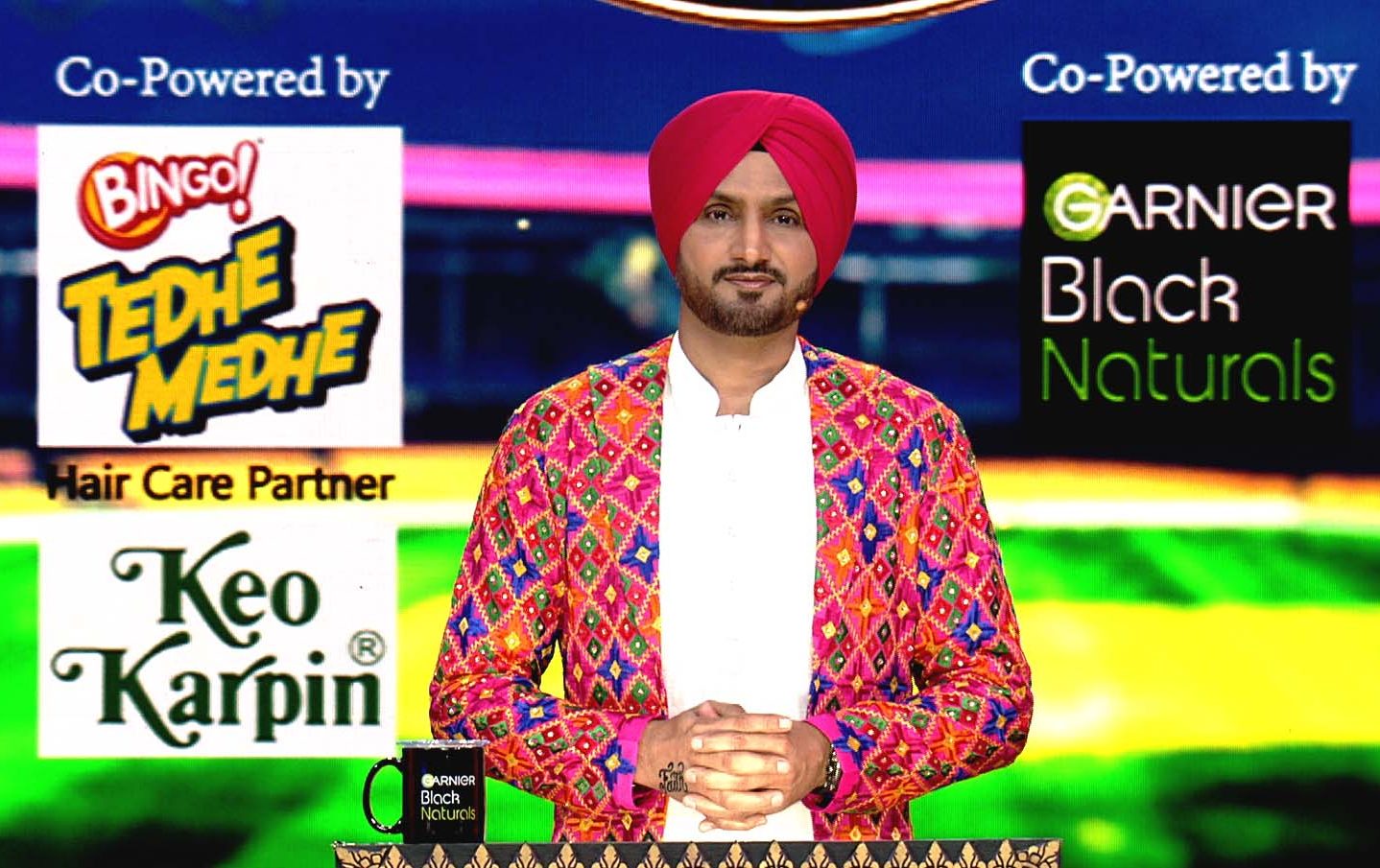 To witness it for yourself, watch the full episode on Saturday and Sunday at 7:00pm only on Zee Punjabi.
Further to charm this weekend, Jaswinder Bhalla welcomes his new guests to his farmhouse, singers Jasmeen Akhtar and Mannat Noor who are going to make the evening melodious and glamorous with their songs and beauty. Jaswinder Bhalla himself is no less a comedian but just to fill more joy, the characters like Gosha (Preeto Sawhney), Laung(Attri), Elaichi(Suri) and baby Chipsy(Goldy) are very excited to meet the divas and amuse them with pleasantry acts and bunch of jokes. 
In the next show, we will meet another two very talented guests whom you might have seen in movies and Punjabi songs, Ahen and Charlie Chauhan will make the weekend more magical as they take themselves along with the flow of the show. The show, all-embracing, will be a rollercoaster ride of laughter.
The show has been performing consistently well with its fresh content every week, introducing new characters and representing the acts in a way that the guests feel themselves as part of their charade rejoicing to their tunes. As the guests this week are our melodious singers and actors you will hear them singing, dancing and acting. To witness this for yourself stay tuned on ZEE PUNJABI and watch Hasseyan Da Halla 2 on Saturday and Sunday at 8:30 pm