Realising the importance of Indian market for Indonesian Tourism and by looking at the ever-increasing number of Indian tourists to Indonesia, the Ministry of Tourism of the Republic of Indonesia continued to promote Indonesian Tourism in the form of business meetings between Indonesian sellers and Indian buyers. The Five City Sales Mission started with Ahmedabad on 1st August, Pune on 3rd August, Bangalore on 7th  August, Coimbatore on 9 th August and Chandigarh on 11th August.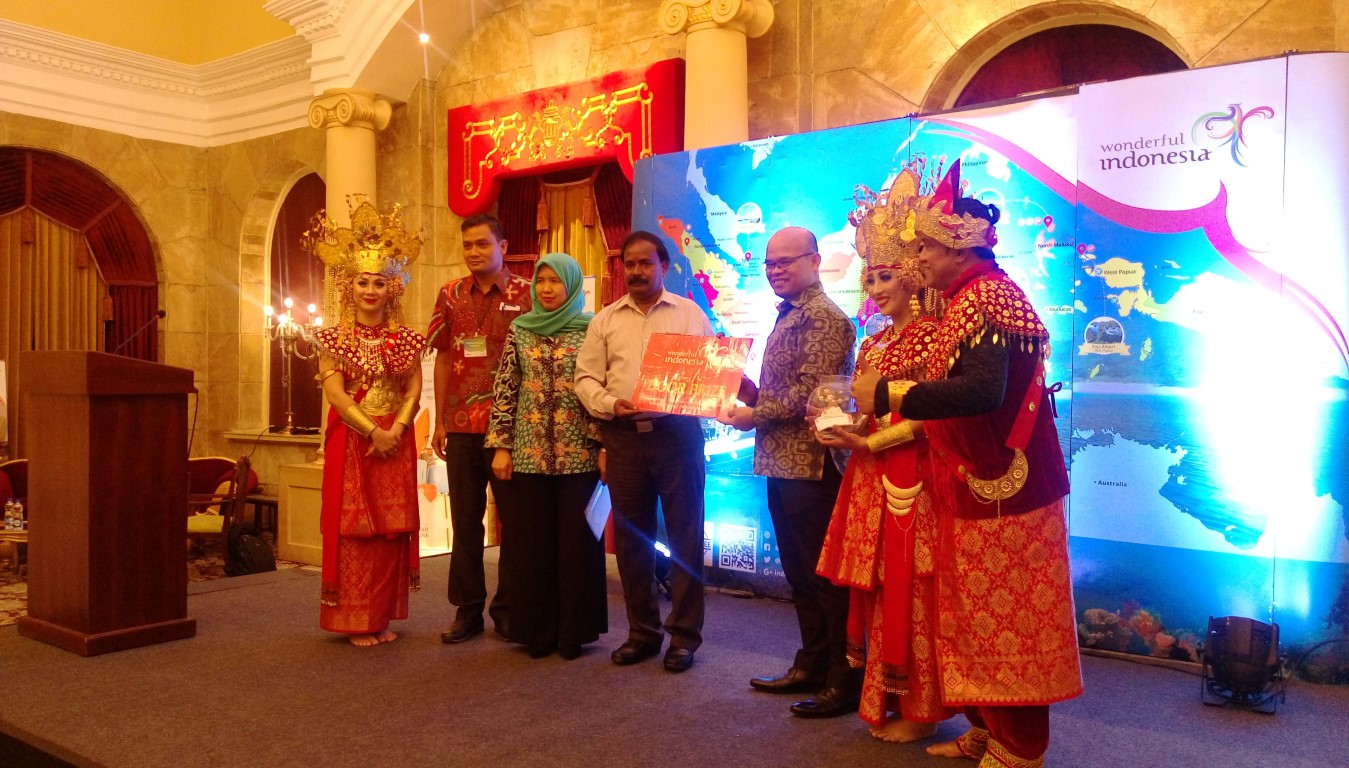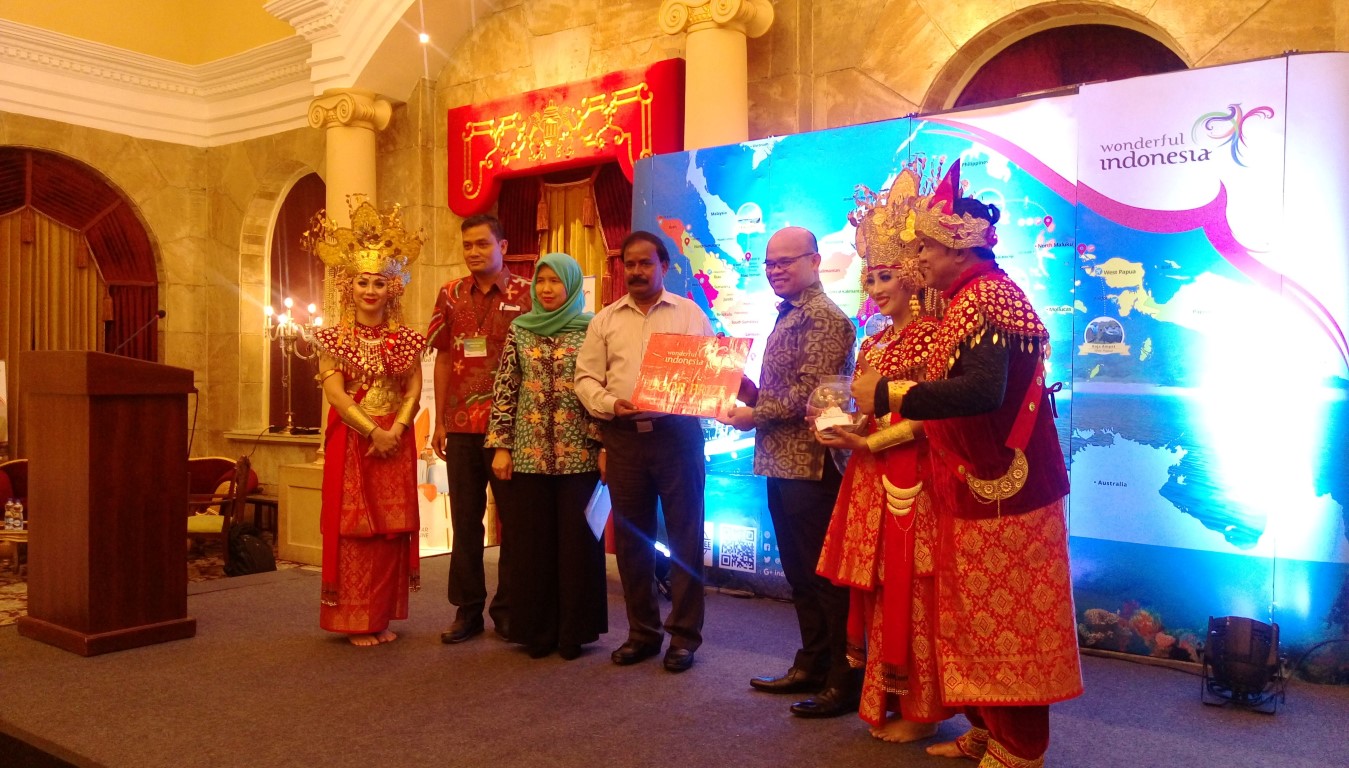 The aggressiveness is not without justification. It is based on the  increase in the number of Indians visiting Indonesia. The latest data from January to May 2017 shows that there were 183,558 Indian visits to Indonesia which is an amazing increase of 20.72% as compared  to the same period from last year.
Beside the high growth, the demand of local Indian travel agents for latest packages of Indonesian tourism is high. The proof of the statement is the last Wonderful Indonesia sales mission events held were always filled with buyers. The fact also drives the Indonesian tourism industries to become highly excited to take part in every opportunity to introduce their products to their Indian counterparts. "The quota of participants for sales missionto India is always full so  we always provide extra quota. For this sales mission there were 22 pacticipants of the original 20 slots," explains Mr. Vinsensius Jemadu, the Director of Asia Pacific Promotion.
This high growth and also increasing demand prompted an opening of the air routes between India and Indonesia. After Garuda Indonesia opened flight route from Mumbai to Jakarta on 12th  December 2016, Indonesia AirAsia soon followed by opening Mumbai-Denpasar (Bali) route on 20th  May 2017 utilising wide body aircraft of Airbus A330 and just recently on 24th  July 2017, Batik Air, a subsidiary of Lion Air Group, opened Chennai-Denpasar route. However all these flights still require transits in either Bangkok or Kuala Lumpur. "The Ministry of Tourism greatly expect more airlines will follow the move taken by Garuda Indonesia, AirAsia and Batik Air to open flight routes connecting India and Indonesia," wishes Mr. I Gde Pitana, the Deputy Minister for International Tourism Development. "The opportunity to open direct flights is widely open as there are still plenty of origination cities yet to be connected directly to Indonesia for example New Delhi, Bangalore and other big Indian cities," adds Mr. Pitana.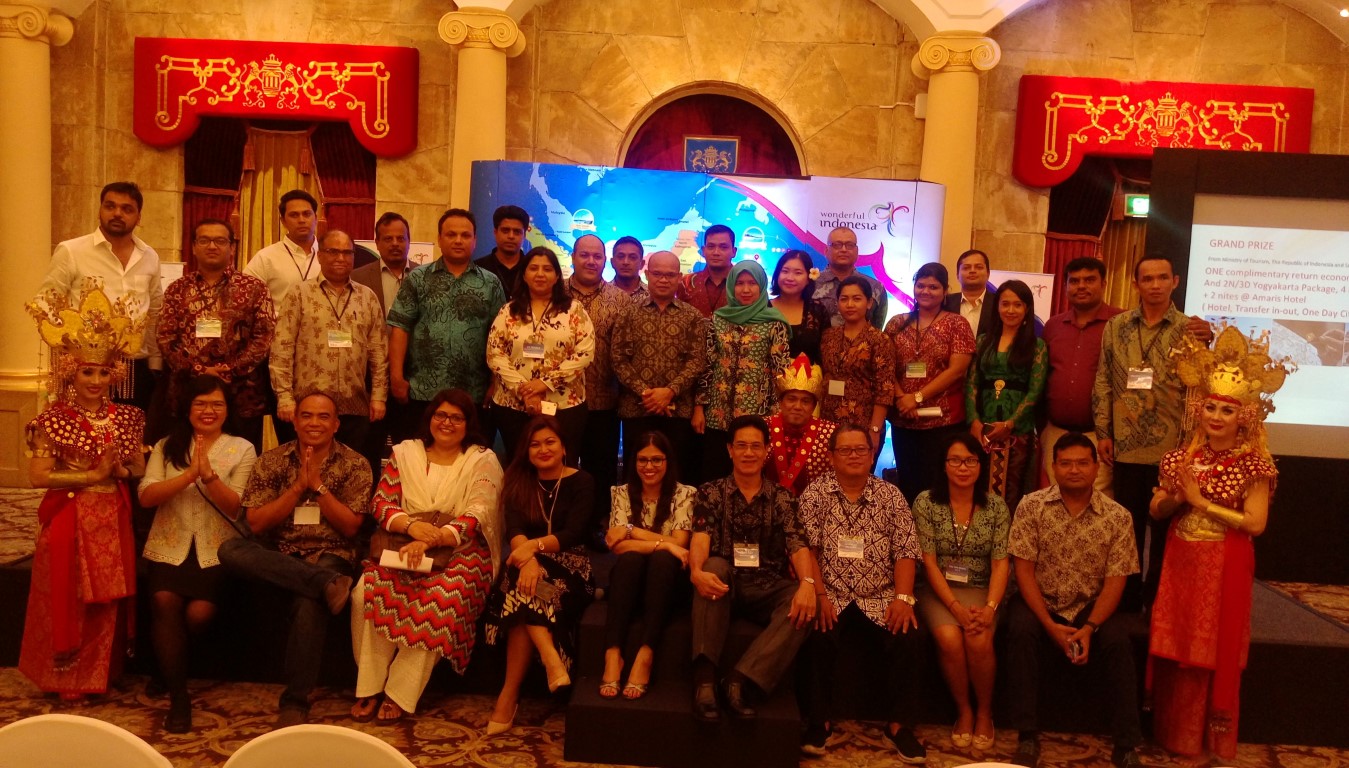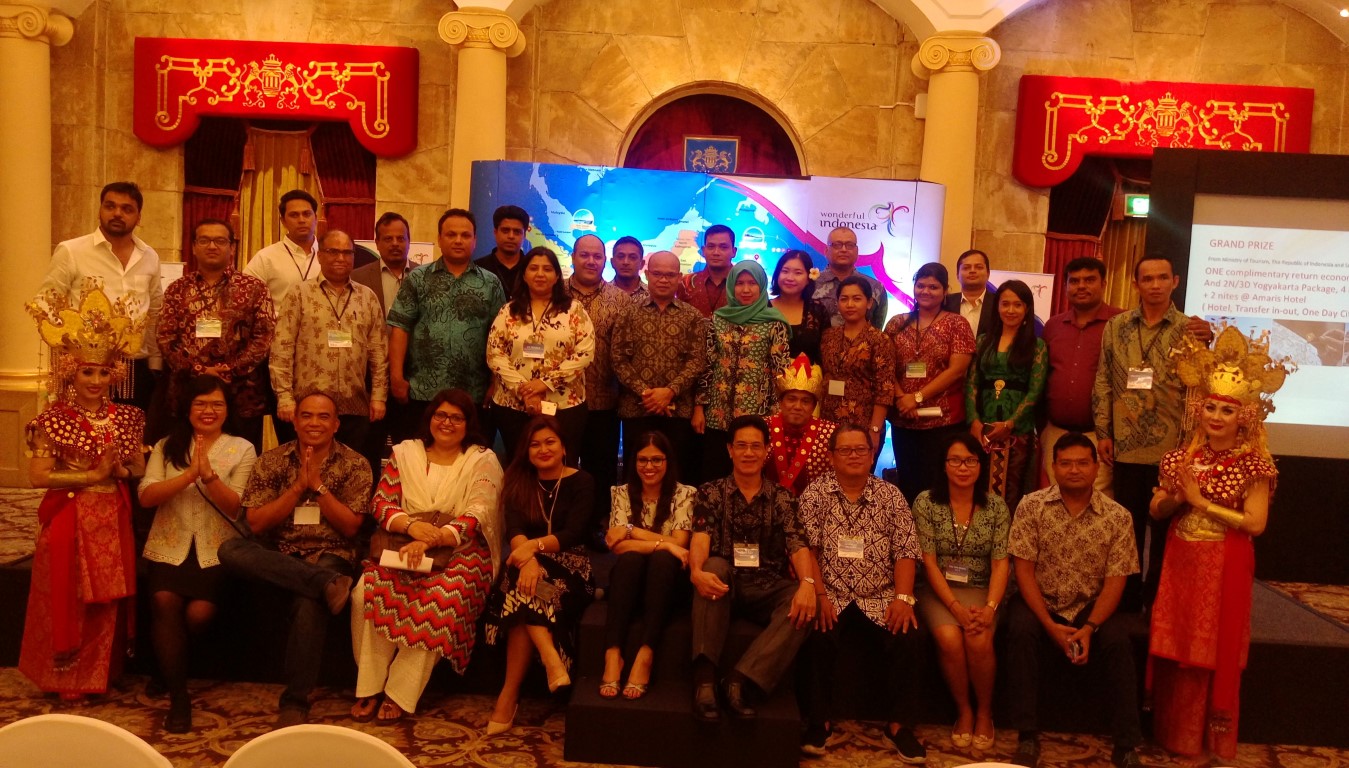 For Indians, Bali is still the prime destination in Indonesia. The similarities in cultural and religious background make Indians feel comfortable conducting their excursions to Bali. "Over 50% of Indian tourists visiting Indonesia entered through the Ngurah Rai International Airport of Bali," says Mr. Jemadu. The fact is considered as a challenge by the Ministry of how to introduce other destinations in Indonesia to Indian visitors. "Even in Bali, most Indians only roam around popular destinations such as Kuta, Seminyak and Ubud," continues Mr. Jemadu. Therefore, the content for the upcoming sales missions is not only centered around business meeting (table top meeting) activities between Indian and Indonesian tourism industries, but there will also be an "Indonesian tourism update" presentation in order to reveal the development of Indonesian tourism especially about the "Top 10 New Destinations" or often dubbed the "10 New Balis", namely: Lake Toba, Tanjung Kelayang, Tanjung Lesung, Seribu Islands, the Borobudur, Bromo-Tengger-Semeru cluster, Mandalika, Labuan Bajo, Wakatobi and Morotai.