"A scout is never taken by surprise; he knows exactly what to do when anything unexpected happens"
newznew (Chandigarh) : 'World Thinking Day' was celebrated on 22nd February in St. Joseph's Sr. Sec. School to pay tribute to 'Lord Baden Powell' and 'Lady Baden Powell' on their birthday. Lord Baden Powell was the Founder of Scouts and Guides Movement. The Sacrifices made by Lord Baden Powell were highlighted. The function started with an auspicious note – A Scouts & Guides Prayer. The flag hoisting ceremony was done by Mr. Paramdeep Grewal, Mrs. Lilly, Mr. L.S. Verma (State Training Commissioner, Scouts, Haryana) and Mr. Vipan (Scouts master).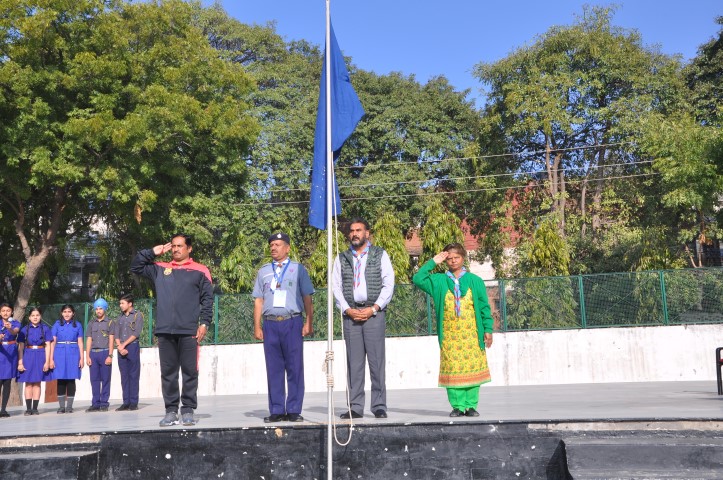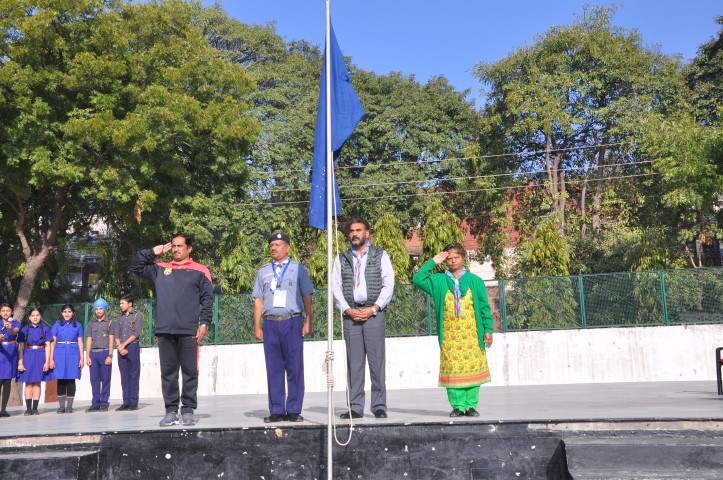 The Scouts & Guides song was sung. Students greeted each other with a three fingered salute. Mr. Paramdeep Grewal shared information about this day and motivated the students to contribute to the education of young people, so as to play a constructive role in building a better world. He conveyed the message to the students that they need to grow personally by acquiring new skills, new knowledge and reforming their way of presentation. Mr. L.S. Verma shared valuable information regarding the origin of scouts & Guides.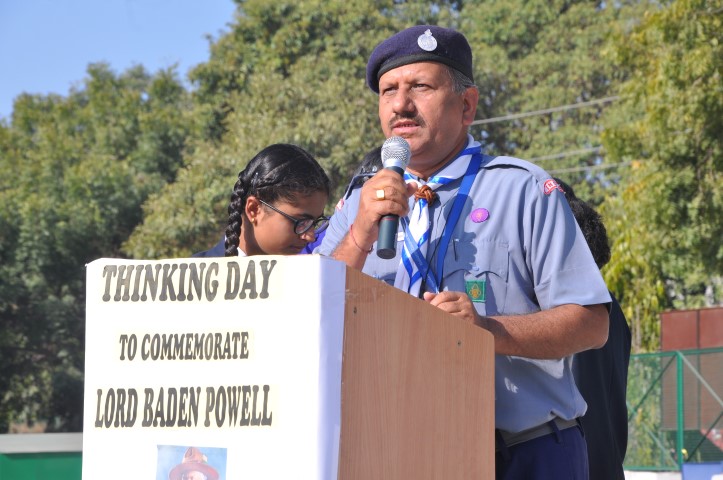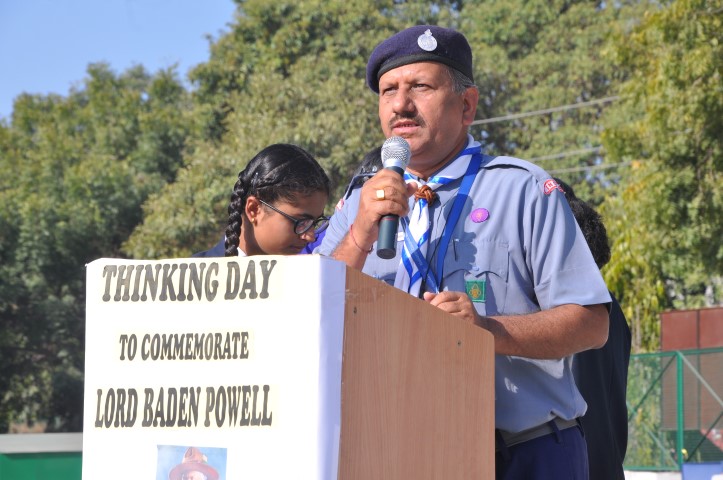 He encouraged youngsters to be dedicated towards their country and he promised to do his bit for the sake of the nation. The programme ended with scouts & Guides promise in which students pledged to obey the scouts & Guide laws. A Slogan Writing Competition was also conducted on this occasion. It was a motivating programme in which students showed enthusiasm and zeal to be active participants.