WWICS group of companies plants 5000 trees at Forest Hill Resort : Continuing with its years-old tradition, WWICS Group of Companies organized a tree plantation drive on Sunday at Forest Hill Resort, Village Karoran in district Mohali.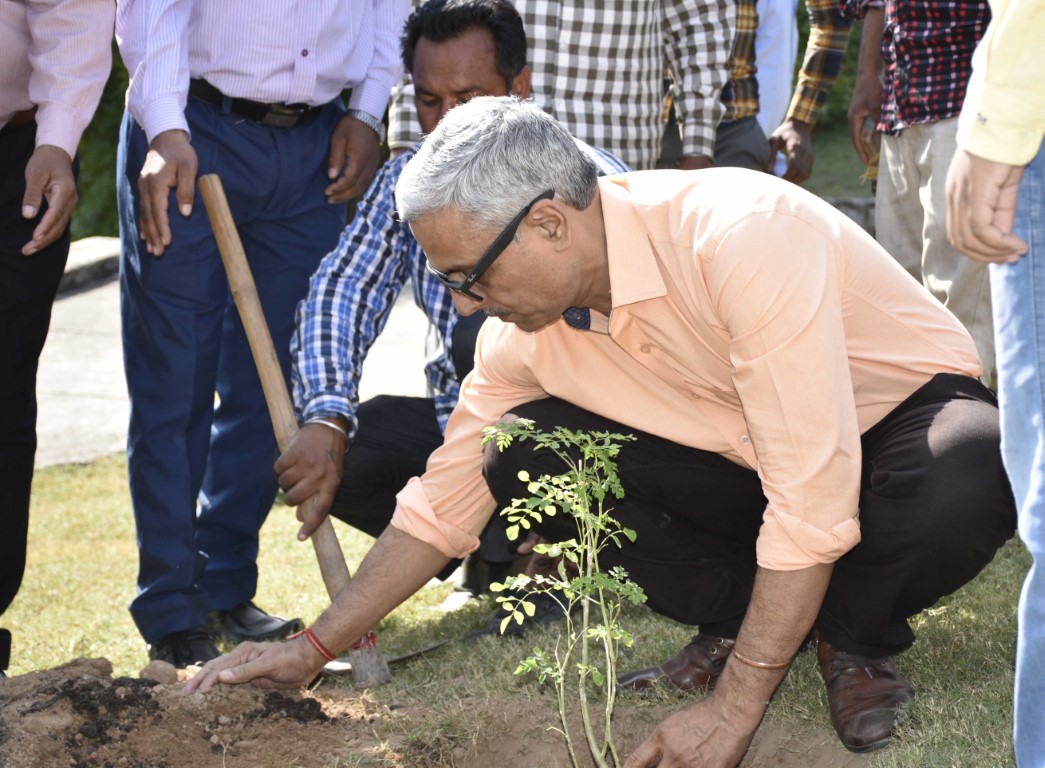 Approximately five thousand saplings were planted on the occasion by chief guest Mr. Sanjay Beniwal, IPS, DGP Chandigarh and Lt. Col. B.S. Sandhu, Chief Managing Director, WWICS group.
The Board of Directors and Advisory Board Members including LT. Gen. B.K.N Chibber, J.S. Ahluwalia, Joginder Singh, A.S. Chatha, Maj. Gen. Savinder S. Sandhu, Lt. Gen. K.S. Mann (Retd.), L.S. Bhullar, H.S.  Mamik, WWICS Group, also took part in the tree plantation drive.
WWICS Group of companies has been associated with this noble cause since last 25 years. The group has already planted around 1.5 lakh trees at Forest Hill Resort.
Speaking on the occasion, Mr. Beniwal said, "Tree plantation is the key to a greener planet. Plantation off trees protects our environment against air pollution and global warming. Tree plantation can help maintaining biodiversity in the environment, which is extremely essential for maintaining the ecological balance in the environment"
WWICS Group Chief Managing Director, Lt. Col. B.S. Sandhu has been actively involved in such social activities. While addressing the media, he highlighted the importance of having a clean and green environment. He said, "Trees contribute to their environment by providing oxygen, improving air quality, climate amelioration, conserving water, preserving soil, and supporting wildlife. Therefore, it's the joint responsibility of every human being to protect our mother nature by planting more and more trees".
Forest Hill Resort has been acting as an "Oasis" for the tricity. Trees planted in the year 2000 at Forest Hill Resort have now grown more than 15 feet in height, boosting oxygen level in the Tricity.
Besides, offering an unparalleled panoramic view of the Shivalik Hills Skyline, Forest Hill Resort is also an eco-friendly destination that has retained the original beauty of the terrain while enhancing its fresh plantations. Lush green vegetation at Forest Hill Resort is undoubtedly a soothing experience of visual diversity.
WWICS Group always motivates people to involve themselves in planting trees regularly. The organisation asserts that everyone must take this up seriously and put in whatever little effort they can to improve the environment.