'Young Voices', a collection of stories & poems penned by Dikshant School students released: 'Young Voices', a collection of stories, poems and illustrations written by the students of Dikshant School, was released by acclaimed author Kiran Nagarkar and Dikshant School director Mitul Dikshit.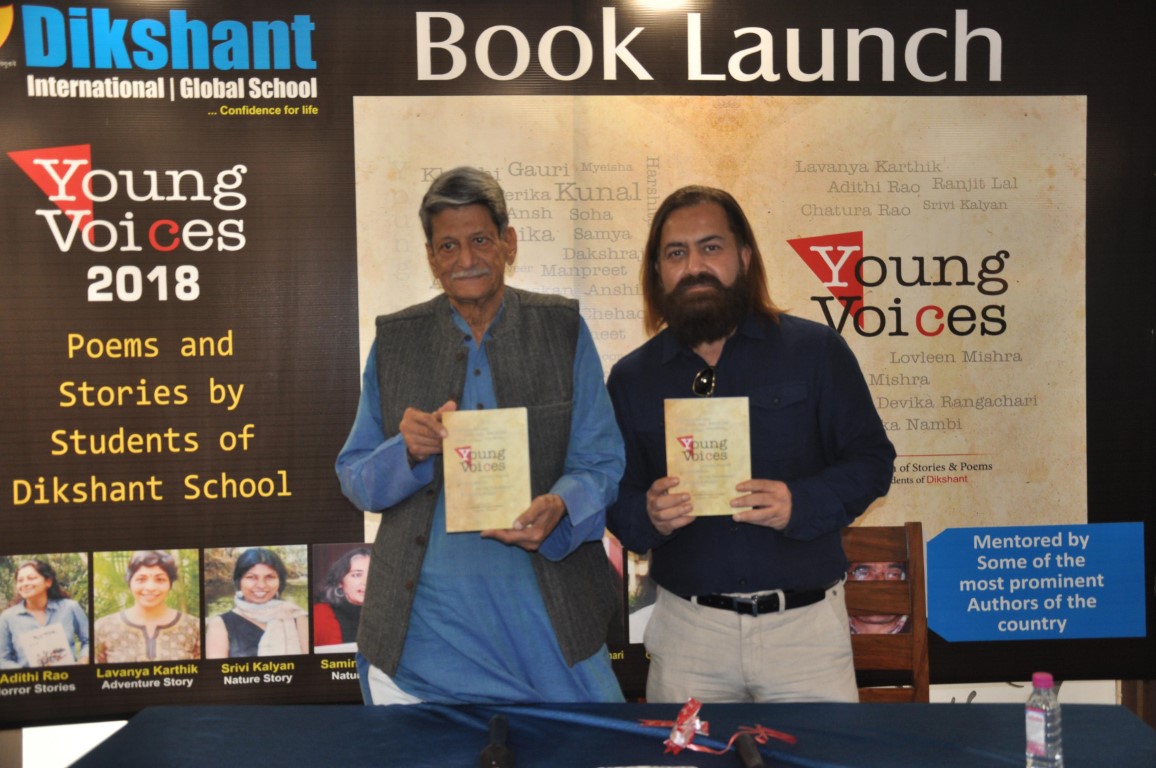 It is noteworthy that Nagarkar is an acclaimed author and winner of a Sahitya Akademi Award for his novel 'Cuckold'. In a one-of-a kind initiative, 45 students of Grade 7 & above from Dikshant School worked with their mentors for writing 'Young Voices'.
"The book is the outcome of the well-structured writing programme organised by Dikshant School, which featured 9 of the country's children's books authors as mentors to students. In the programme, 9 different genres were covered in the workshops spread over a year. Starting from May last year, our schools- Dikshant International and Dikshant Global hosted nine celebrated, award-winning Indian children's authors. At intensive two-day workshops, each author drew upon her own extensive experience in a particular genre to craft a stimulating learning experience for the children." Explained Mitul Dikshit.
The programme started with a workshop on poetry writing by Samina Mishra, who  is a documentary filmmaker & writer with a special interest in media for and about children. Next was a workshop on adventure stories by award-winning author and illustrator of children's books Lavanya Karthik.
The genre – teenage stories was covered by Nandika Nambi, who recently won the Hindu Young World Good books Award for 'Best book – Fiction' for her maiden novel 'Unbroken'. The workshop in Hindi fiction was taken by Lovleen Misra, an actor, and writer, best known for her role as Chhutki in India's first soap opera Hum Log. The workshop named 'The Horror Story Factory' was taken by author Adithi Rao who has worked as an assistant director on the Hindi film Satya.
The workshop on Journalism was taken by the curator of the programme  Chatura Rao. The workshop titled 'Her Story: Historical Fiction on Women' was mentored by Devika Rangachari who is an award-winning children's writer.
Author Kiran Nagarkar said, "The book has been put together painstakingly  and it is a well-written and thoughtful literary collection. While the efforts of students are remarkable I also congratulate  Dikshant School's management for providing such a unique platform to students. Dikshant School is a pioneer in grooming students in creative writing."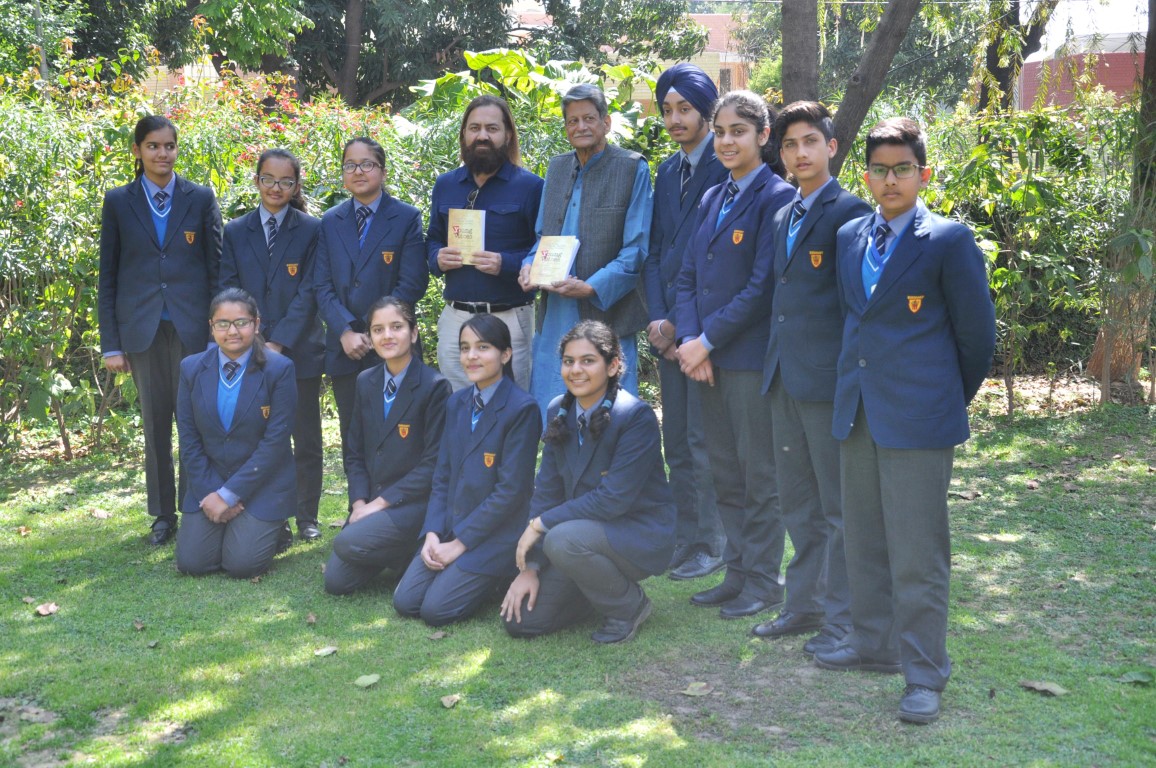 The book release was followed by a reading session by students from different stories in the book.
Chatura Rao Curator and Editor, Young Voices 2018 said , " The result of this experiment which was a mix of cerebral planning and fun exercises in creativity by the author-facilitators, is a myriad, playful, and sometimes meditative collection of stories, poems and articles."
Teachers and parents of Dikshant School, were present on the occasion.