NewZNew (Bengaluru/Chandigarh) : Punjab Rural Development and Panchayats Minister Mr. Sikander Singh Maluka today emphasised the need to strengthen cooperatives in villages as these can play a vital role in boosting the economy of states as well as country.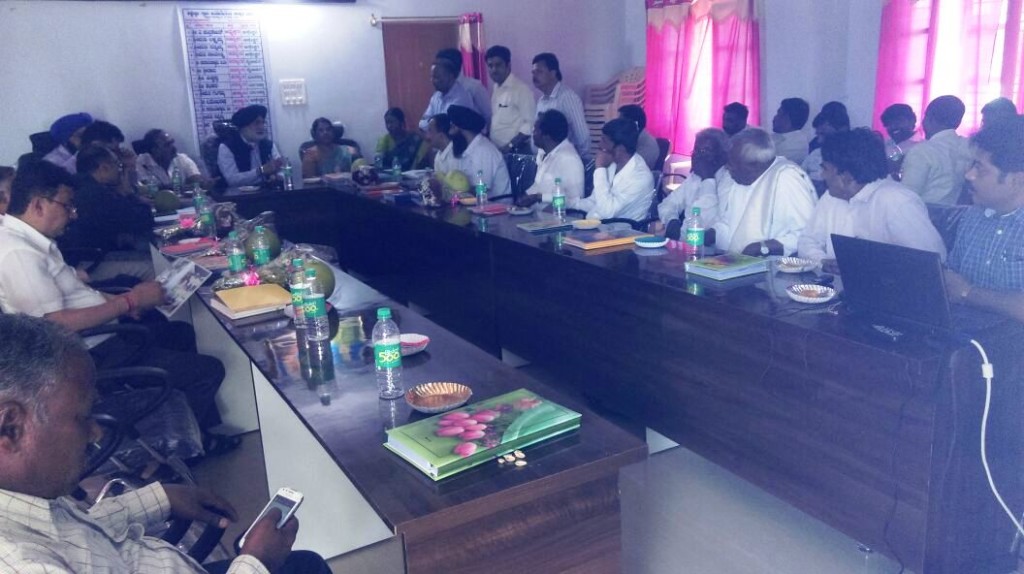 Mr. Maluka, who was on five day tour to Bengaluru to gauge the status of MNREGS , said cooperatives and self help groups should be more strengthened not only in context to give fillip to economy but too witness all round development of rural belts. He was ascertaining the unprecedented growth and development registered by villages with the efficiency of cooperatives and self-help groups over there. He said Panchayats Departments should actively come forward to educate the rural population about the immense potential of self-help groups.
Minister also informed that they were incorporating NGOs, social organisations besides innovative and talented youngsters for this purpose so that this mission could be taken carry forward to greater heights. He said Punjab has also formed 'State Livelihood Mission' to record numbers of BPL families so they could also involve in this exercise. He said Punjab has also initiated NRLM scheme to provide loans to self-help groups in 12 blocks of state as pilot project, which would be replicated in entire state soon.
Anneshwara is a village in the tehsil/mandal of Devanhalli in the Bangalore Rural district of Karnataka.
Mr. Maluka also lauded the exceptional venture being run by a Anneshwara village of Devanhali tehsil where 10 villages were running a single Panchayat with participation of their 17 members. He said it was appreciable this Panchayat has established waste management technology creating self employment for scores of rural residents with annual earning of Rs. 1 crore. He advocated the need to replicate such ventures in other villages of all states too.
Prominent amongst those accompanied the Minister included Mr. G.S. Ghuman, Joint Development Commissioner Rural Development and panchayat members of Anneshwara village and senior officers of Karnatka's Rural Development and Panchayats Department.