Smt. Asha Jaswal, Mayor of Chandigarh alongwith Mrs. Sunita Dhawan, Chairperson and members of Arts, Culture & Sports Committee, MC today distributed sweets & Mehandi to ladies employees of Municipal Corporation at pre Karvachauth function organized in the MC building here today evening.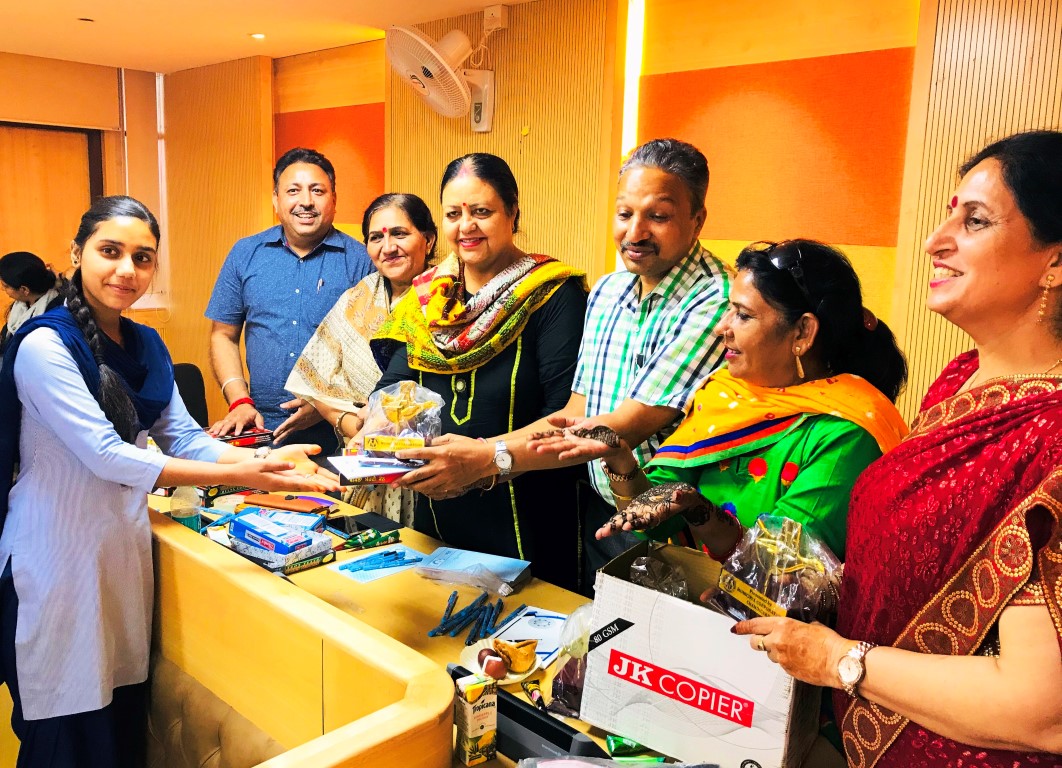 During the occasion the ladies employees, area councilor Sh. Ravi Kant Sharma sung songs with the Mayor. Wishing the women employees, the Mayor said that hope this day strengthens the bond of love between you and your husband for whom the festival is celebrated for their safety and longevity, may the almighty bless you with a happy and long married life.
She said that the origin of this festival relates to the bond of feminine friendship. With the custom of arranged marriage being prevalent, the newlywed bride would reside with her husband and the in-laws. Everyone being a stranger to her, the custom arose of befriending another women as her friend "Kangan-Saheli" or sister "Dharam-Behan" for life. This emotional and psychological bond would be considered akin to a blood relationship. It is said the Karvachauth festival evolved to include celebrating this special bond of friendship, added the Mayor.
Mrs. Sunita Dhawan, the Chairperson of the Arts, Culture & Sports Committee, Municipal Corporation addressed the women employees that on the day of the fast, women from Punjab awake to eat and drink just before sunrise and 'Sargi' is an important part of this pre-dawn meal and always includes 'fenia'. It is traditional for the 'Sargi' to be sent or given to the fasting women by her mother-in-law. If she lives with her mother-in-law, the pre-dawn meal is prepared by the mother-in-law. The fasting women do not eat during the day. The day passes in meeting friends and relatives. In some regions, it is customary to give and exchange painted clay pots filled with put bangles, ribbons, home made candy, cosmetics and small cloth items. She said that since Karvachauth follows soon after the Kharif crop harvest in the rural areas, it is a good time for community festivities and gift exchanges. Parents often send gifts to their married daughters and their children, said Mrs. Dhawan.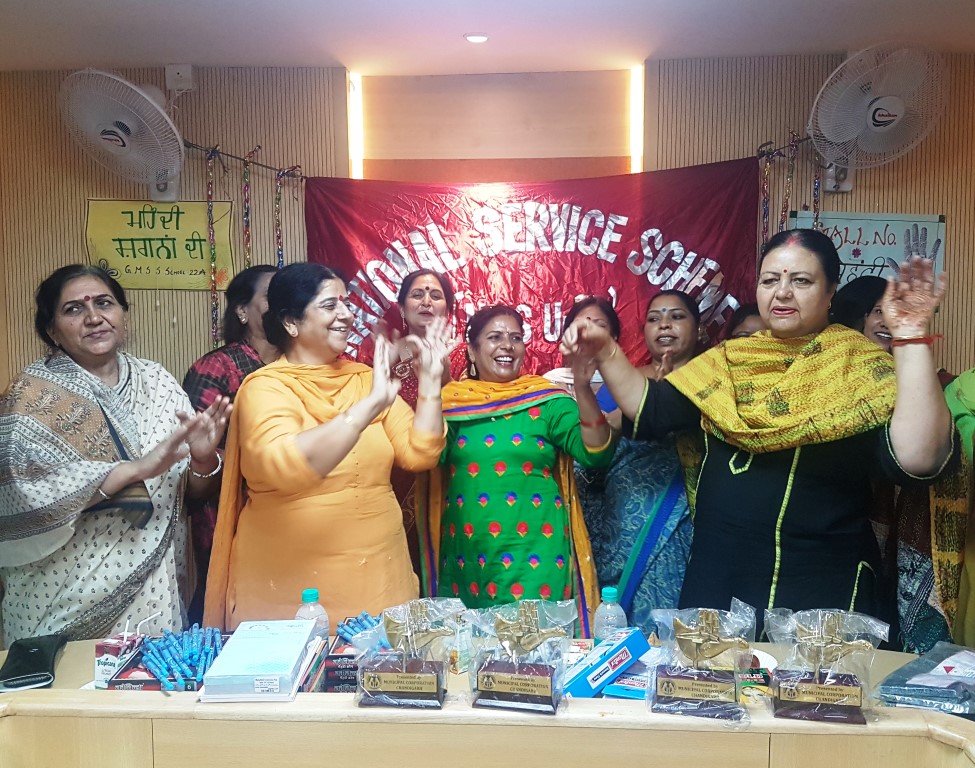 Other members & councilors of the committee, who present during the function, were including Sh. Rajesh Kumar Gupta, Senior Deputy Mayor, Sh. Anil Kumar Dubey, Deputy Mayor, Smt. Chandrawati Shukla, Smt. Farmila, Sh. Ravi Kant Sharma, Sh. Sachin Kumar Lahotiya, Sh. Rajeev Kumar, Principal, GMSSS, Sector 22-A, Staff Members Mrs. Kamlesh Kaur, Ms. Akwinder Kaur, Ms. Amardeep Kaur, Ms. Minnie Yadav, Ms. Jaswinder Kaur, Jitendra Kumar, Ms. Deepika Rajpoot. Students of this school also participated in the function including  Kashish, Vaishali, Manpreet, Priyanka, Vanshika Yadav, Mehak, Shakshi, Amandeep, Priyanka, Ishika, Harmeet, Khushboo and Nitika. The Mayor also distributed mementos and stationary items to the participating students.
The Mayor also extends special wishes to all the citizens of Chandigarh on this special festival.